Bert Smith collapses in Elite 8 March Madness matchup with Gonzaga up 11-4 over USC, March 30, 2021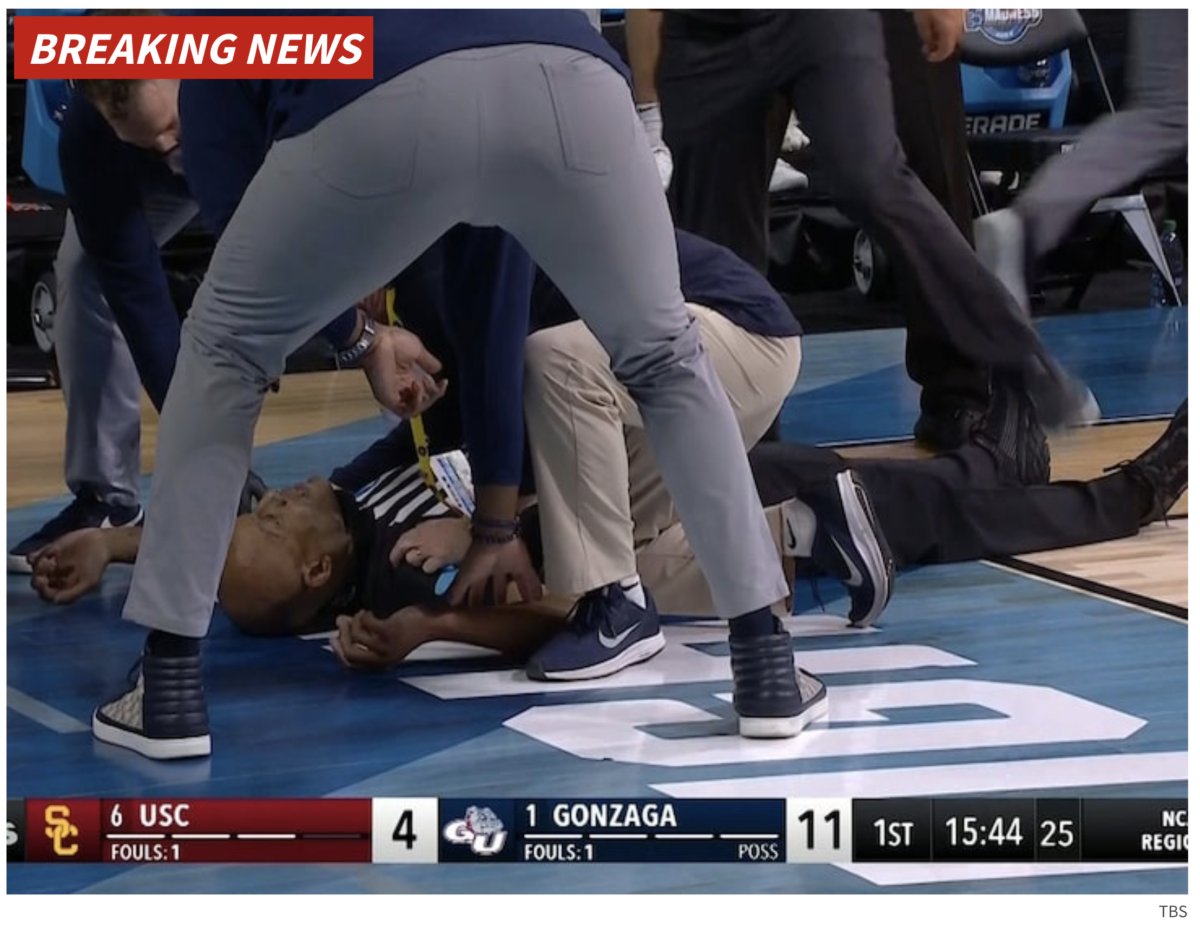 Notice Gonzaga was up 11-4 when Bert Smith hit the floor. *Bert Smith equates to 114.

This was a ritual.

https://www.tmz.com/2021/03/30/referee-bert-smith-collapses-during-gonzaga-usc-game/
In light of this happening in Indiana, keep an eye on the Pacers. They're currently the 9th seed in the EAST.