Beyonce announces 'Break My Soul' single to release at midnight on Summer Solstice, June 21, 2022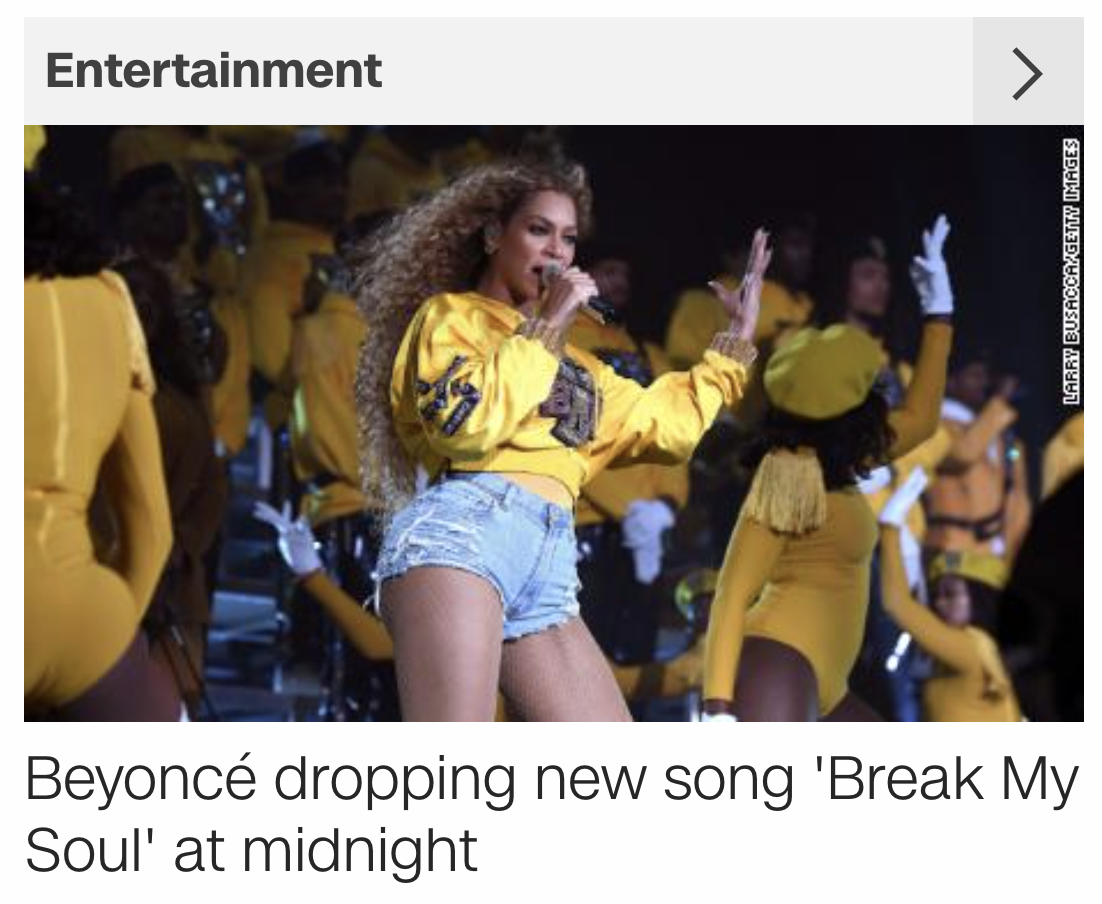 Break My Soul?
Sounds like she is teaching her listeners how to do what she and many other entertainers have already done, selling their soul for fame and fortune.
Anyhow, this news comes 289-days after her September 4, 2021 birthday.
289 is 201 in base-12 counting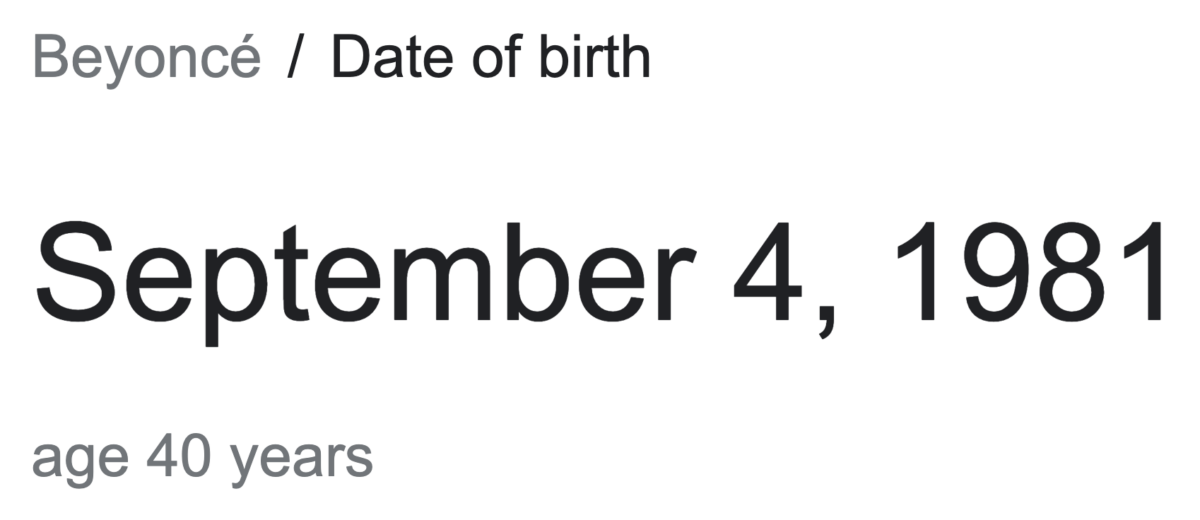 Order of Illuminati = 201 / 105 / 93
Beyonce Giselle Knowles = 105 / 93
Keep in mind this release is at midnight, on June 21, 2022, the Summer Solstice.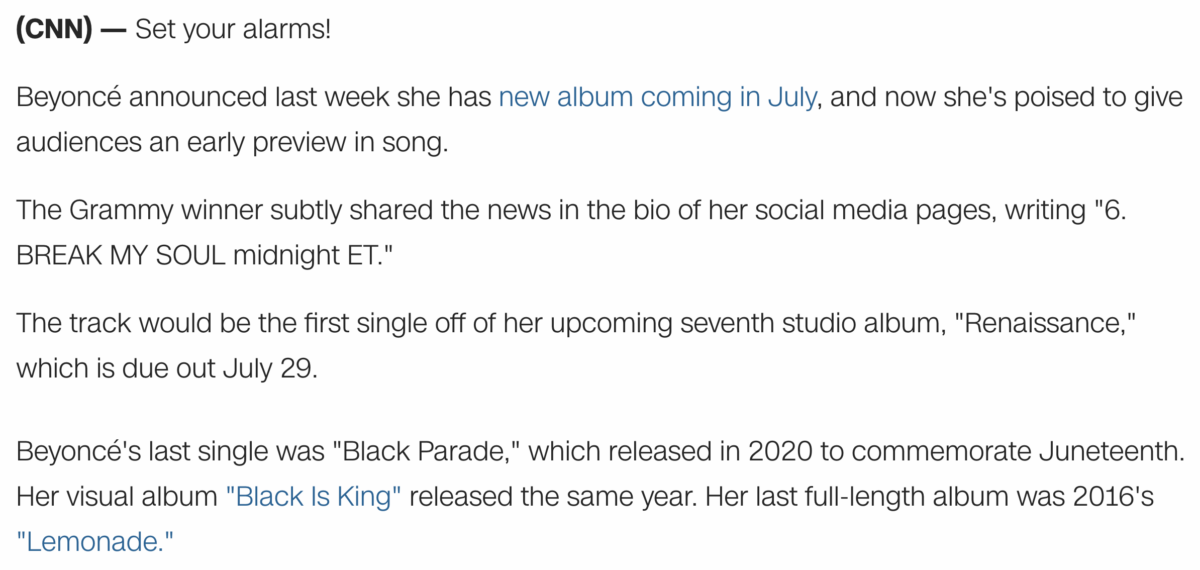 https://www.cnn.com/2022/06/20/entertainment/beyonce-dropping-new-song-break-my-soul/index.html