Bill Gates new Climate Change documentary 'Solving for Zero,' April 5, 2022 news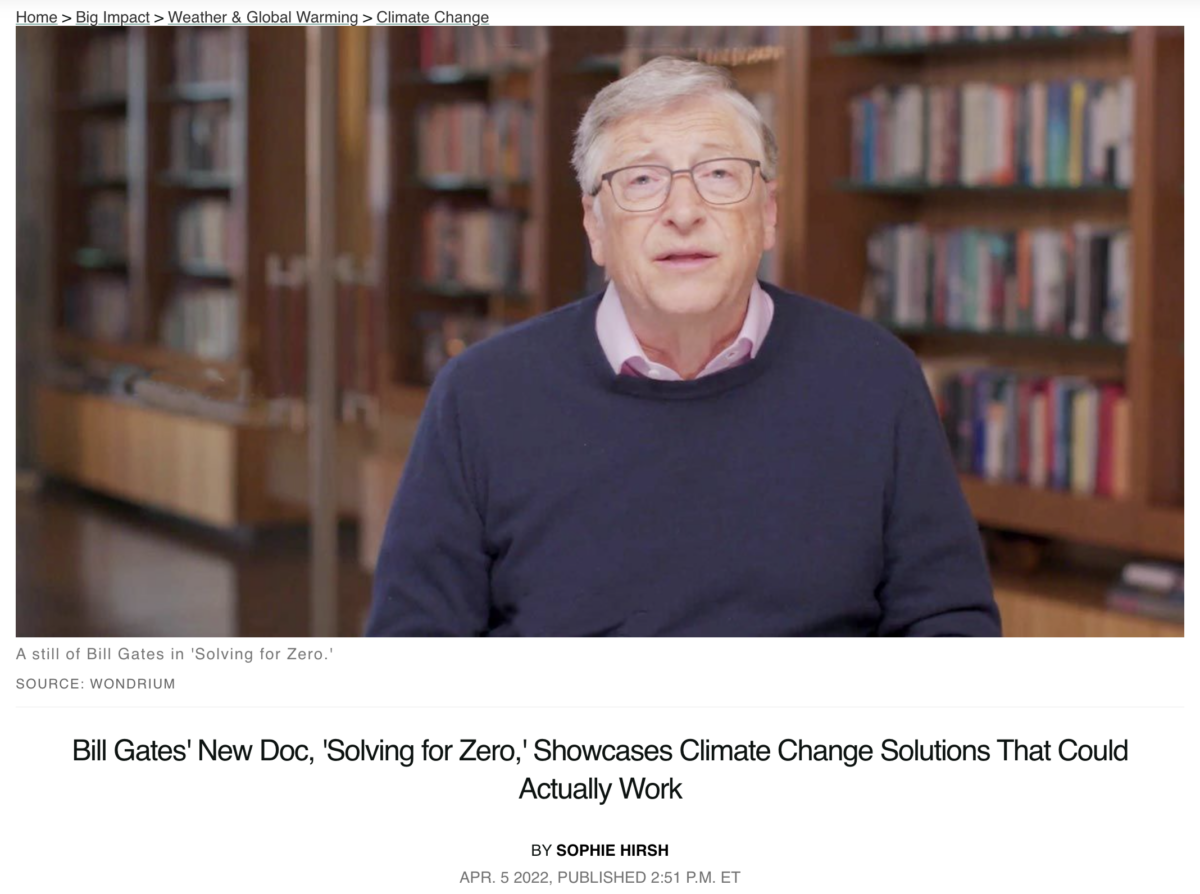 https://www.greenmatters.com/p/solving-for-zero-documentary
Bill Gates new Climate Change documentary is Solving for Zero.
Solving for Zero = 201 / 84
William Henry Gates = 201 / 84

Notice the overlap with 'Solving for Zero' and 'The Jesuit Order.'
69 / 84 / 177 / 201

Keep in mind this news broke on the 95th day of the year, and the Jesuits were created to counter the 95 Theses. The date can also be written 5/4 or 4/5.
Jesuit Order = 54
IHS = 45
The film is based on his book 'How to Avoid a Climate Disaster.'
-It released 111-days after his birthday (Oct. 28 – Feb. 16)
How to Avoid a Climate Disaster = 111
Vaccination = 111 / 666
-Published 2/16
-6x6x6=216
-Clade X 666-days before the pandemic was declared (May 15, 2018)
-Clade X two years to the day of Operation Warp Speed
-Clade X on the celebration of Mercury day (Mercury and Vaccines…)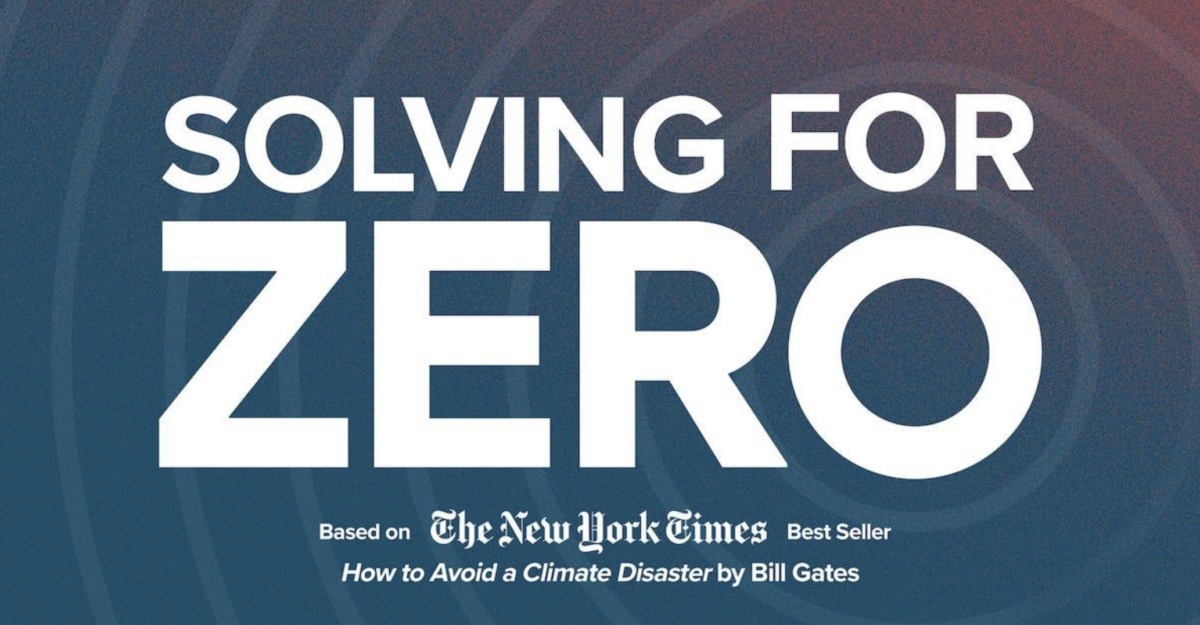 The book also released exactly 56-weeks after the first case of coronavirus was confirmed in Seattle, January 21, 2020, after supposedly arriving there on January 15, the anniversary of the release of Utopia, a major production of predictive programming.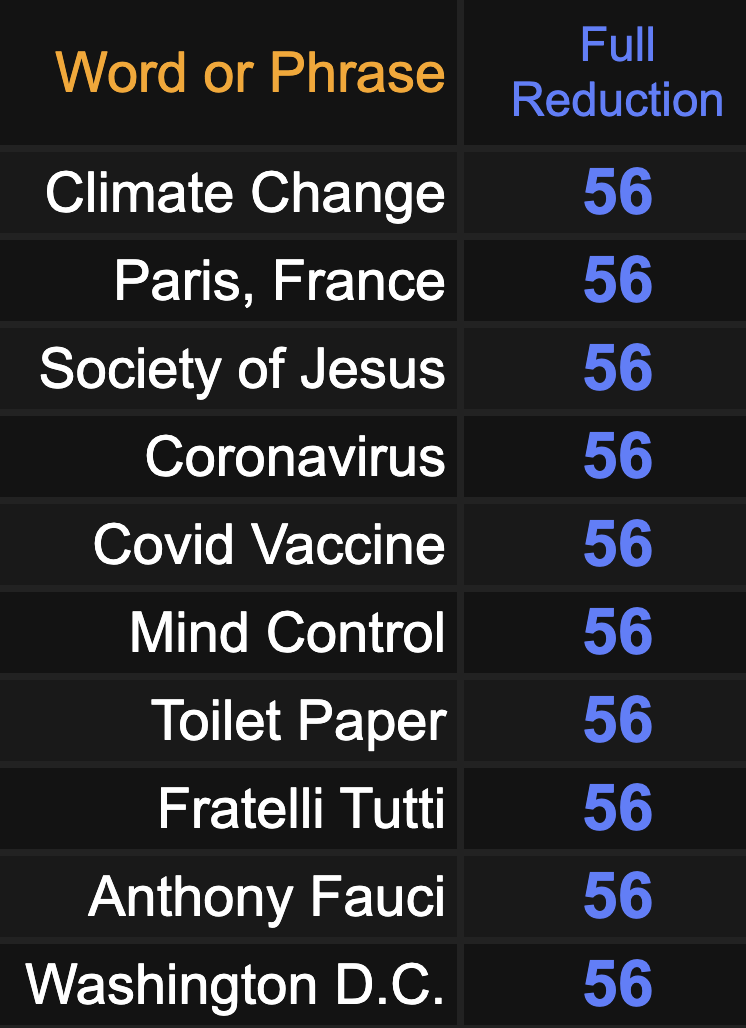 Feb. 16 was the 35-year anniversary of Bill Gates relocating Microsoft to Redmond, Washington.
Catholic = 35
Holy See = 35
Jesuitism = 35
–Eye = 35
–Satan = 35
–Baphomet = 35

Also, the announcement of the film based on the book came 159-days after Gates birthday.


As you know, February 16 is the 47th day of the year, and he operates out of Seattle, on the 47th Parallel North, where the Space Needle used to do a rotation every 47-minutes.
-Redmond is also on 47th Parallel North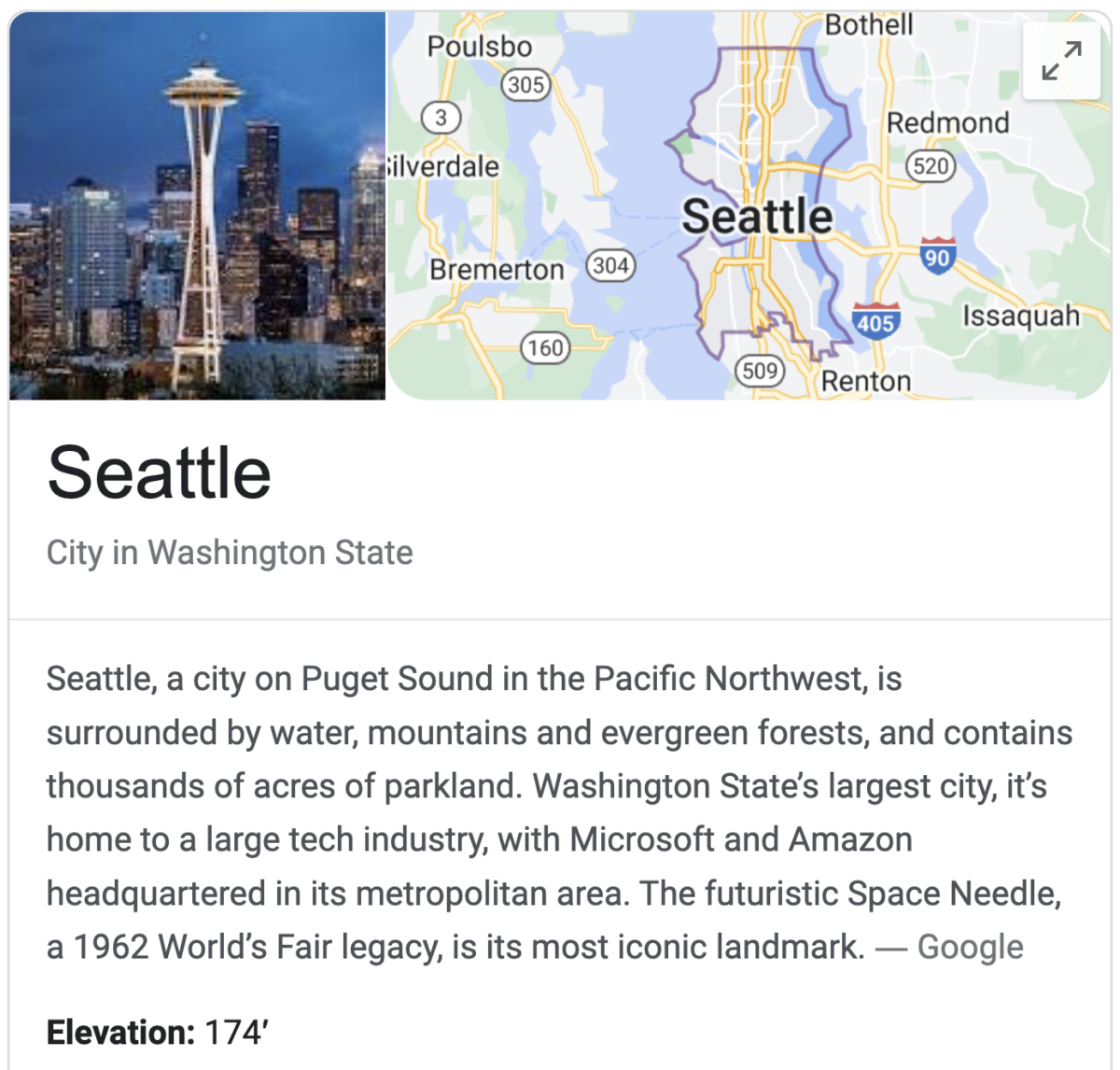 The Space Needle is right across the street from the Bill & Melinda Gates Foundation.
*Vaccination = 666
Number of the Beast = 174 / 258
William Henry Gates = 258
-William Henry Gates Sr. dead on the 258th day of the year (Sep. 14, 2020)
-Recall Russell Wilson's rituals with 174 and 666 (Seattle Seahawks former QB)
-Recall Bill Gates many rituals with 66 / 87 / 174 and 258 to date
And think about where Carbon, the "666" particle fits in.


And Washington, the 42nd state, also fits the bill.
-Beast rules for 42 months
-Vaccination = 42
-Washington = 49
–Revelation = 49 / 121
-Covid in Seattle confirmed 1/21
-Read more about 121's significance to the ritual here
And in light of 121, notice what date the news broke that the book was being turned into a movie.

https://variety.com/2021/tv/news/bill-gates-wondrium-how-to-avoid-a-climate-disaster-series-documentary-1235121765/
In light of Pope Francis being named after Saint Francis of Assisi, it is interesting how Gates' book title pays tribute to 'Third Order of Saint Francis,' which fits with how he models himself, a man of "charity" and "social service."