Bill Gates' new girlfriend, Paula Hurd, February 8, 2023 news

Bill Gates's new girlfriend's ex was Mark Hurd, the Oracle CEO, who died October 18, 2019, the same day Event 201 happened, which Bill Gates was the co-sponsor of.
Read about Mark Hurd's death here.
And notice this news broke February 8, or 8/2.
Seattle = 82
Covid = 82
Of course, Bill and Melinda got divorced on August 2, 2021, the other 8/2 date.
Also, this news broke on 53 date numerology.
2/8/2023 = 2+8+20+23 = 53
Covid = 53
And it broke on the 39th day of the year.
Paula Hurd = 39
And her surname goes with 'Bill Gates' and the 'vaccine.'
Hurd = 57
Bill Gates = 57
Vaccine = 57
And for one more, this news broke 103 days after Bill Gates's birthday.
Jesuits = 103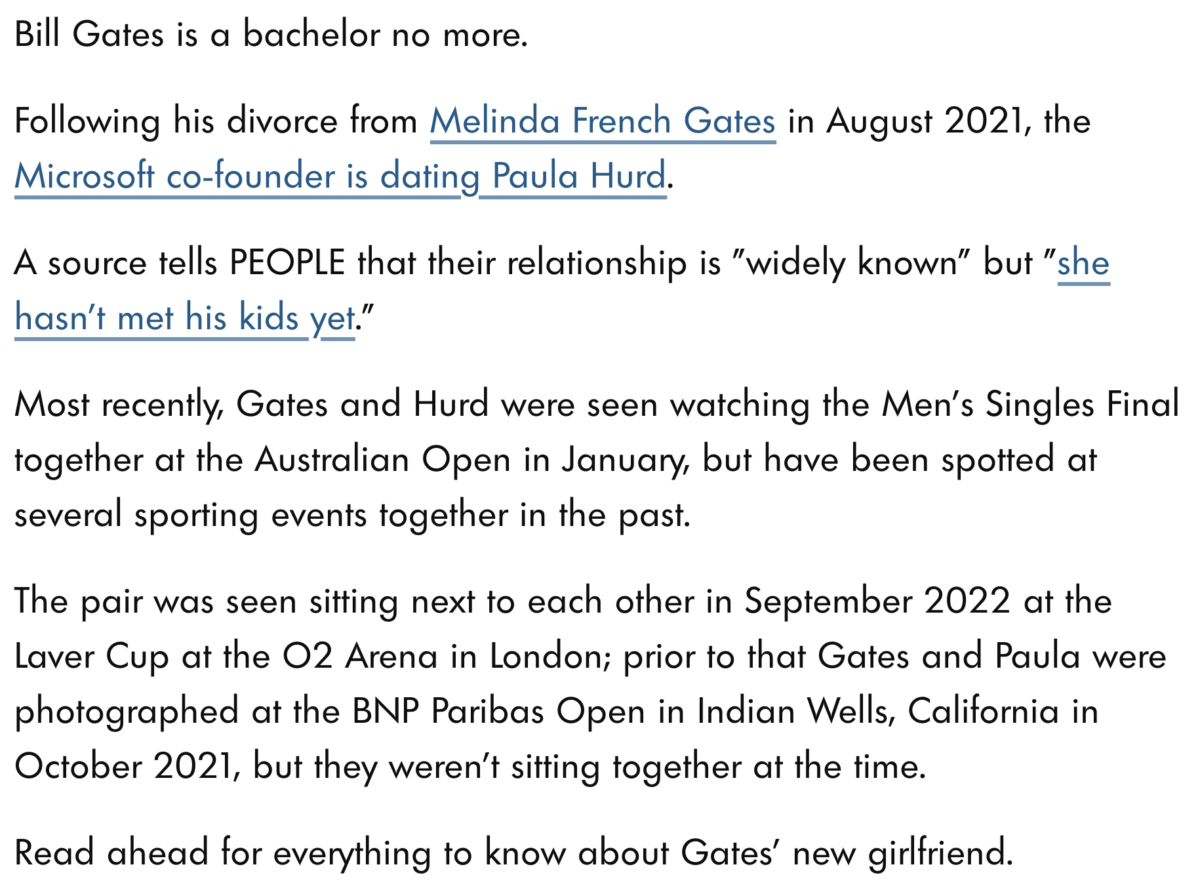 https://people.com/human-interest/who-is-paula-hurd-bill-gates/