Bill Gates recommends 5 books for summer 2021 including Lights Out & Life Under A White Sky, June 14, 2021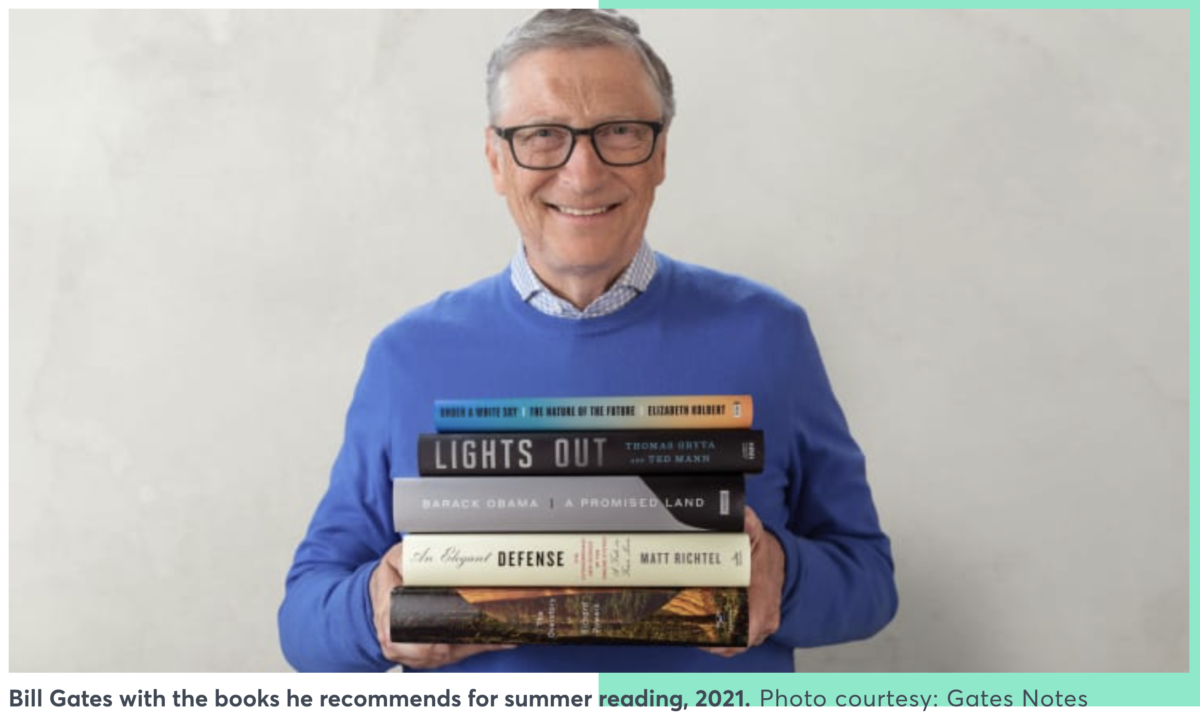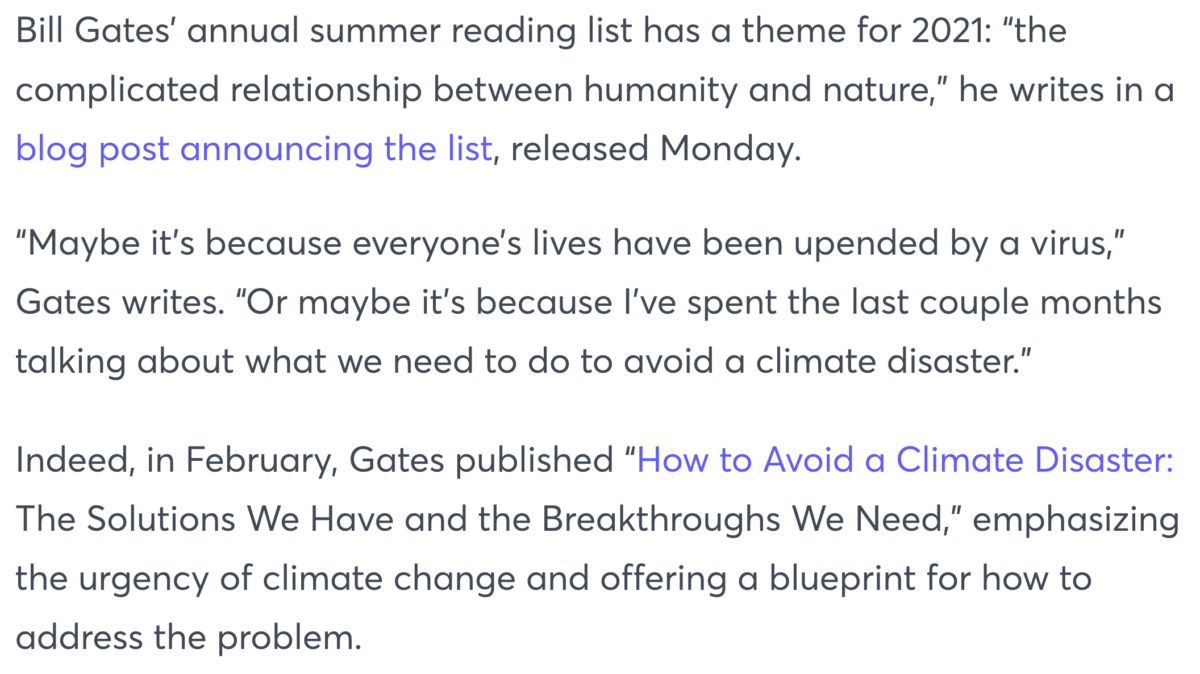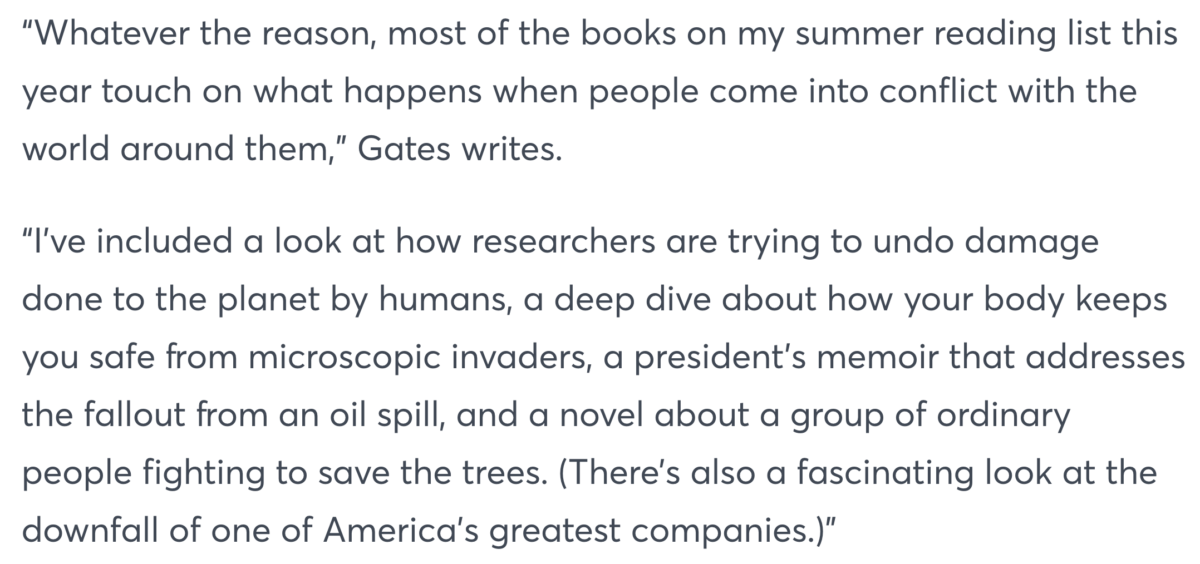 Notice the title 'Under A White Sky'.
This book is about necessary climate intervention…
And those of us who have been paying attention see what is taking place in the skies, with the trails, left by planes, that turn the sky a whitish-gray.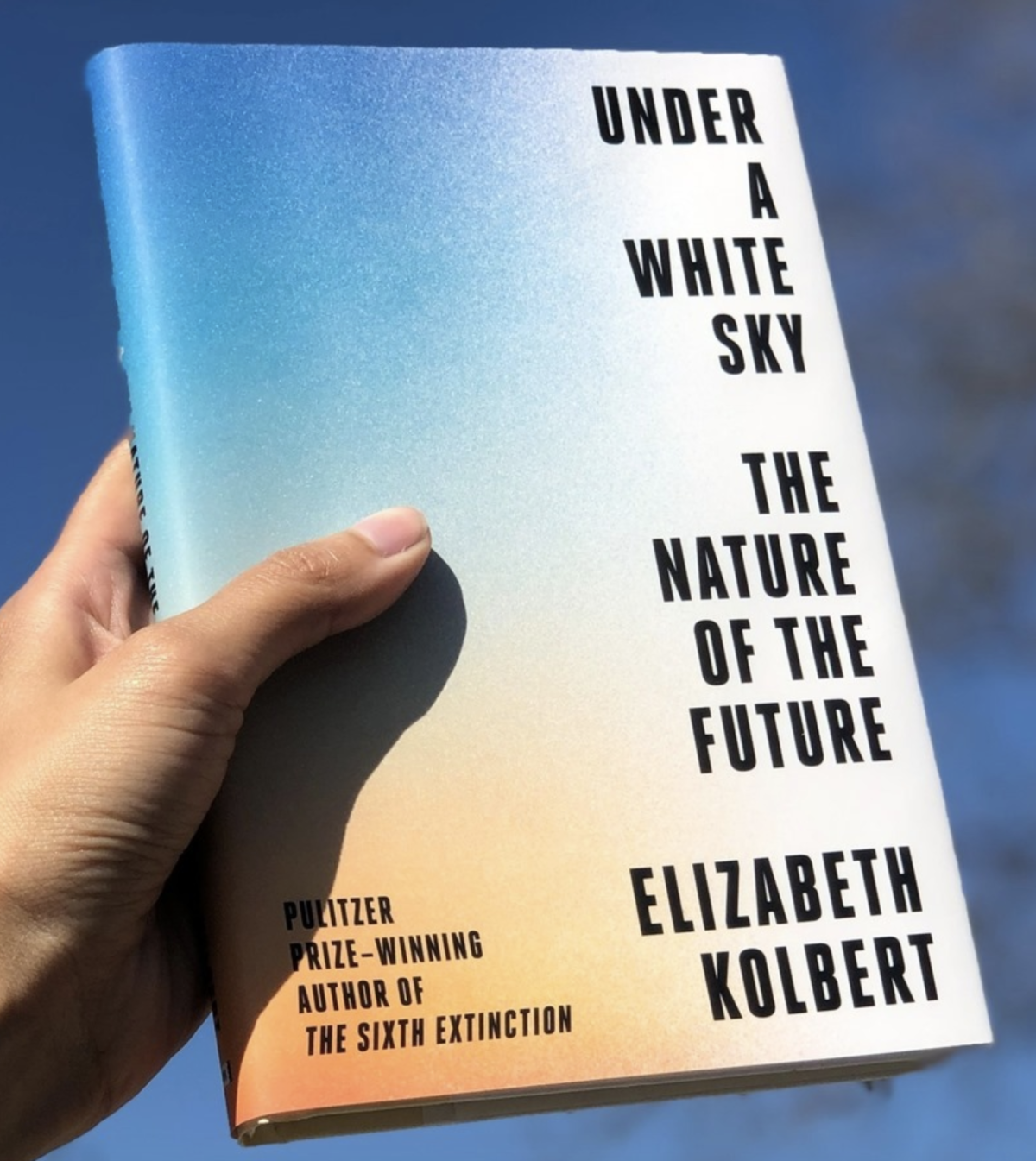 The other book is 'Lights Out'. And notice this news came June 14, or 14/6, like 146.

The title 'Lights Out' fits in as well.
–Lights Out = 131
–Blackout = 131
Think of all the focus on a cyberattack taking down the power grid, and all the predictive programming to go with it as well.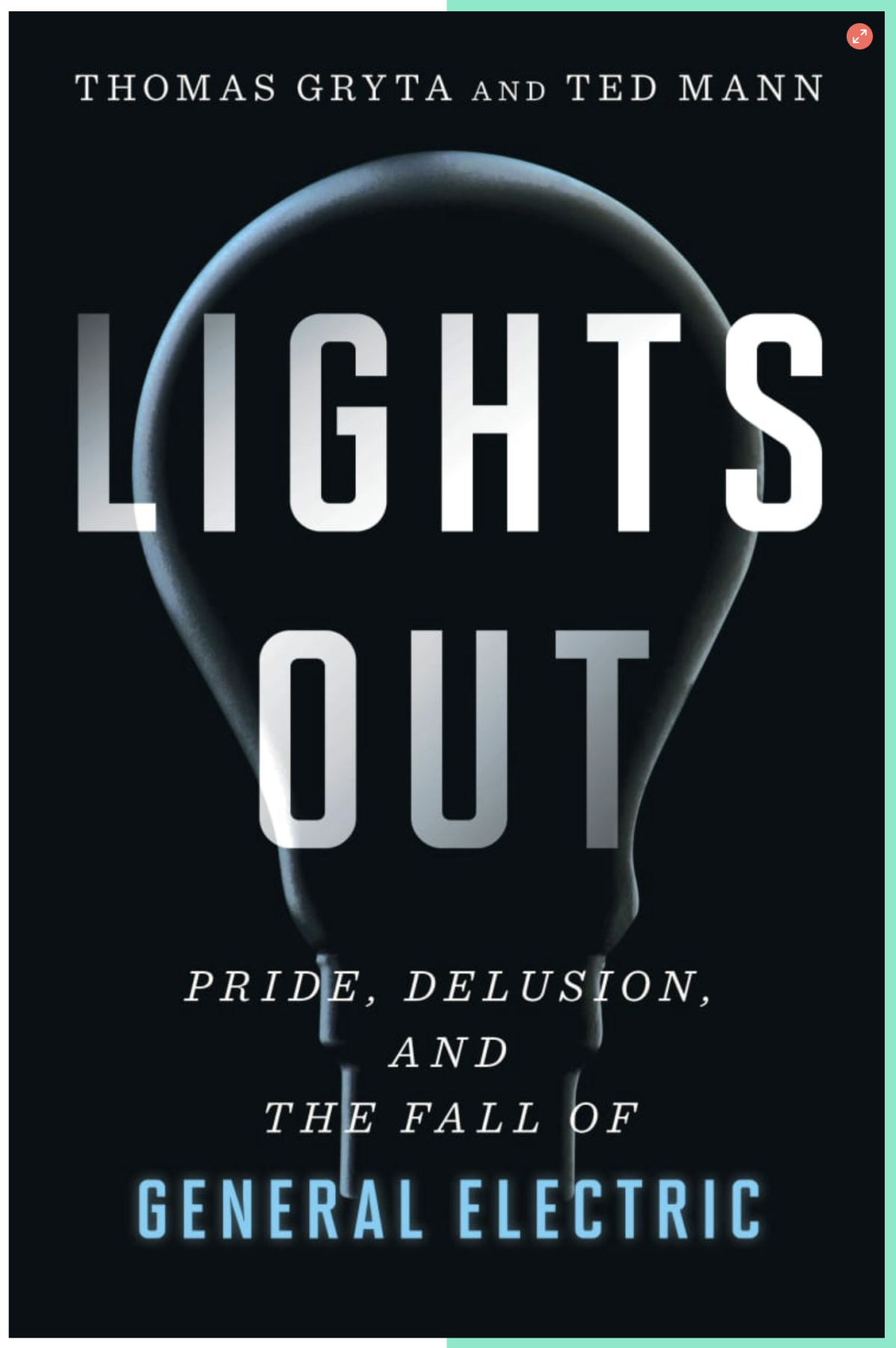 https://www.cnbc.com/2021/06/14/5-books-bill-gates-recommends-for-your-summer-reading.html
June 14, 2021 had 41 date numerology.
–6/14/21 = 6+14+21 = 41
–USA = 41