Bill Maher to miss first episode of Real Time after May 13, 2021, Covid-19 diagnosis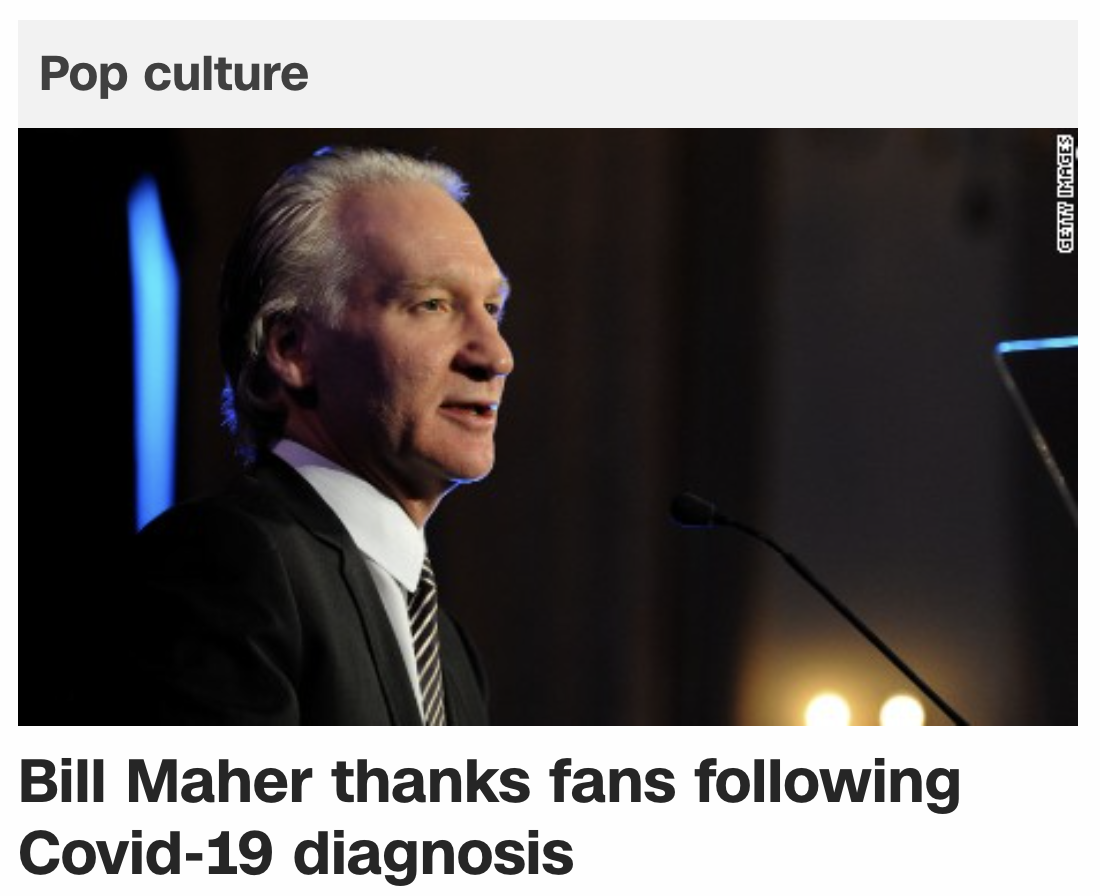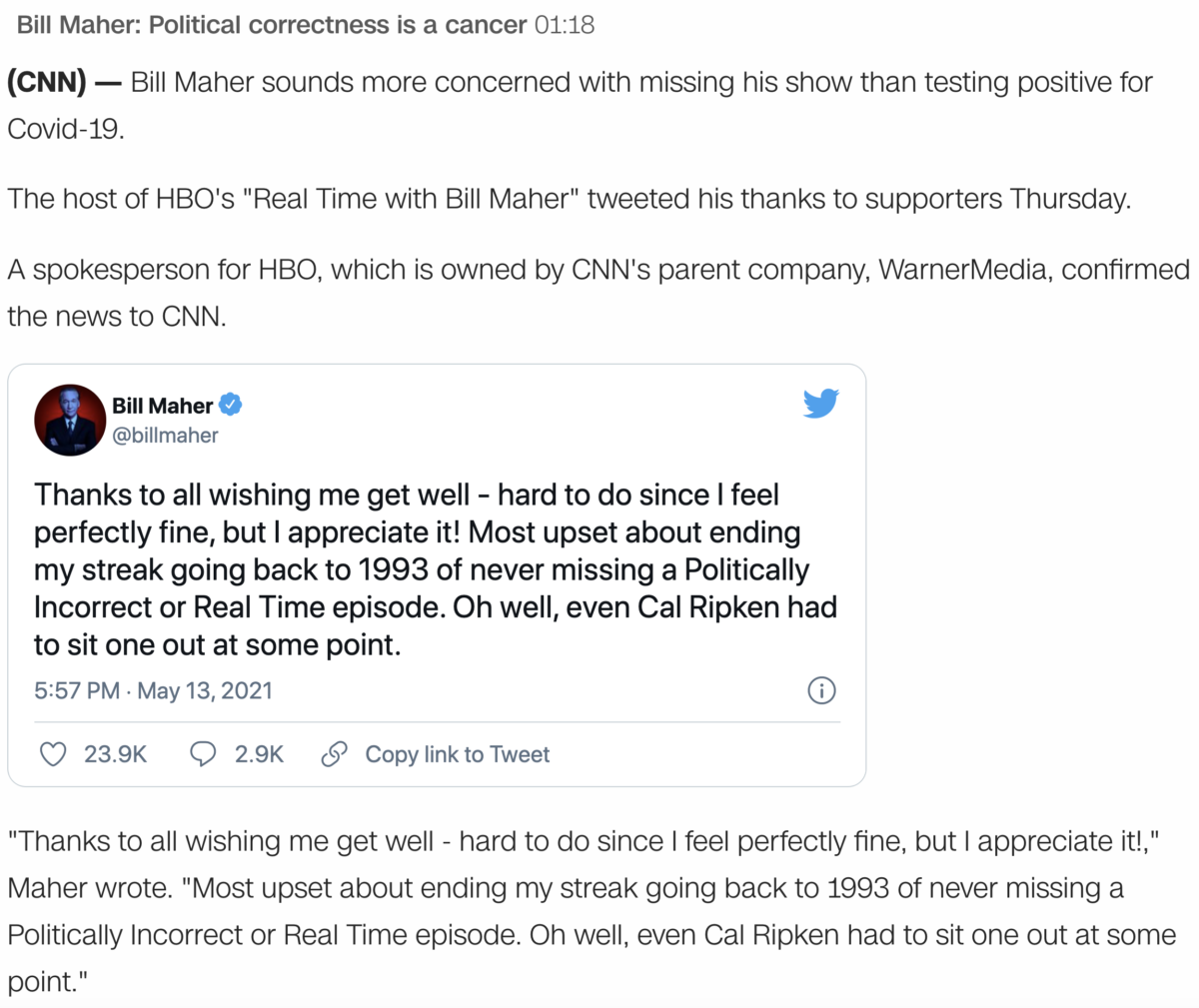 Bill is trying to let you know it is a ritual…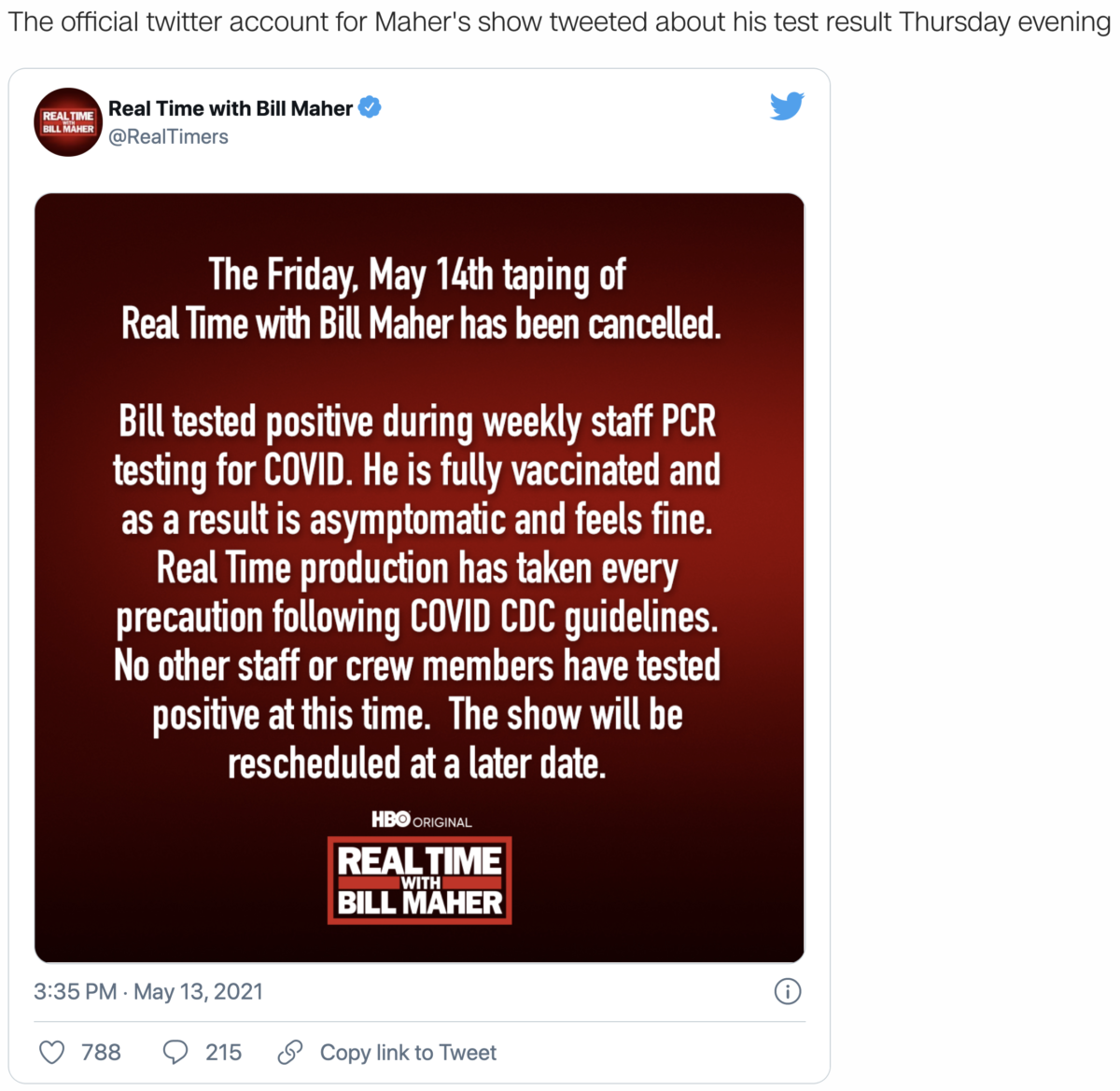 Notice, this news broke May 13, the 133rd day of the year, connecting to 'Real Time'.


https://www.cnn.com/2021/05/14/entertainment/bill-maher-covid-trnd/index.html
The diagnosis came 113 days after his birthday January 20, 2021 (20/1 like 201).



Notice he is 65 years old right now. *Pandemic = 65
Also, this news is making the rounds on May 14, and Maher is half Catholic, half Jewish.
Catholic = 145 (Today is the day the Catholic Church made Israel).