Bobby Beathard, GM of Doug Williams Redskins, dead at 86, February 1, 2023 news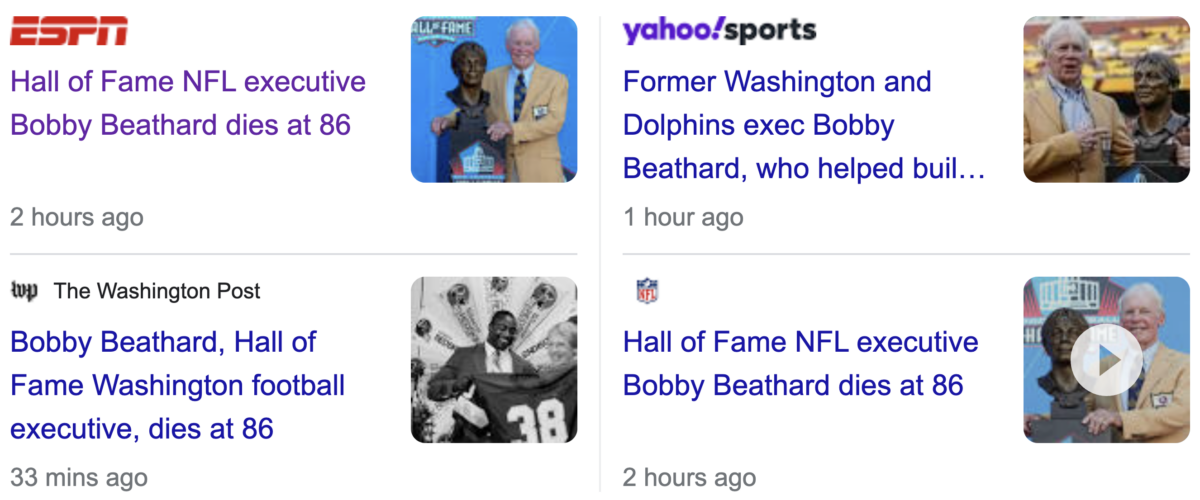 It's no accident the Washington Post found the 38 shot.
Death = 38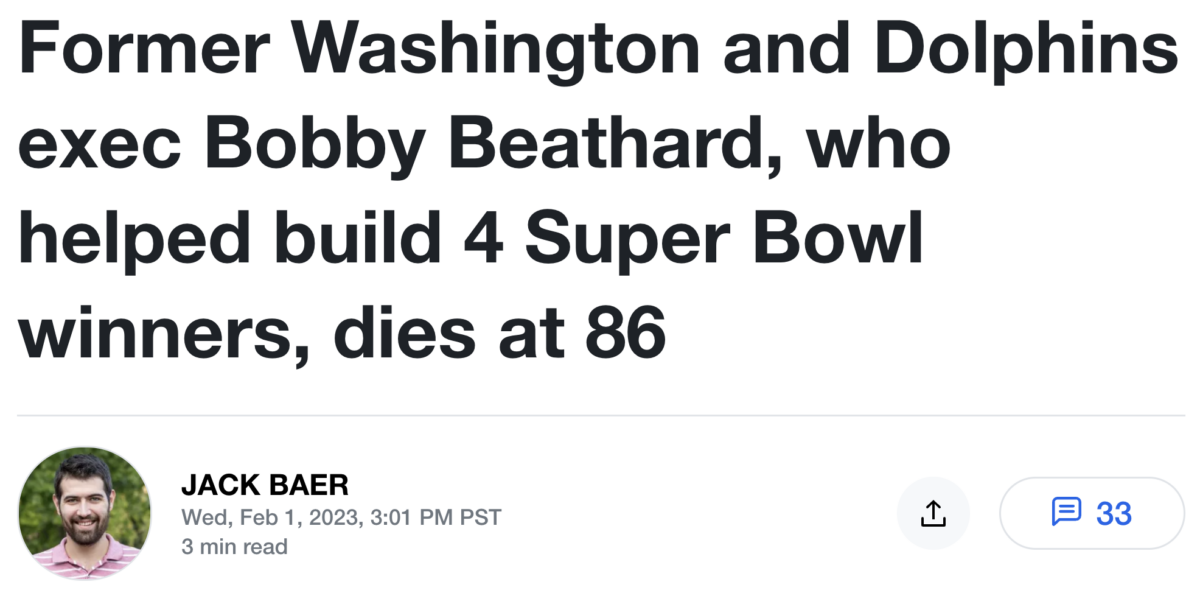 Dead at 86 on January 30, or 1/30?
Human Sacrifice = 86 / 130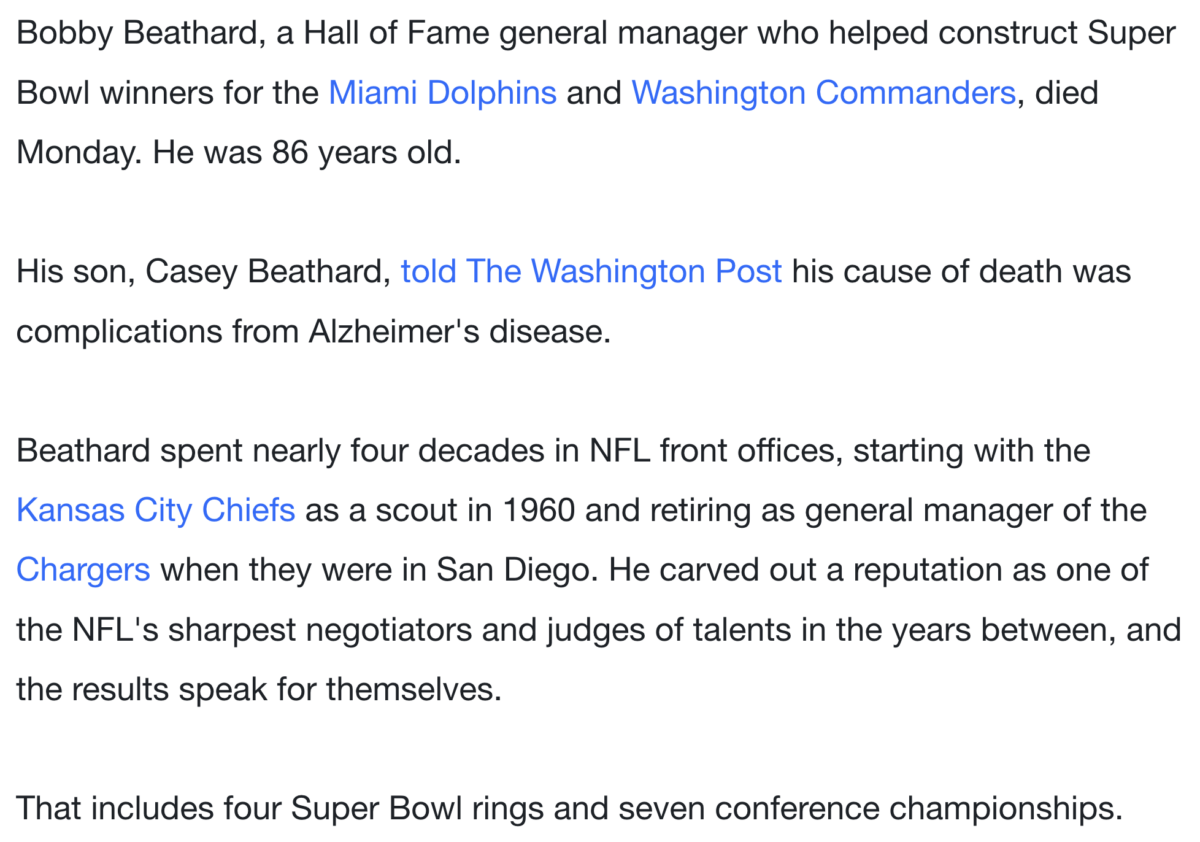 https://sports.yahoo.com/former-washington-and-dolphins-exec-bobby-beathard-who-helped-build-4-super-bowl-winners-dies-at-86-230111161.html
Four and seven… 47…
Notice, he was with the Washington Redskins for the '87 season, when the first black QB, Doug Williams, won the Super Bowl. And he also began with the Chiefs.
As we know, Len Dawson, the Kansas City Chiefs and Pittsburgh Steelers star who became a Hall of Famer, died at 87, on Kobe Bryant Day, August 24, 2022, 65 days after his own birthday, setting up the narrative for the first all black QB Super Bowl, Chiefs vs. Eagles.
Philadelphia Eagles = 87
Philadelphia = 65
–Robert Beathard = 65
–Rihanna = 65
The Redskins scored 42 points in that '87 Super Bowl.
Slavery = 87 / 42
In this case, Jalen Hurts was born on 8/7, and Mahomes represents Missouri.
Missouri = 42
And as for Beathard dying at 86, that means he died in his 87th year of life.
Also, he died days ago, but they saved the news for the start of Black History Month.
February = 42
Commanders = 42 (New name of Redskins)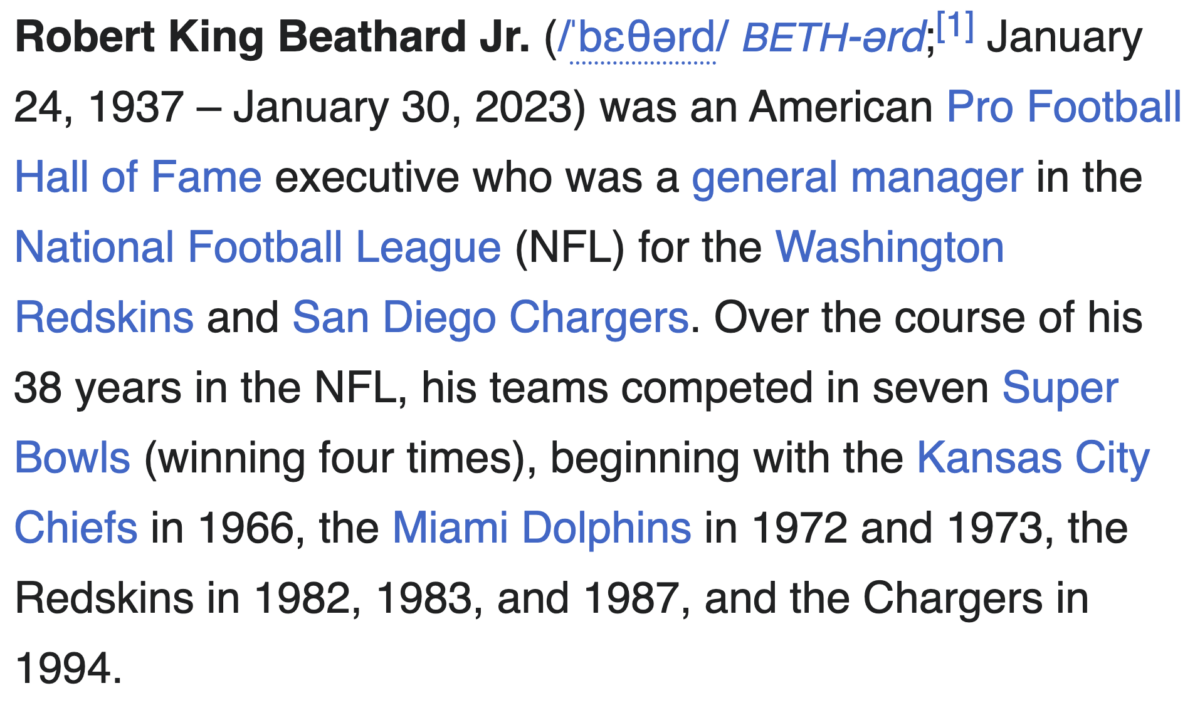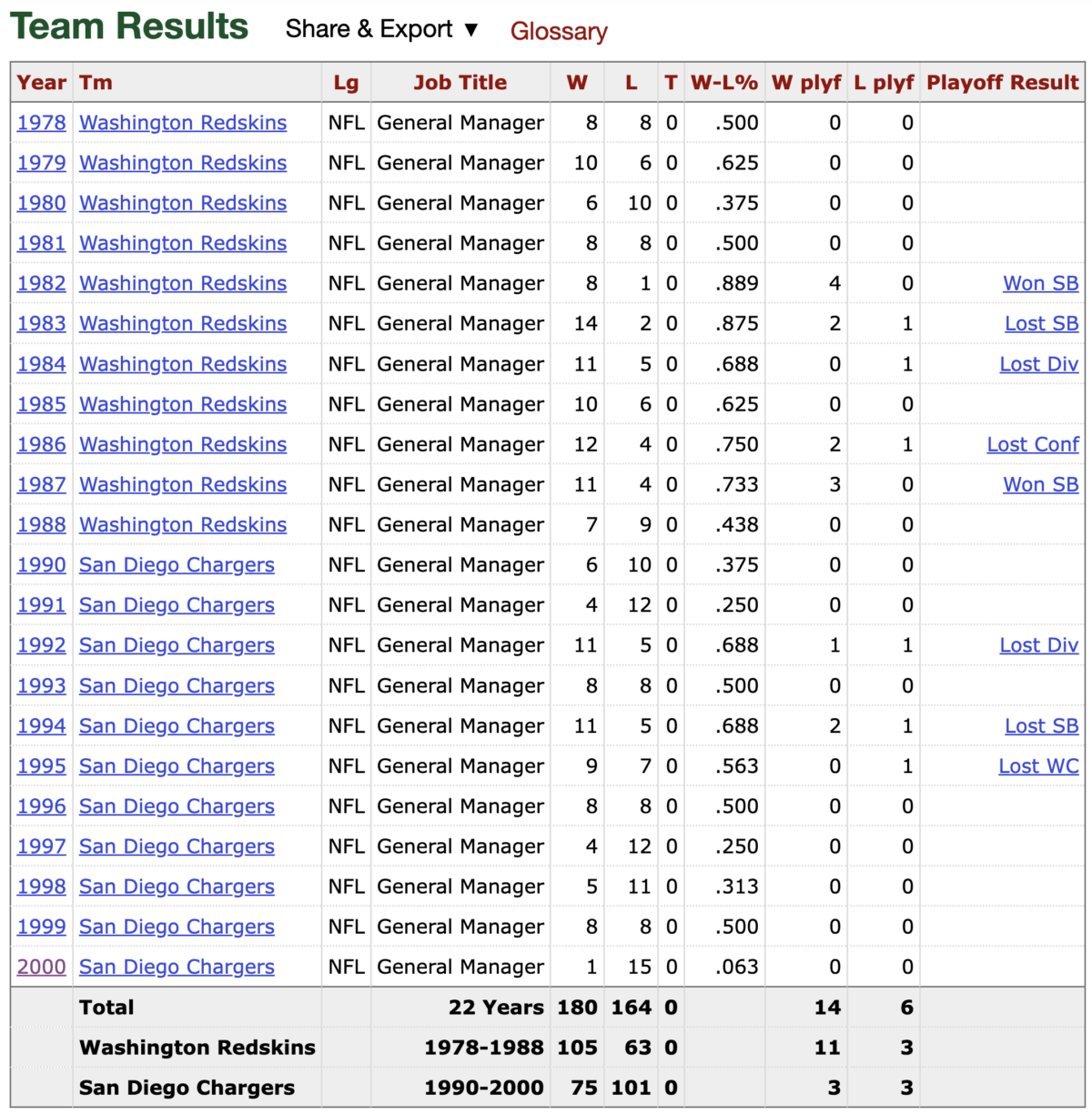 https://www.pro-football-reference.com/executives/BeatBo0.htm
Robert Beathard Jr. = 105
Bobby Beathard = 105
Arizona = 105
Bobby Beathard = 51
Ref #51 working SB 57
Rihanna, born on 51st day singing at halftime
The Super Bowl is 51 weeks after Rihanna's birthday
Hurts is 24, Mahomes is 27 (24+27 = 51)