Bobby Bowden, Florida State coach, dead at 91, August 8, 2021

Notice this comes as Florida State's football season has just began (day two of practice in the news at the time of his passing). And keep in mind Bowden was AP Coach of the Year in '91…

Bobby Bowden, known for coaching college football, and hailing from Alabama, is dead at 91. Of course Alabama is the land of 13, and 91 is the 13th triangular number. *And football season is getting under way at the time of this death…

Keep in mind he is remembered for coaching the Florida State Seminoles, equating to 88, and he is dead on August 8, or 8/8.

And for another 88, it is the current head coach of FSU, Michael Kelly Norvell.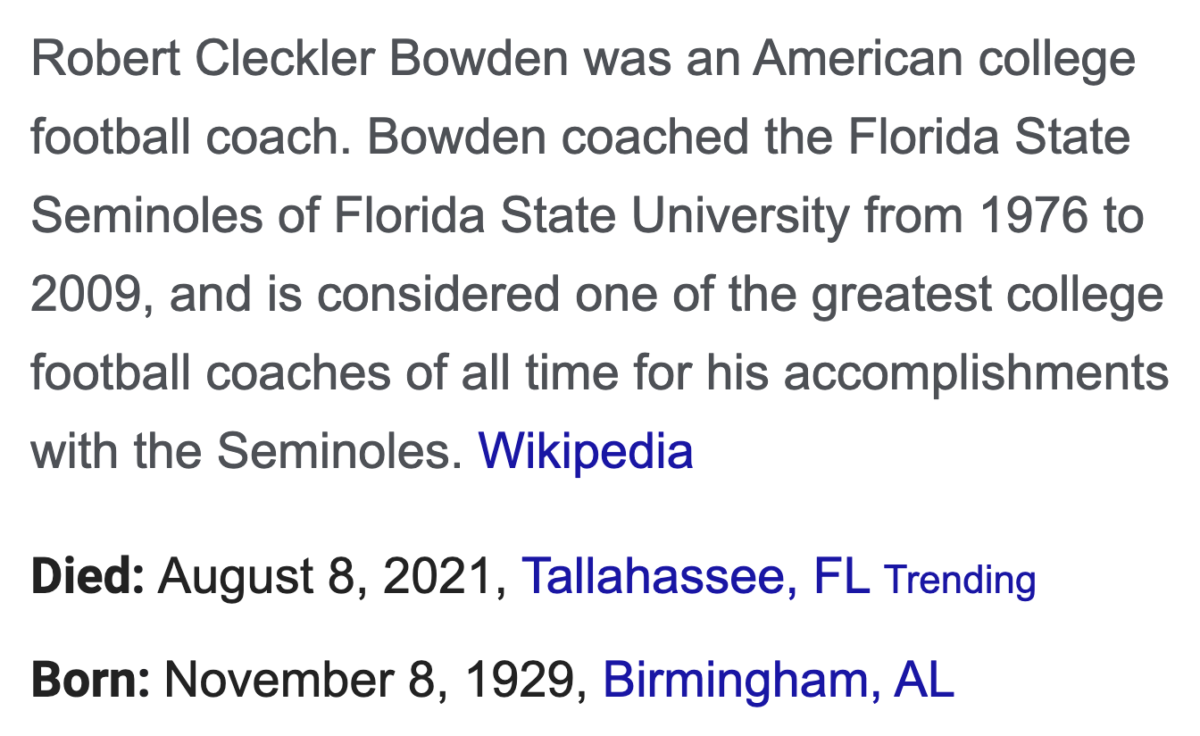 Notice he has died a span of 93 days from his upcoming birthday, and his full name equates to 93 as well. That matters because he is dead on a Sunday, and the sun is said to be 93 million miles away.


Bowden won his first championship with Florida State in '93.
This link goes to his all-time coaching stats.

The death also comes 43 weeks after Norvell's last birthday, a big 'football' number, especially in 'Florida', where Brady just won the Super Bowl at age 43.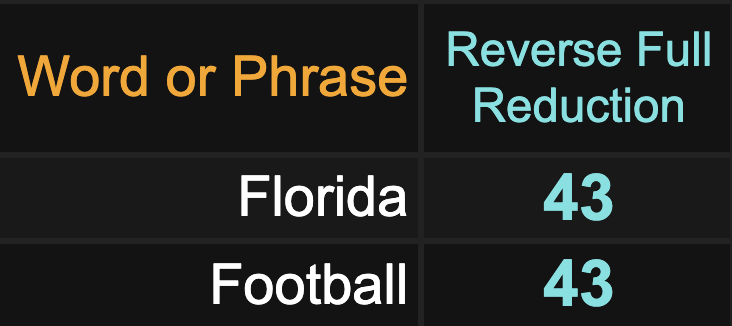 Adding to the ritual, he has died 64 days before Mike Norvell's birthday.
8×8 = 64
Michael Kelly Norvell = 88
Florida State University = 88

This ritual is synced with his 40th birthday. Think of the 8×8 chess board, made up of 64 spaces.