Bobby Brown Jr.'s autopsy revealed March 22, 2021, 3/22, after his death November 18, the 322nd day of the year, which came 322 days after the death of Nick Gordon


This news comes March 22, or 3/22, like 322.
Remember, Bobby Brown Jr. died November 18, what is typically the 322nd day of the year, and he died 322 days after Nick Gordon, who was Bobbi Kristina Brown's boyfriend. Read more about that here.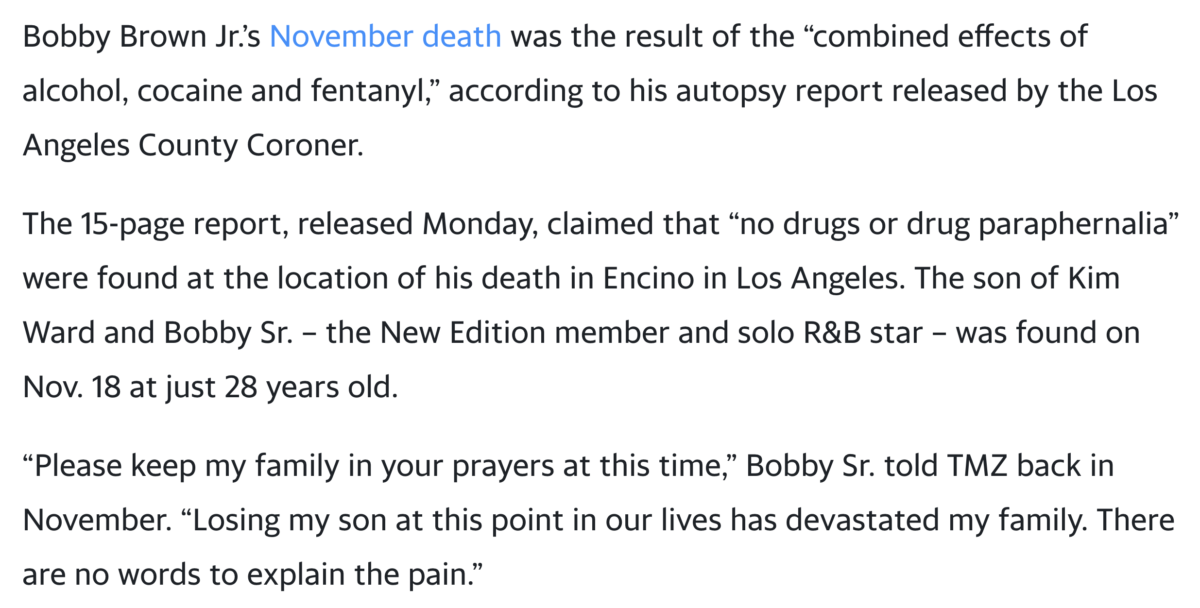 https://www.yahoo.com/entertainment/official-autopsy-report-reveals-cause-211723383.html
Alcohol, Cocaine and Fentanyl = 106
Black Lives Matter = 106
I can't breathe = 106
Black = 106