Bobby Unser, dead at 87, one day after Bob Baffert wins his 7th Kentucky Derby at the 147th race, May 2, 2021


Bobby Unser, a race car driver, died on May 2, or 5/2, or 2/5.
Racing = 52 *Death = 25
He was known for winning the Indy 500 three times.

Three = 56, Indy = 56, NASCAR = 56
He died on the 122nd day of the year, connecting to Indianapolis Motor Speedway.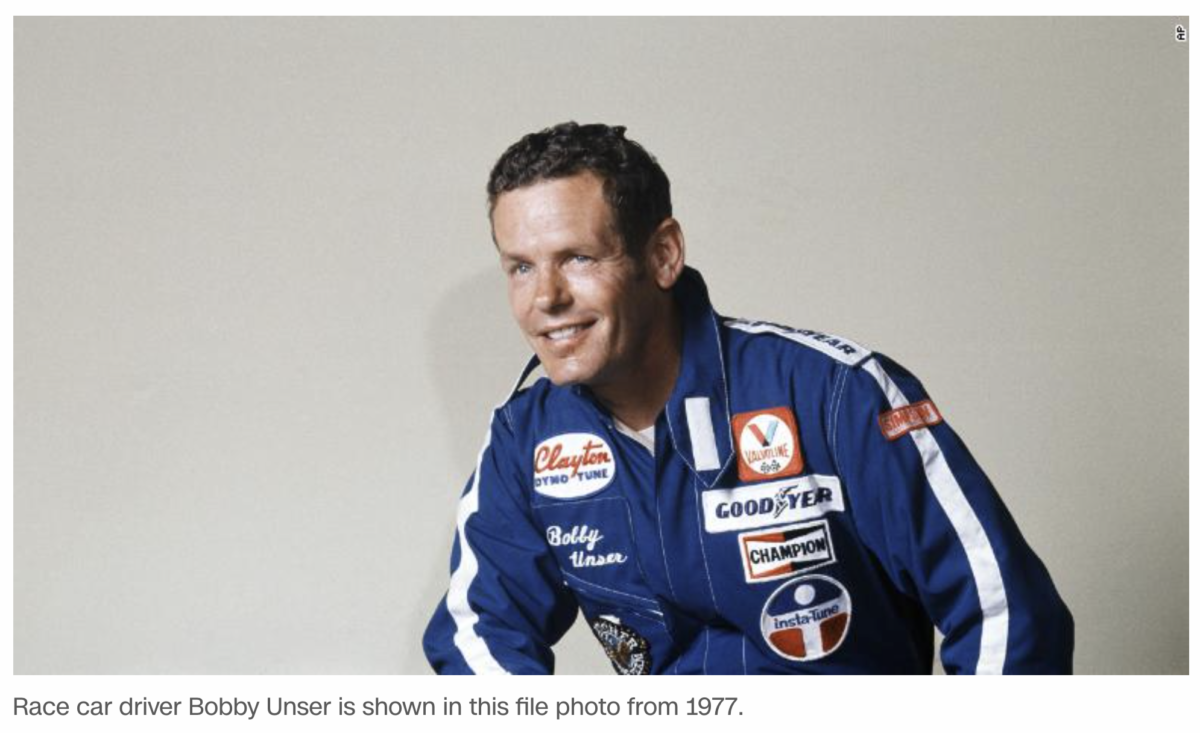 Notice CNN chose the photo from '77.

His death was one day after Bob Baffert won his 7th Kentucky Derby, Mr. 77.

Keep in mind the race had a lot to do with 201, and they saved this news of Unser's death for May 3, the 123rd day of the year, both numbers connecting to 'Indianapolis'. As for 201, it is a big number with the Kentucky Derby year after year as well.

Indianapolis = 75/201, Run for the Roses = 75 / 201
Louisville, Kentucky = 201 (First Kentucky Derby was in 1875)
And keep in mind he died the day after the 147th Kentucky Derby.

Also, notice he won his first Indy 500 in '68, 53 years ago, and they saved the news for May 3, or 5/3, like 53.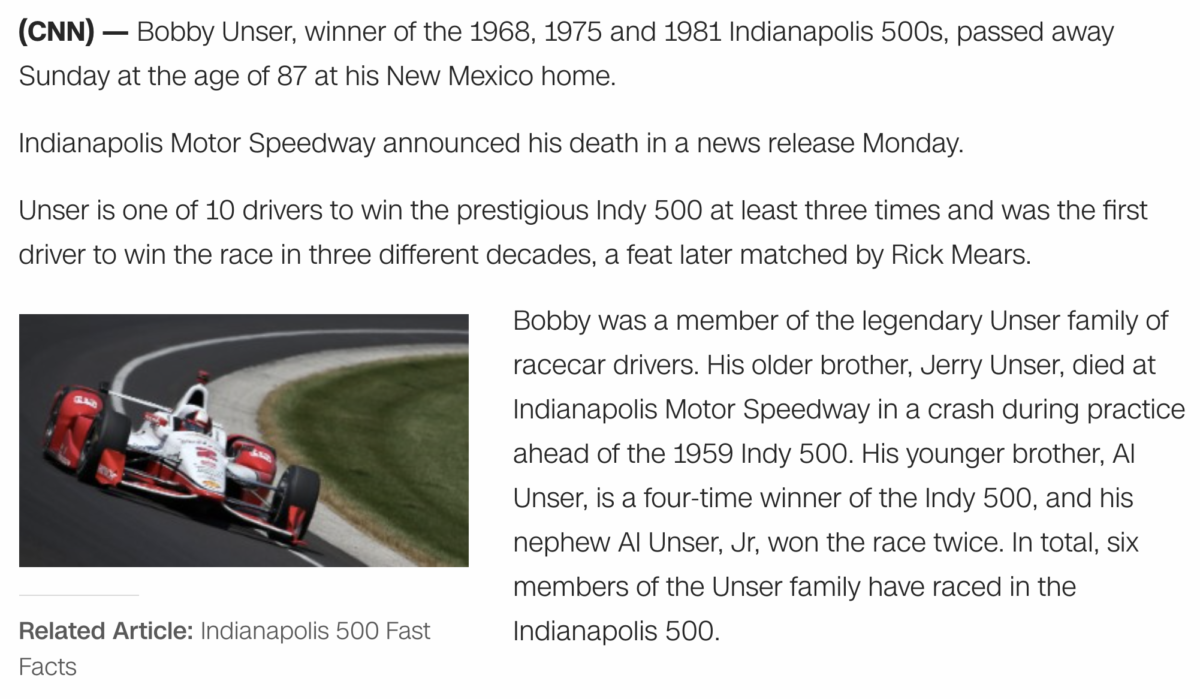 https://www.cnn.com/2021/05/03/us/bobby-unser-racing-driver-dies/index.html