Bray Wyatt's heart problems were made worse by Covid-19 & his Kobe Bryant Day death, August 24, 2023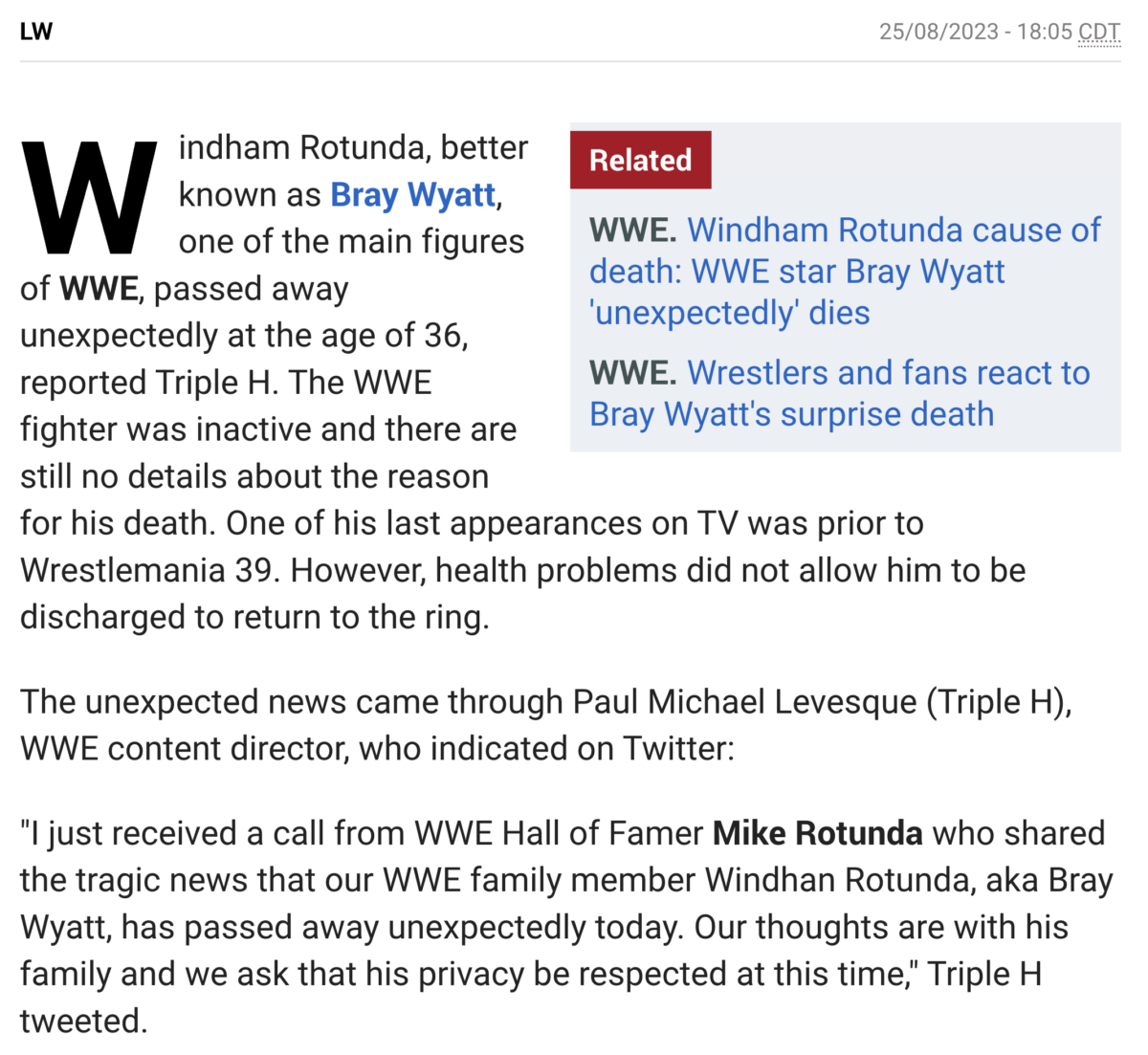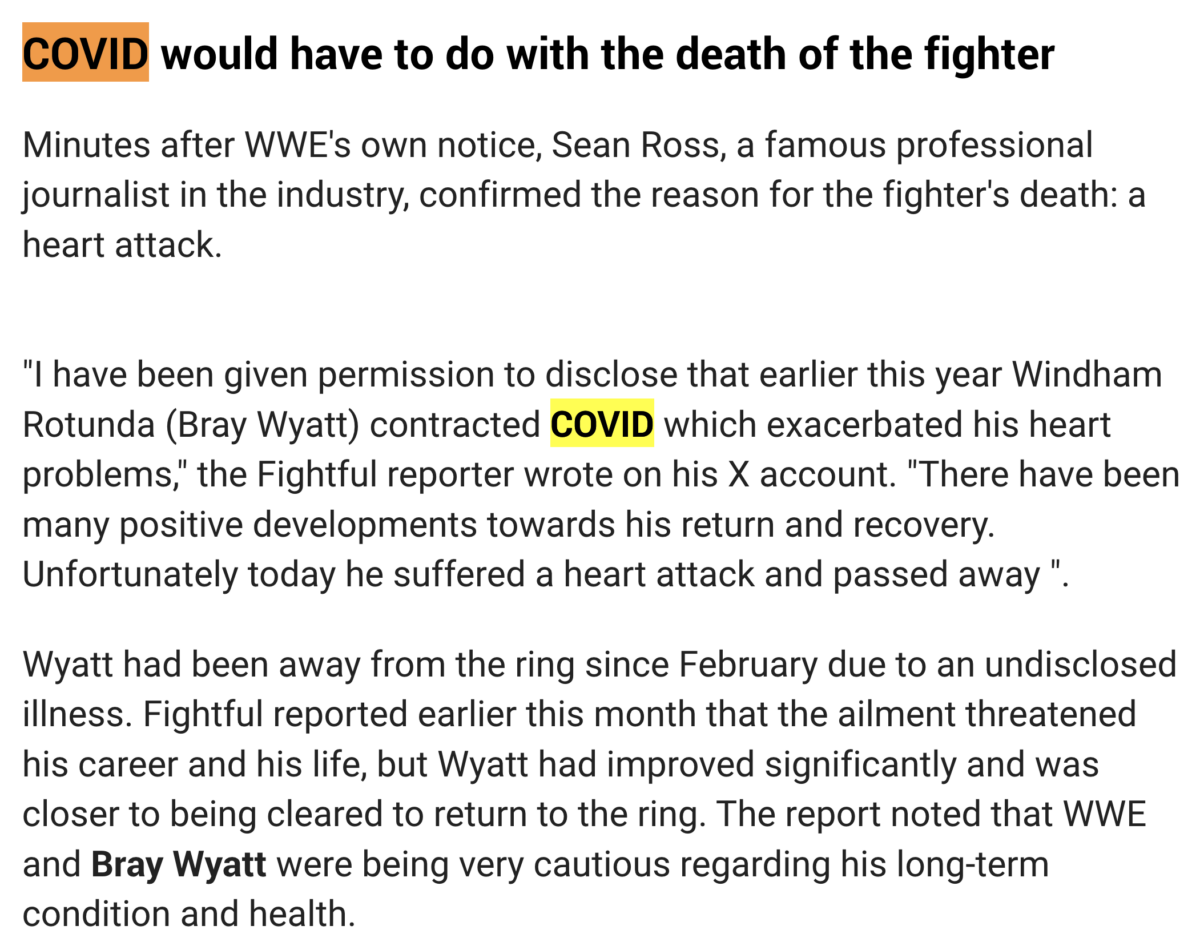 https://www.marca.com/en/wwe/2023/08/26/64e90ef022601da03a8b4596.html
Recall, Kobe Bryant was involved in a pharmaceutical battle over his black mamba branding. So think about how a black mamba is a snake that's venom stops human hearts, and now Bray Wyatt's heart has stopped. This news broke on August 24, Kobe Bryant Day, and Kobe Bryant died the day of the Royal Rumble.
Well, notice in the latest Royal Rumble, Bray Wyatt's last ever match, it was against LA Knight. *LA Knight = 37 *Los Angeles = 37
Kobe died on the 37th anniversary of Bear Bryant's death.
Bryant = 37
Kobe died on the 157th day of his age, the 37th prime.
Kobe Bryant = 157
Read about Drew McIntyre winning the Royal Rumble the day of Kobe's death.
Drew McIntyre = 157


The LA Knight will turn 41 later this year.
Kobe Bryant = 41
LA = 41
*San Antonio = 41 (Where the fight was)


88 has been a hot number in August, the 8th month. Ask Maui, one of Hawaii's 8 largest islands, in the (808) area code. Notice his birth name is Shaun Michael Ricker.
Shaun Michael Ricker = 88
Triple H = 88 (Who confirmed Bray Wyatt's death)
*Trump = 88
And in this case, they're saying he is dead because of Covid-19.
Decade of Vaccines = 88
Poison = 88
It goes with his last match being on January 28, the 28th day of the year, and being found dead 28 days after Triple H's birthday, 208 days after his last match.
Covid = 28

Notice, it was the 36th Royal Rumble.
Kobe had his career high in his 666th game, the 36th triangular number.
Kobe Bean Bryant = 81 & 54 (He scored 81)
Mark of the Beast = 81 & 54 (666)
Bray Wyatt = 54
Jesuit Order = 54
Sun = 54