Brazil football star, Pele, on his death bed during 2022 World Cup, December 3, 2022 news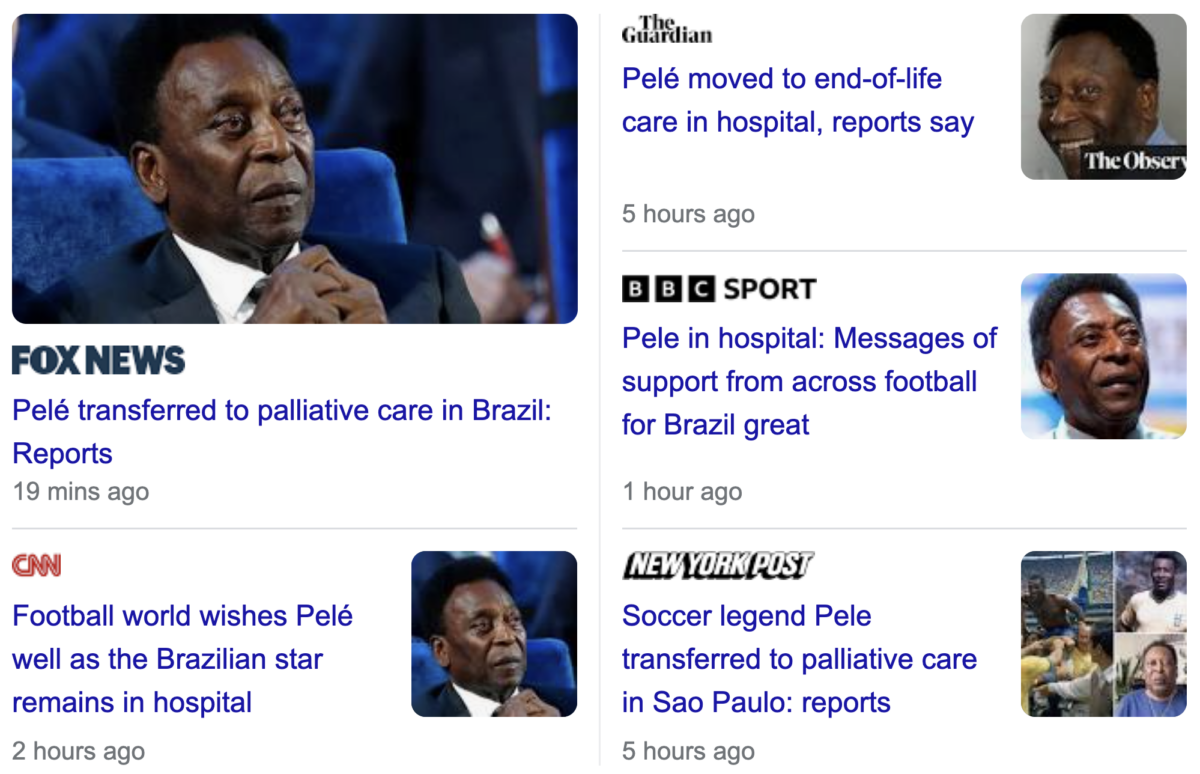 Considered to be the greatest football player of all-time, Pelé, is on his death bed in the time of the 2022 World Cup, while his team Brazil is the favorite.
Keep in mind today is 15 days before the championship game.
Pelé = 15
Adding to the ritual, today is 41 days after his birthday.
World Cup = 41
That means the championship will be 56 days after his birthday.
Pope = 56
Royal Family = 56
Society of Jesus = 56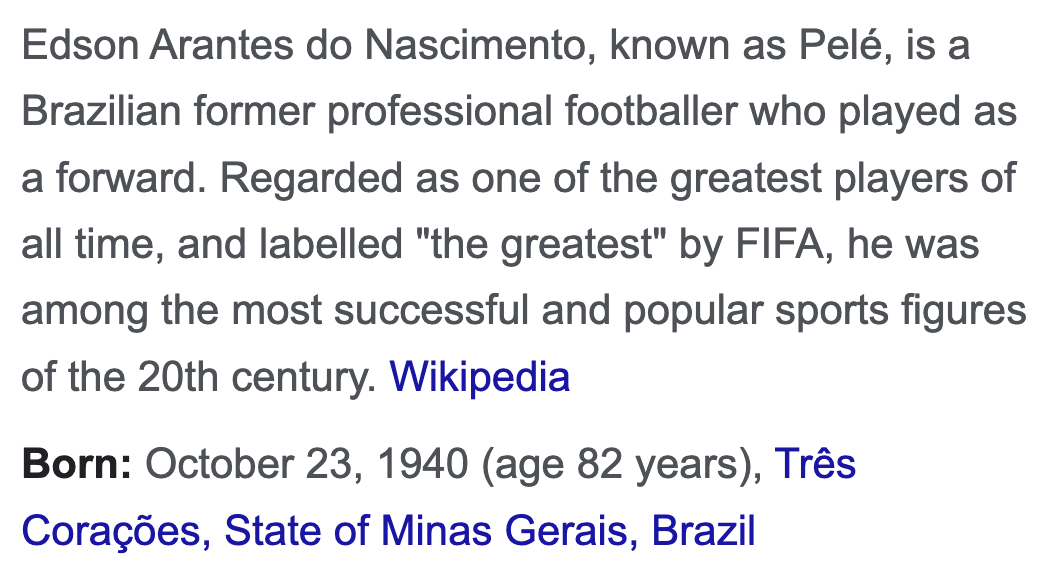 He is 82 years old, meaning he is in his 83rd year of life.
Game = 82
Football = 83
And keep in mind he won the World Cup in '62, and Brazil has a chance to become 6-2 in World Cup championship games, as the favored team to win it all.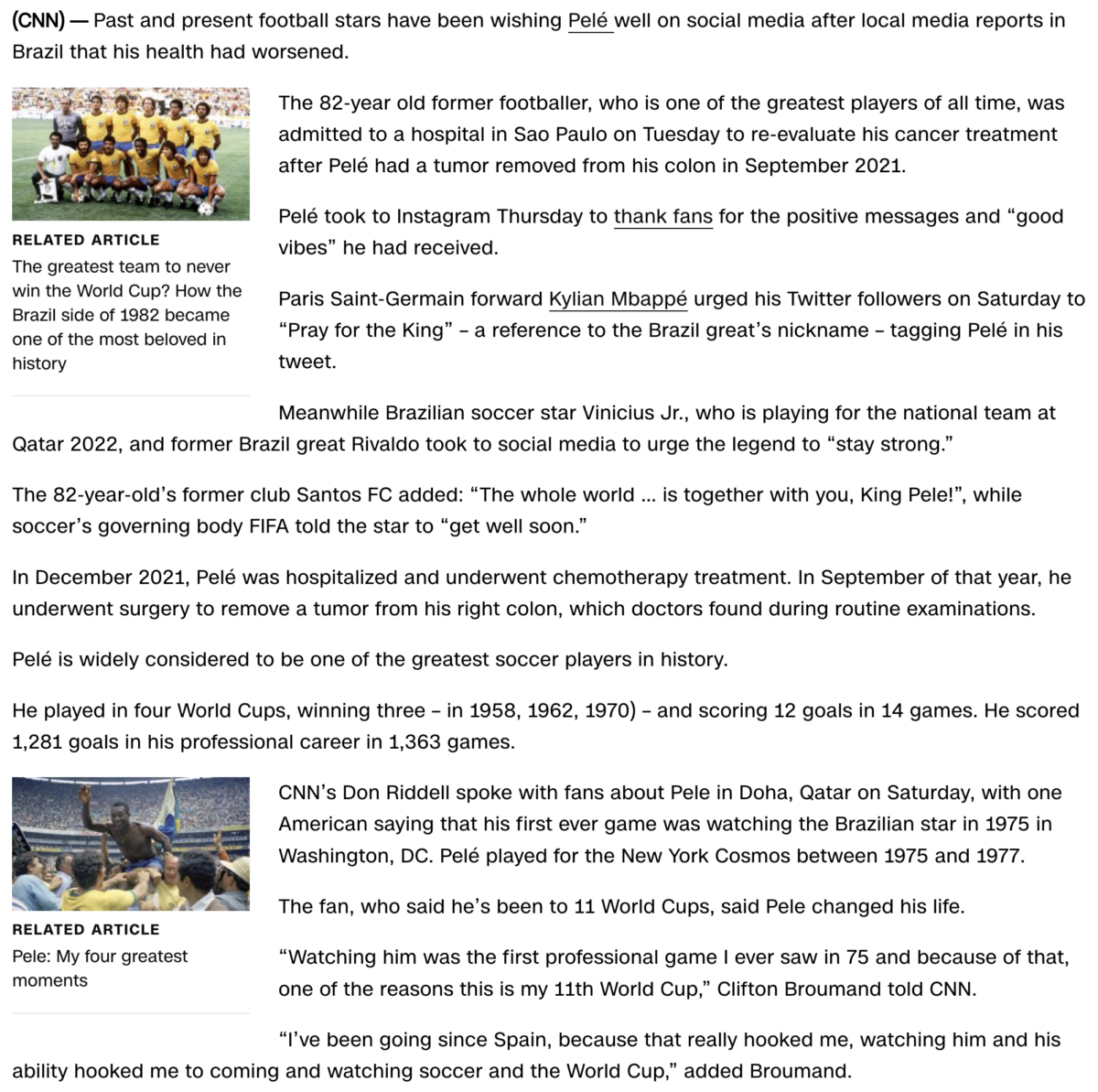 https://www.cnn.com/2022/12/03/football/pele-football-world-well-wishes-intl-spt/index.html