Bruce Willis retires from acting, March 30, 2022, due to Aphasia diagnosis

Three days after the the GI Jane joke about Jada Pinkett Smith at the Oscars, relating to her supposed Alopecia, Bruce Willis is stepping away from acting due to Aphasia. Of course, he was once married to Demi Moore, who played GI Jane.
This news came 11-days after his 67th birthday.

March 30 was a fitting date to retire from Hollywood.
3+30=33
Actor = 33
Hollywood = 33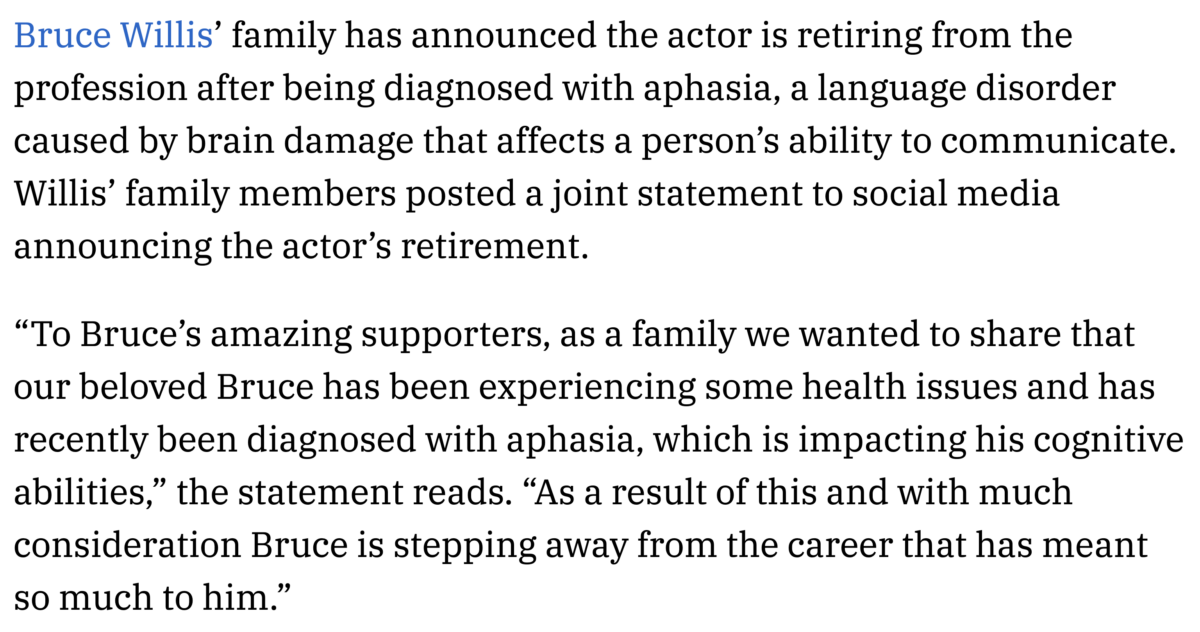 https://variety.com/2022/film/news/bruce-willis-retiring-acting-apashia-1235219017/