Bunny Wailer, dead at 73, March 2, 2021, in ritual synced with Catch a Fire's 1973 release


Bunny Wailer, or Bunny Livingston, dead at 73, in '21. Again, 73 is the 21st prime.
Sacrifice = 73 *Ritual Sacrifice = 73 (21st prime number) (Year '21)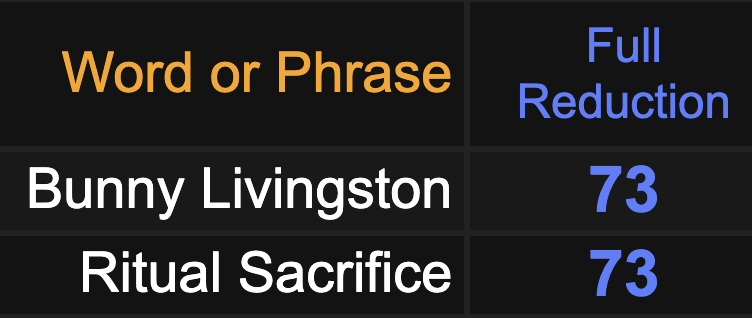 He is dead on a date with 46 numerology as well, also connecting to 'sacrifice'.
3/2/2021 = 3+2+20+21 = 46

Notice the overlap with 'Bunny Wailer' and 'Jesuit Order', coinciding with the 1:53 post time by NPR.

Jesuit = 21 (Dead in 21)
And with regards to the Jesuits, they have 32 sun rays on their logo. Also, 32 connects to the word 'Wailer', as in Bob Marley and the Wailers.

Island = 23 (Date can be written 2/3 or 3/2) (With Island Records)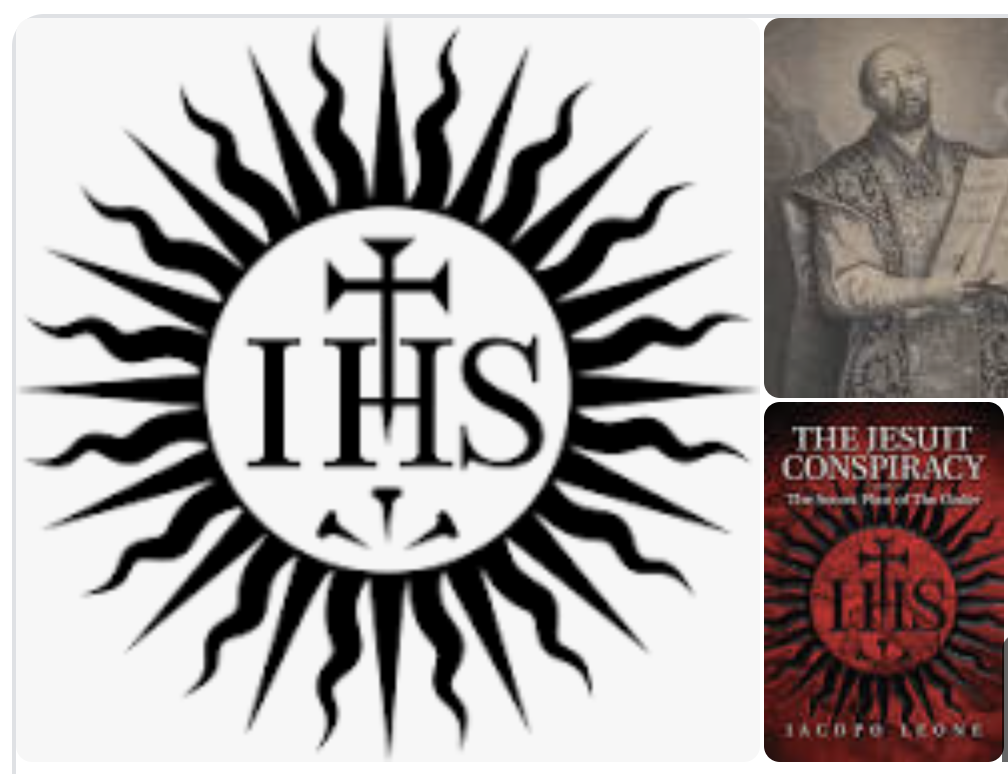 And here is the definition of a Wailer.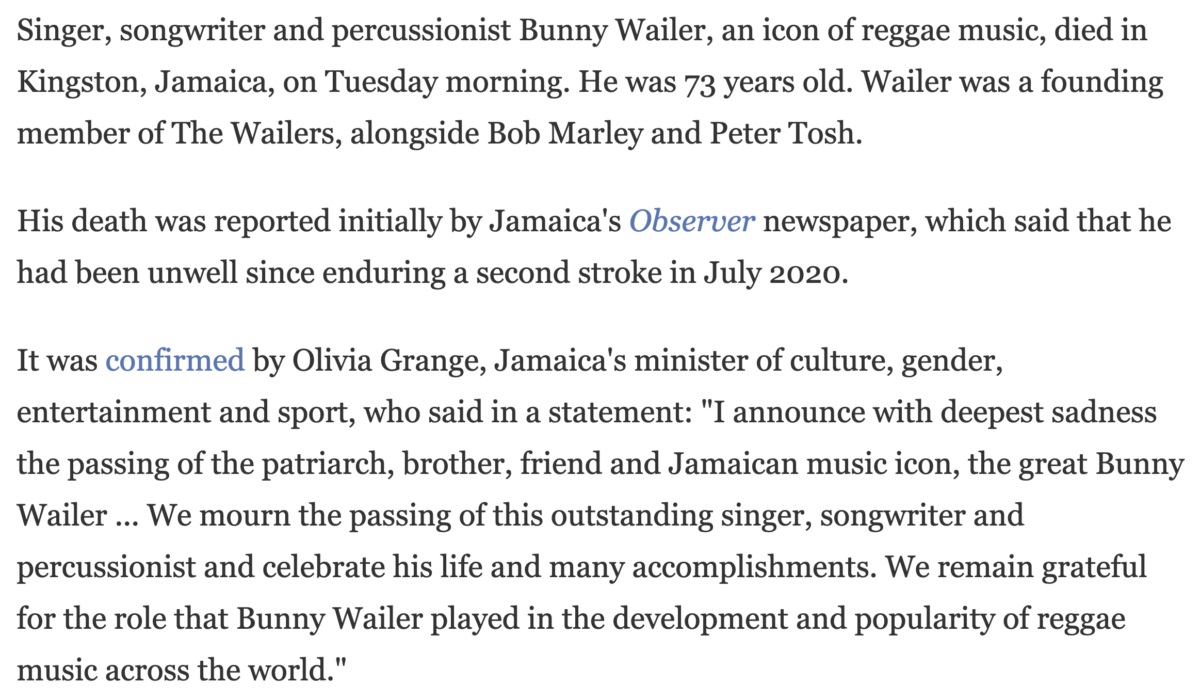 https://www.npr.org/2021/03/02/972832265/bunny-wailer-iconic-reggae-singer-and-wailers-co-founder-has-died-at-age-73
Notice he has died 39 days before his 74th birthday.


Marley = 74
Yahoo was sure to bring attention to their breakout album in 1973, emphasis on '73, Catch a Fire, with Island Records. This matters beyond the number 73, because he is dead on the 61st day of the year, in a ritual synced with his 74th birthday.

Catch a Fire = 47 / 61 *Time = 47 / 61
Bunny is now dead in a 'time' ritual

And notice how 'Island Records' has that Jesuit connection.
84.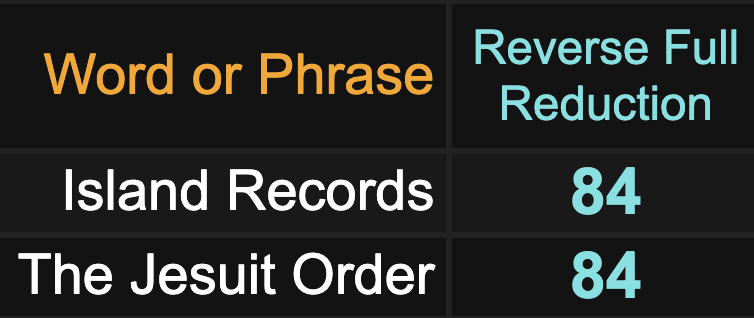 84 / 21.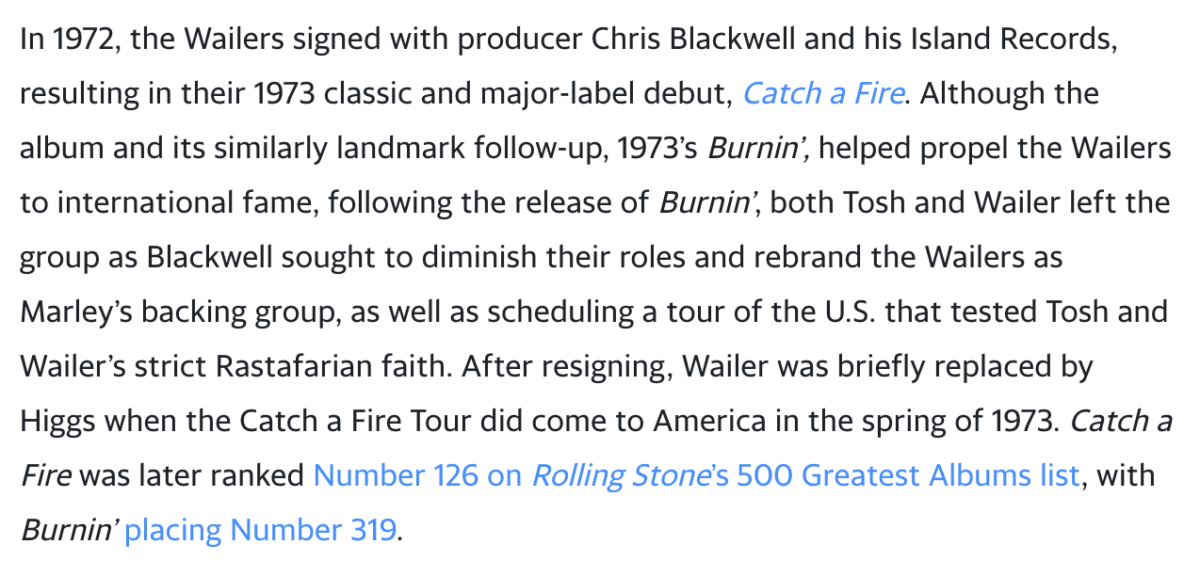 https://www.yahoo.com/entertainment/reggae-icon-bunny-wailer-founding-162628589.html
For one last point, notice how 'Bunny' syncs with 'Rasta', 'slave', 'negro' and 'blues'.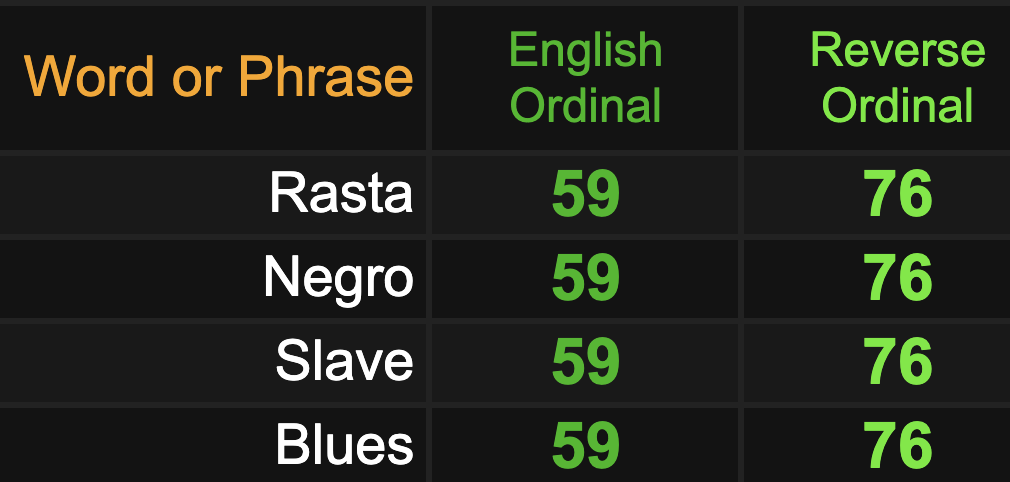 Keep in mind he died on March 2, or 2/3, like 23.

And here is how Google clowns, keeping the YouTube video on 5.9k views.