California Governor Gavin Newsom (Jesuit scumbag) says he is reconsidering closing Diablo Canyon, April 29, 2022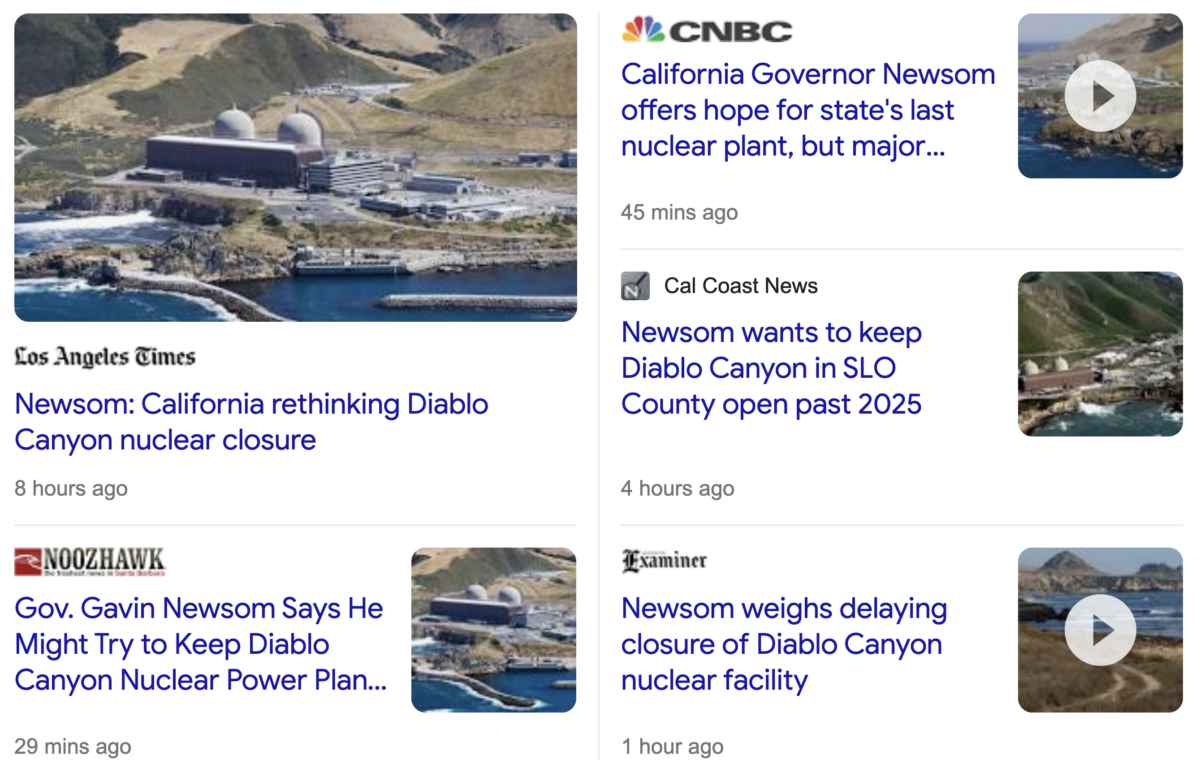 Gavin Newsom is reconsidering closing the "Diablo Canyon" nuclear plant, April 29, 2022, 201-days after his 54th birthday.
The Jesuit Order = 201
William Henry Gates = 201
-Jesuit Order = 54
Recall Gates 2010 TED Talk, Innovating to Zero, where he talks about how nuclear power can save us from Climate Change.
Gates also has a new film coming out, 'Solving for Zero.'
Solving for Zero = 201
And of course Event 201, the coronavirus simulating, put on by Klaus Schwab and Bill Gates, also tied in with his 2010 TED Talk (watch the first 10 minutes and you won't have any questions).
At the same time, Agenda 21 (dealing with Climate Change) was signed off on June 13, 1992, the day leaving 201-days in the year.
Rio de Janeiro = 201
-Where Agenda 21 was signed off on
As for it being in '92, Uranium has an Atomic Mass of 92, and is the fuel in nuclear energy.

Keep in mind Gates pinpoints all of the nuclear energy capability in Russia and Ukraine in his 2010 TED Talk. Of course, that conflict began in the Donbas Region, after Biden and Putin met 201-days after the Ignatian Year began.
Donbas Region = 201
This news also comes on the 119th day of year.

All Seeing Eye = 119
-Eye = 35
-Diablo Canyon on 35th Parallel
And it comes on the 29th.

Nuclear = 29 / 43 / 115
Diablo Canyon = 115
Diablo = 43
-First nuclear site at Hanford in '43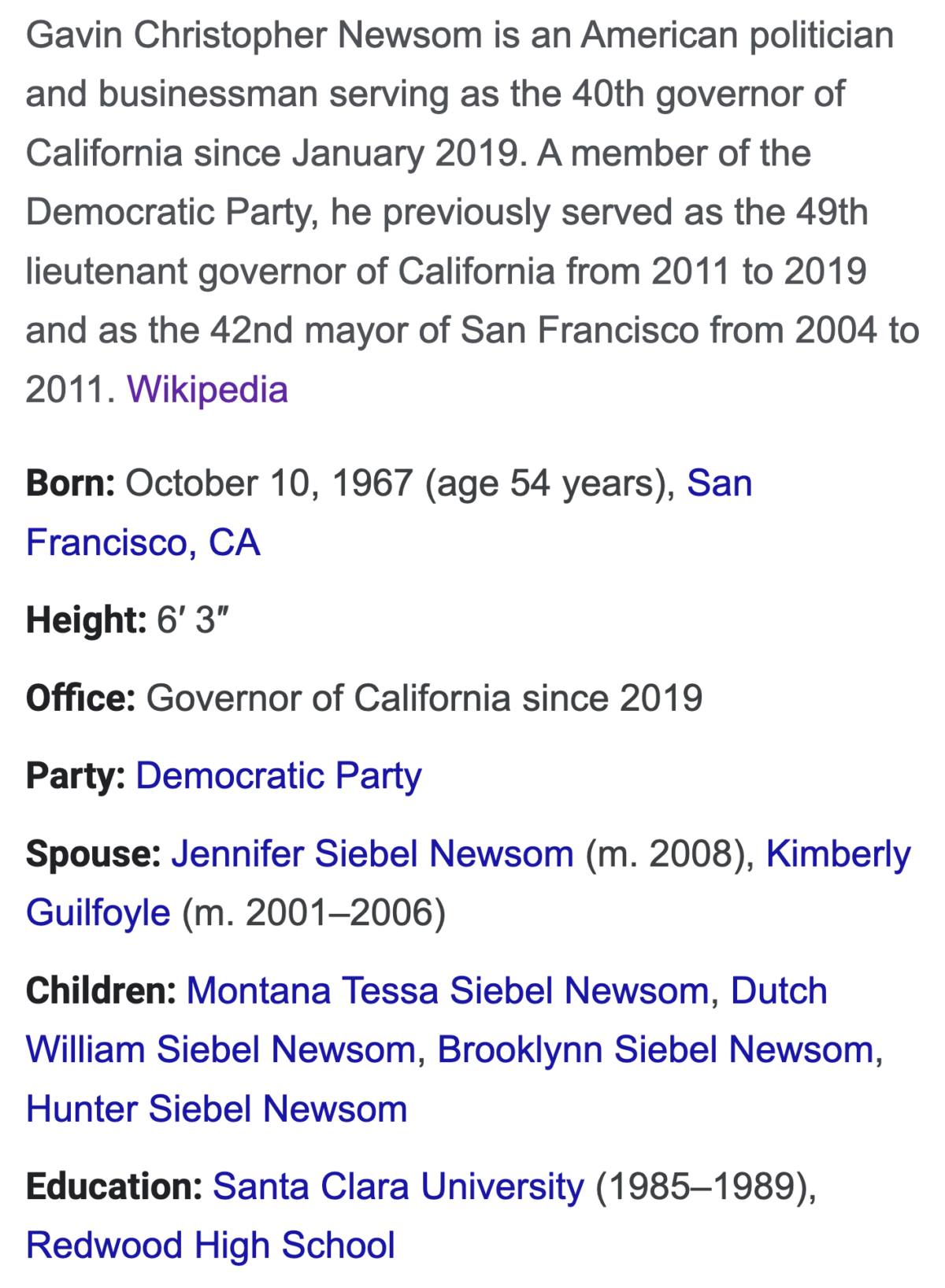 Pacific Gas and Electric = 129 (129 is 201 in base-8 counting)
Read about the first nuclear power generation site in in US history here.
Experimental Breeder Reactor-I = 144
Jesuit Order = 144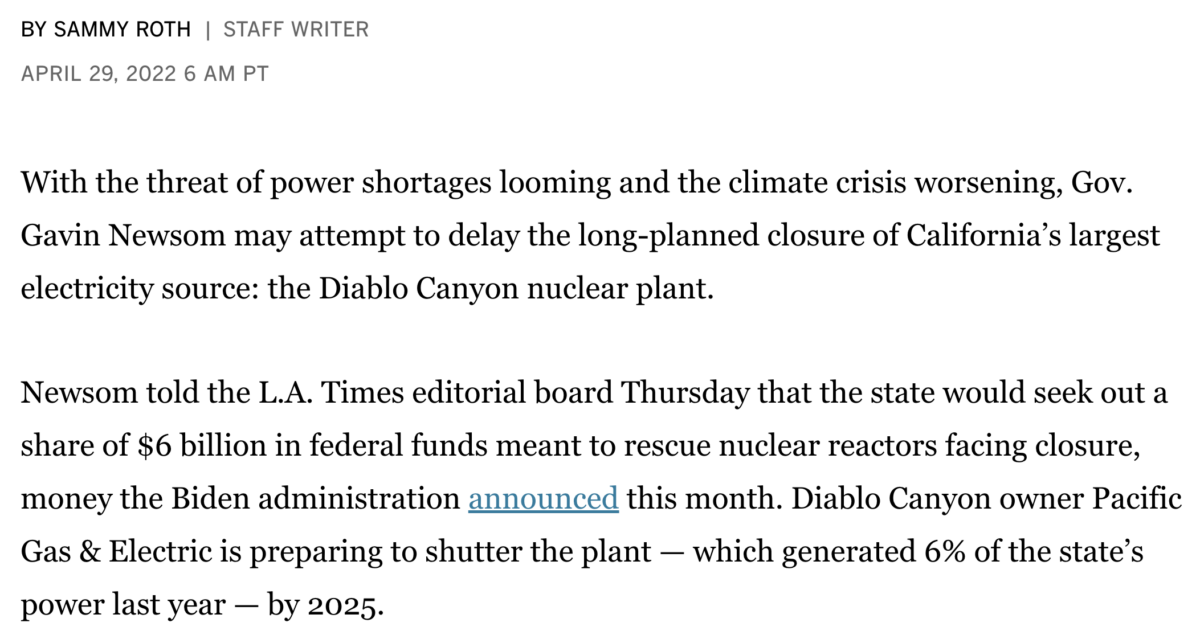 https://www.latimes.com/environment/story/2022-04-29/california-promised-to-close-its-last-nuclear-plant-now-newsom-is-reconsidering