California oil spill comes 52-years after historic 1969 Santa Barbara spill, October 4, 2021 news

https://abcnews.go.com/Business/wireStory/california-spill-52-years-historic-oil-disaster-80400250
Recall, on October 1, 2021, we had the massive 52 ritual with Gavin Newsom introducing vaccine mandates for school children.
10/1/2021 = 10+1+20+21 = 52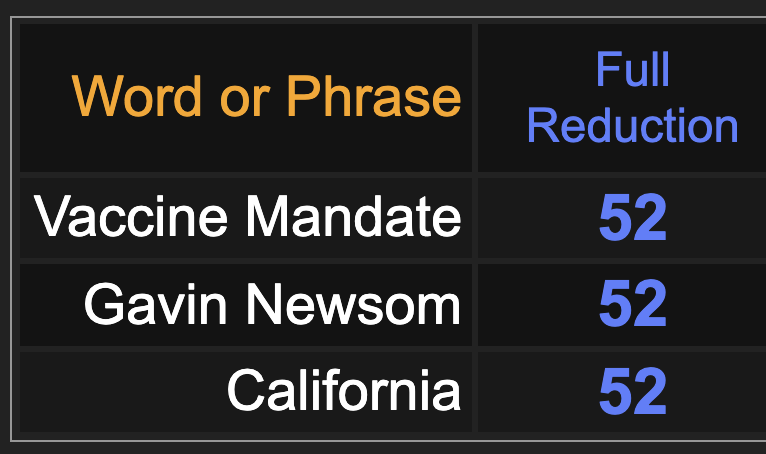 And like I said then, 52 is more than a number, and its not arbitrary that we have a 52-week year.
Authority = 52
Government = 52
President = 52
White House = 52
Pope = 52
*Game = 52 (How many cards in the deck?)
These are Jesuit rituals, and the Jesuits sync the pope, reminding that the 52-week calendar year is in tribute to the Pope.
And notice this story comes 10/4, like 10-4, like 104.
Roman Catholic Church = 104
Oil Spill = 104

And how about the 144,000 gallons they're now reporting?
Prior, it was 126,000.
Jesuit Order = 144 / 54
John Carroll = 126 / 54
This news really got rolling yesterday, a date with 54 numerology.
10/3/2021 = 10+3+20+21 = 54

https://www.yahoo.com/gma/massive-oil-spill-threatens-california-070252373.html