Calvin Ridley suspended from NFL, March 7, 2022, for gambling on league games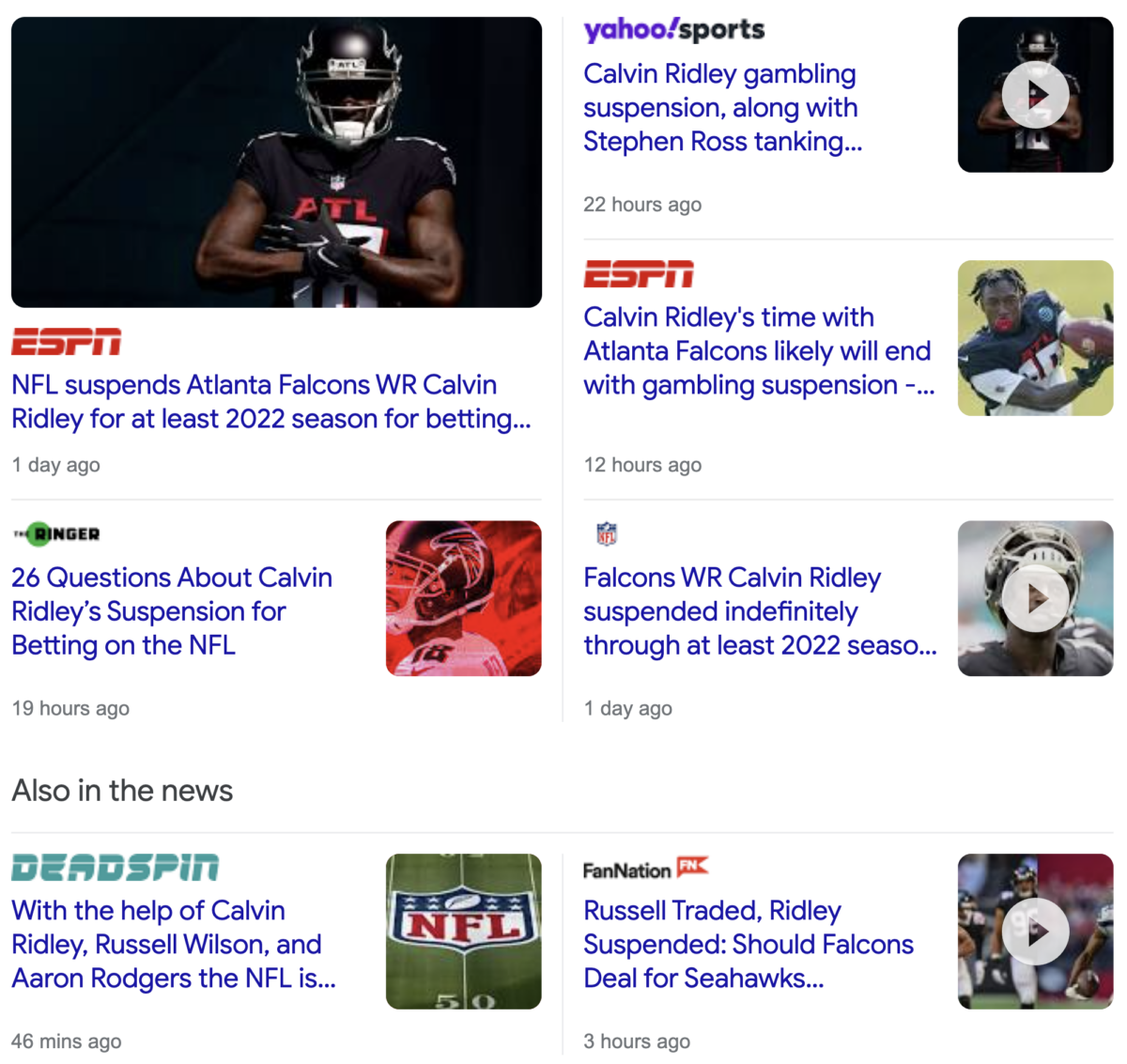 Ridley? Riddle?
This news broke March 7, or 7/3, like 73.
Calvin Ridley = 73
Parlay = 73
He reportedly played three parlays over five days…
Football = 35
Parlay = 35
This news came 77-days after his birthday, on the 7th.
Green Bay = 77
The Atlanta Falcons and Packers have a backdoor relationship, kind of like the Seahawks and the Packers, and the day after this news, Russell Wilson went to the Broncos and Aaron Rodgers re-signed with the Packers.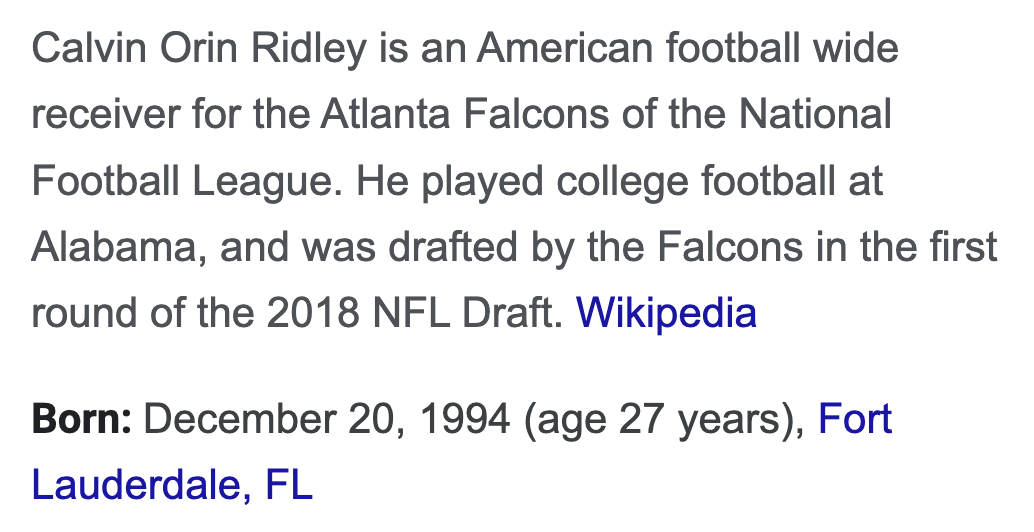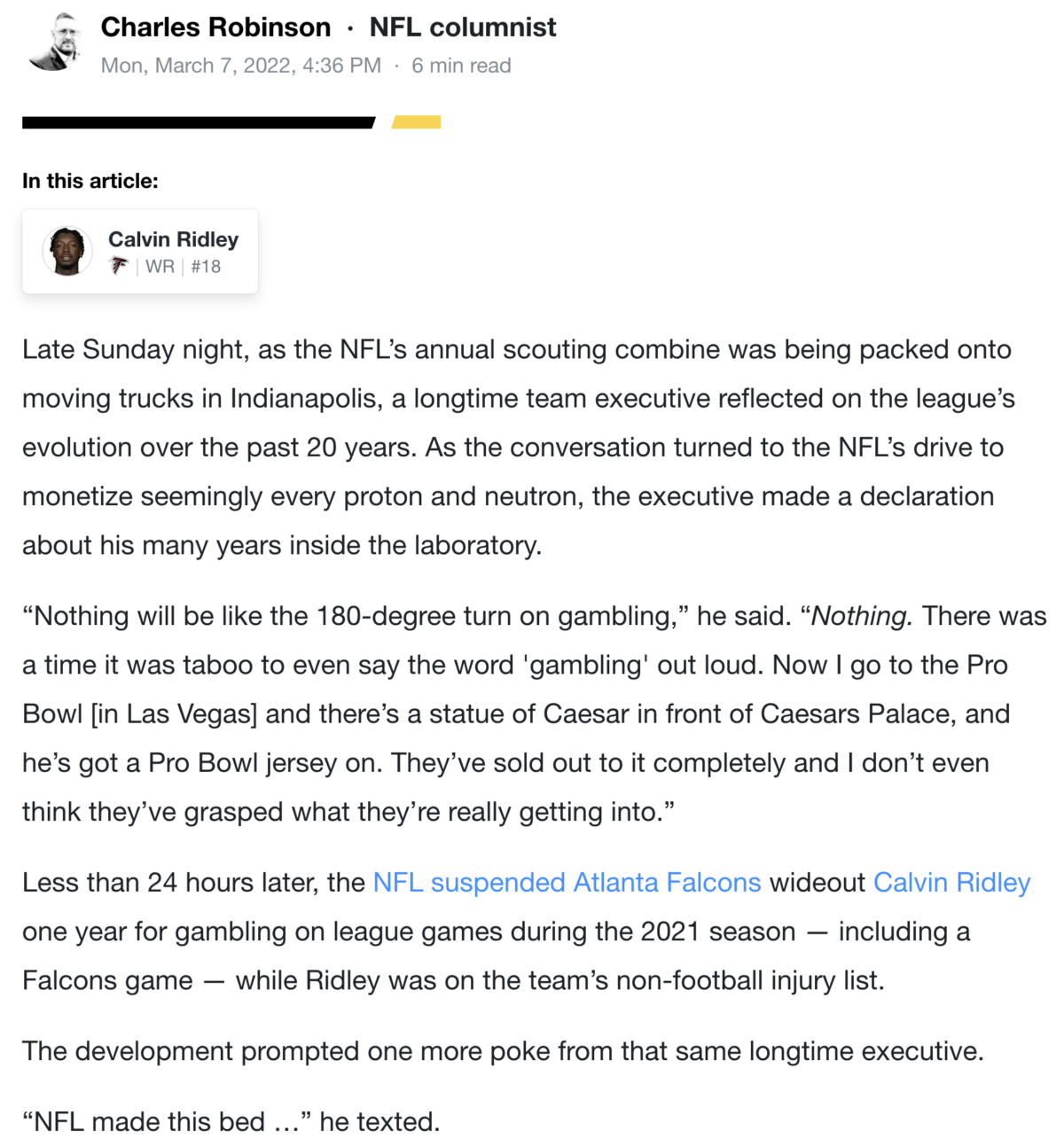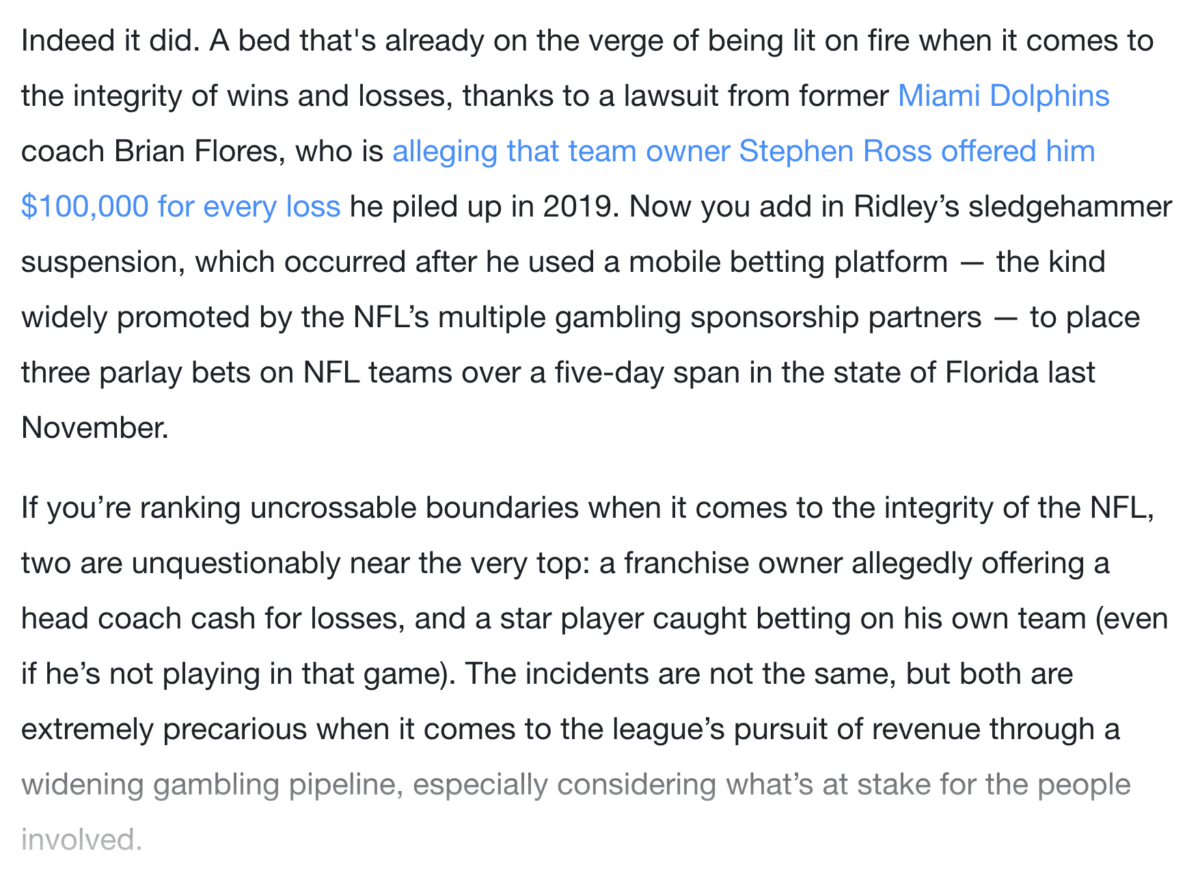 https://sports.yahoo.com/after-stephen-ross-tanking-allegations-calvin-ridleys-gambling-suspension-illustrates-troubling-problem-for-nfl-003608867.html