Captain America: Civil War released 56 months before the "Capitol insurrection" of January 6, 2021
https://en.wikipedia.org/wiki/Captain_America:_Civil_War
Get that, the Captain America: Civl War film debuted on the anniversary of the start of the Civil War, which was April 12, 1861. Then it opened in the U.S. on May 6, or 5/6, exactly 56 weeks before the "insurrection" in Washington D.C., where the Civil War was the theme of the orchestrated event.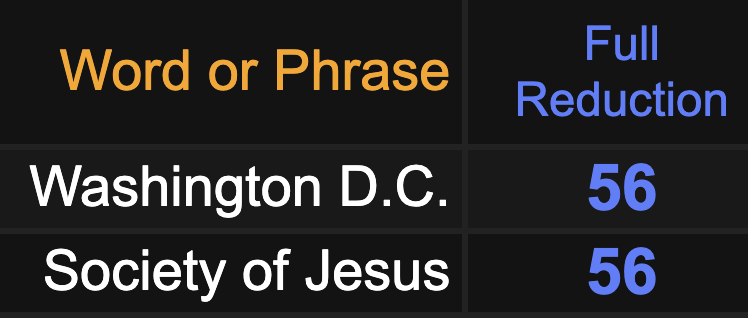 The "insurrection" or "Capitol riot" was January 6, a date written 6/1, like 61, reminding us of the year the U.S. Civl War began, 1861.

Related, read about Albert Pike's statue coming down on June 19, 2020, 201 days before the 'Confederate' flag flew in the Capitol, January 6, 2021.
Captain America: Civil War = 211 (47th prime) *D.C. = 47 *Trump = 47