Carmelo Anthony announces his retirement, May 22, 2023, the day of Game 4 between Lakers & Nuggets in Western Conference Finals, May 22, 2023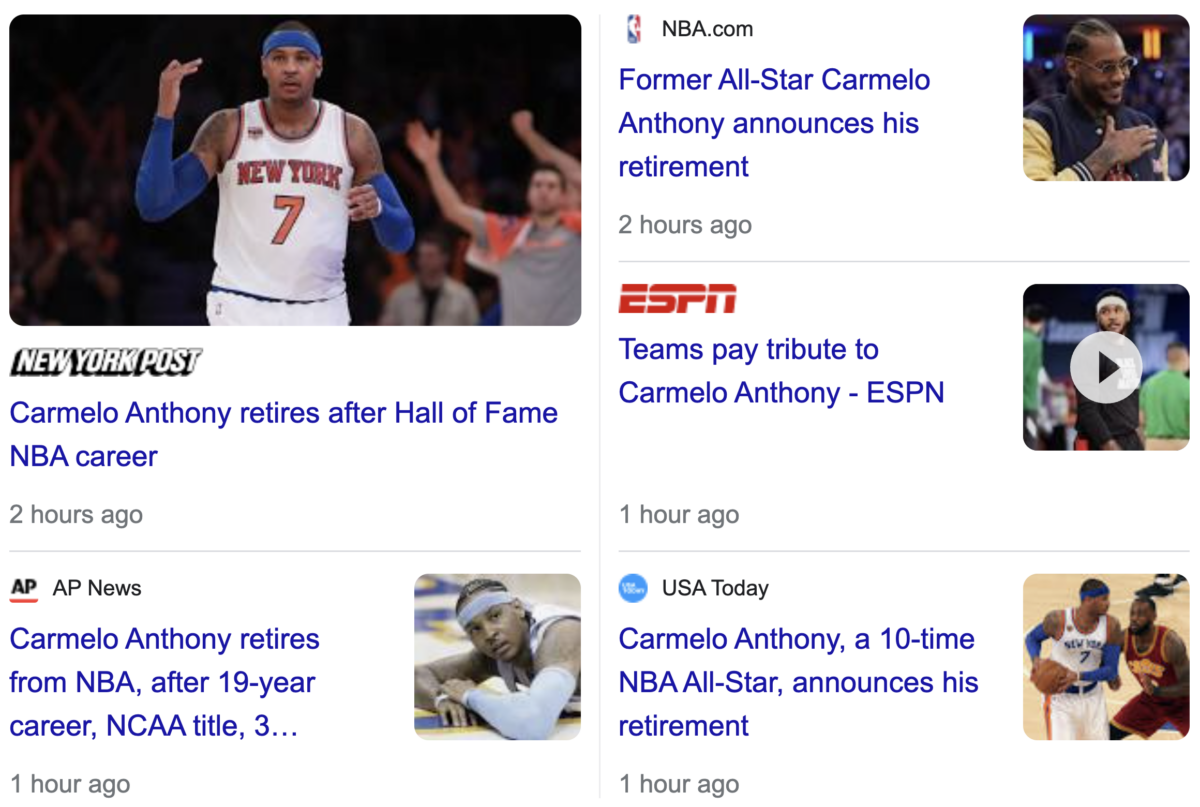 This news comes May 22, 2023, a date with 70 numerology.
5/22/2023 = 5+22+20+23 = 70
Carmelo Anthony = 70

70 is 7, and today is also 7 days before his upcoming birthday, May 29, 2023/


This news comes May 22, 2023, the date of Game 4 between Denver and Los Angeles.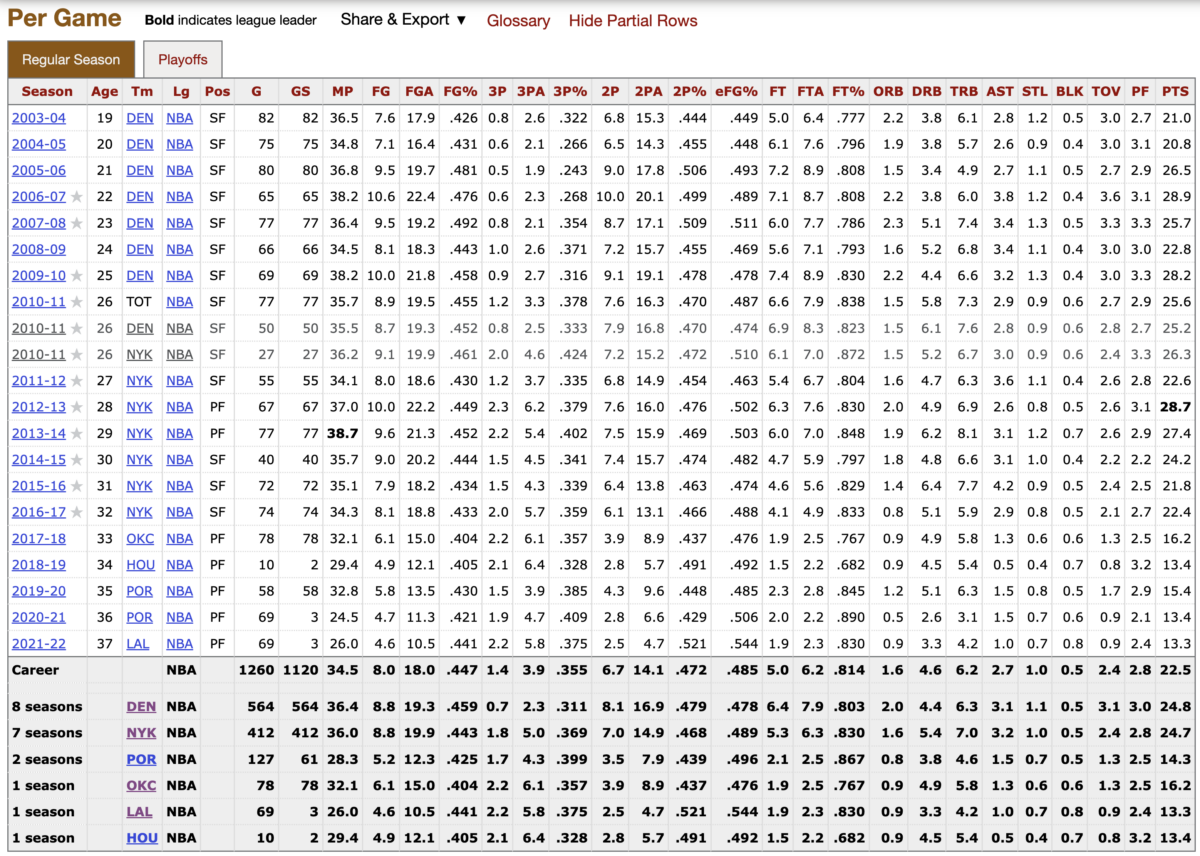 Notice Carmelo Anthony began his career with Denver, and finished with the Los Angeles Lakers. Of course, his retirement comes the day of Game 4, a potential closeout game for Denver in the Western Conference Finals over the Lakers. Can you say RITUAL?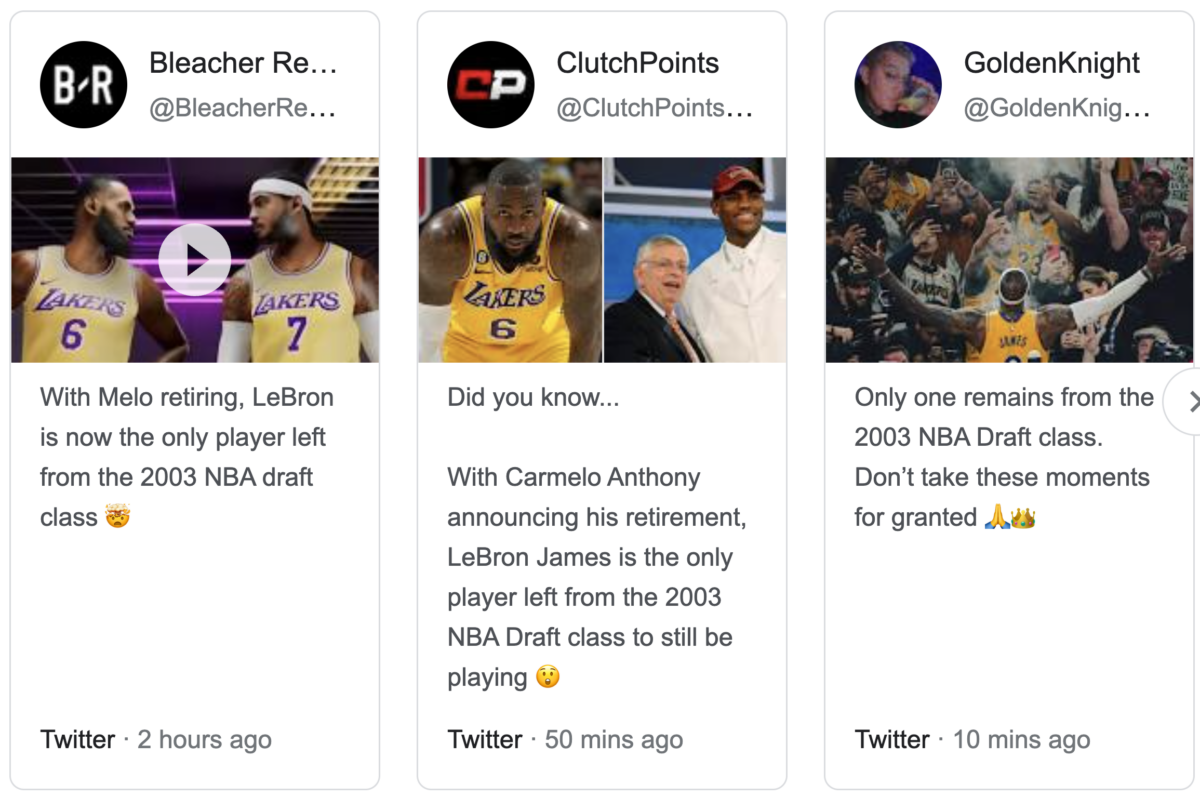 Keep in mind the retirement comes 7 days before Carmelo's 39th birthday, May 29, 2023. That is the 149th day of the year, and the Lakers became the 149th team to find themselves down 0-3 in the NBA Playoffs. Also, Melo wore #7 for a lot of his career.
As for it being just days before his 39th birthday, he is a New York native.
New York = 39
Retire = 39
Also, today is 143 days after LeBron's birthday.
Retirement = 143



FYI, LeBron is 30-16 vs. Melo all-time (46 games). It goes with LeBron being 4-6 in Finals at the moment.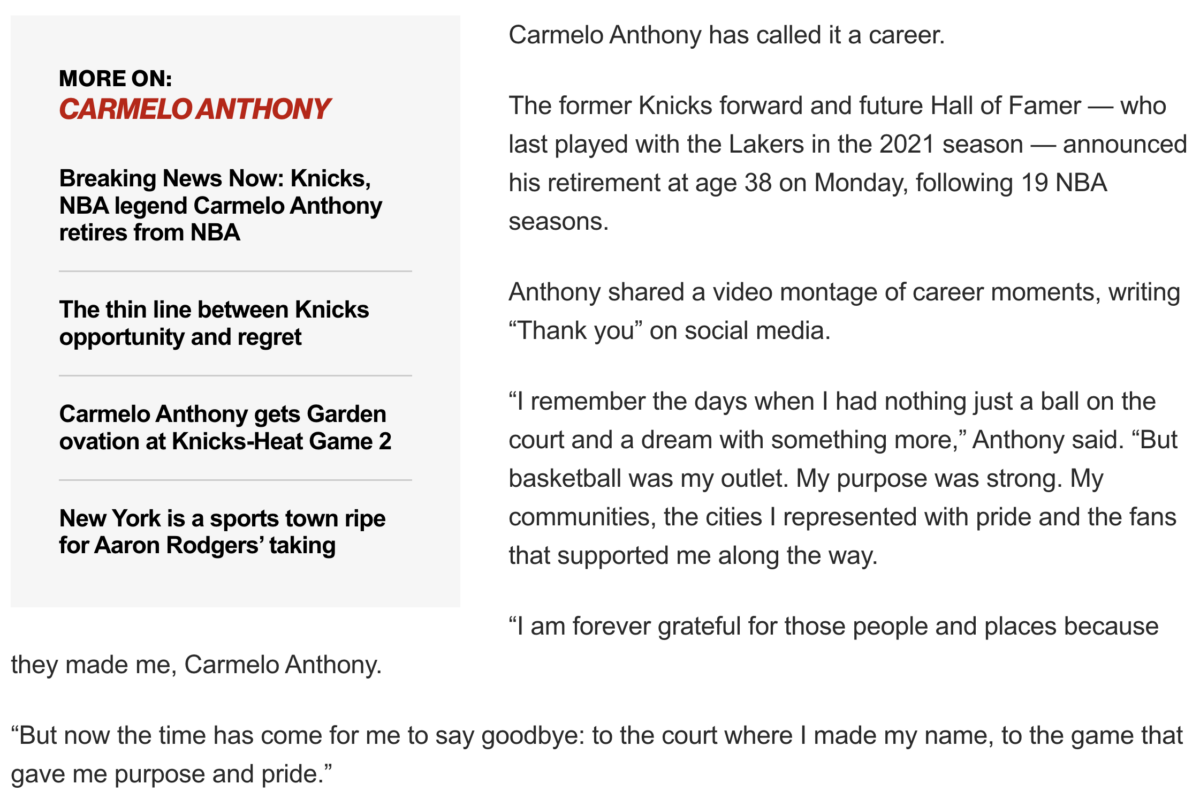 https://nypost.com/2023/05/22/carmelo-anthony-retires-after-hall-of-fame-nba-career/