CDC advisers approve Covid-19 for ages 5-11, in meeting from 11 AM to 5 PM, November 2, 2021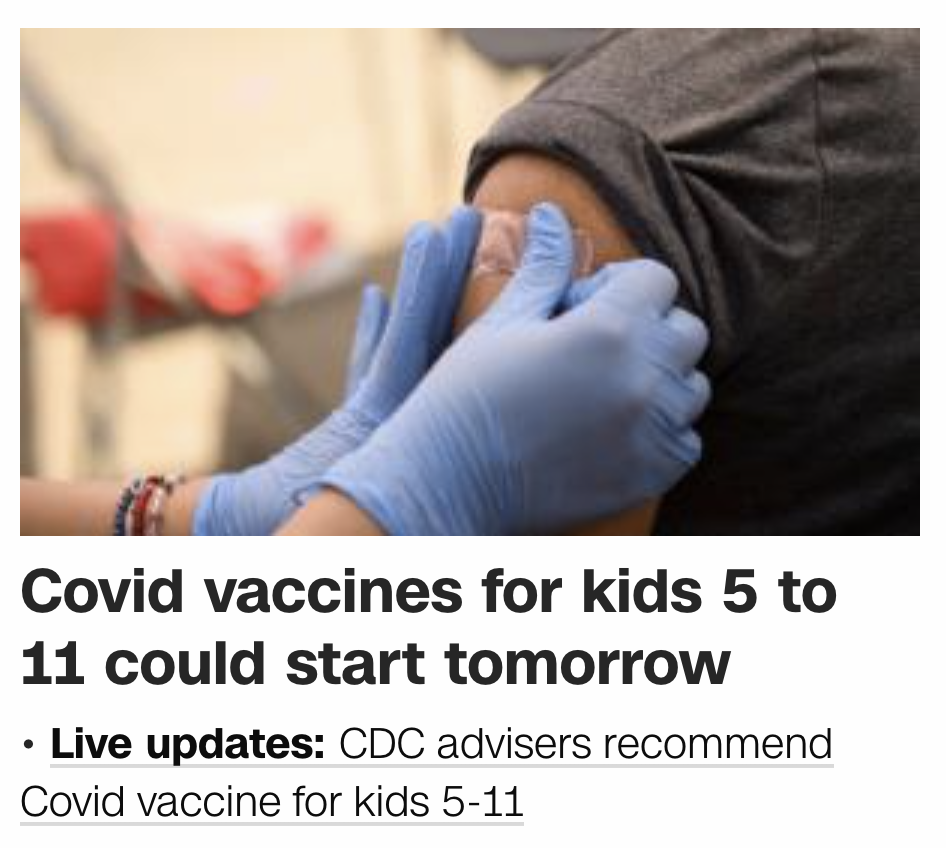 Today is November 2, tomorrow is November 3.
Coronavirus Pandemic = 113
-Declared March 11, 2020 (11/3 date)
–November 3 can be written 11/3
—113, 30th prime
—Vaccine = 30
They're also saying it could be the end of the week, which is Friday, THREE days from now, November 5, or 11/5… and notice below, the meeting time of today's vote was 11 AM to 5-PM, for the 5-11 year olds…


Again, 11 am to 5 pm… is the time of the vote for the authorization of the Covid-19 vaccine for 5-11 years of age??? Numerology?
Masonic = 115
Lucifer = 115
Go to 4:00 in this YouTube video to watch this video on Lucy and the Digital ID wallet (a new product in the vaccination mandate age). Lucy? Lucifer? All the 666s in this pandemic?
Keep in mind they're saying as soon as tomorrow, and many places by the end of the week, which is November 5, the day leaving 5-days in the year, and a date written 11/5.
-November 5 leaves 56 days in the year
–Coronavirus = 56
-Covid Vaccine = 56
-Society of Jesus = 56
-Jesuits operate in 112 countries (today is 11/2)
https://www.cnn.com/us/live-news/cdc-covid-vaccine-kids-02-11-21/index.html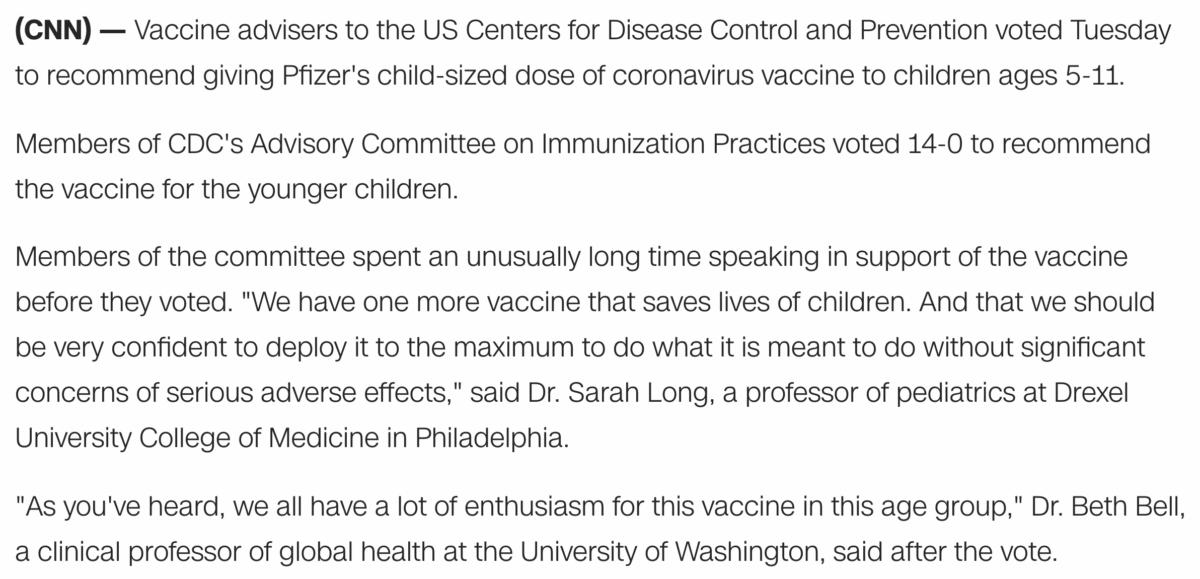 https://www.cnn.com/2021/11/02/health/covid-19-vaccine-children-acip/index.html
University of Washington, in Seattle.
Covid = 82
Pfizer = 82
Seattle = 82
Loyola = 82
-Jesuit university in Seattle
-Covid pandemic began in Seattle (first location with a case outside of China)
*Can't wait for Merck's 82 Covid pills (take a look at them)
Notice the vote was 14-0.
Washington = 140
Remember when Pete Carroll got his 140th all-time win with the Seattle Seahawks, November 11, vs. the 49ers, on primetime, on Washington's birthday? I do. He got his 130th regular season win as well, and Washington = 130 / 140.