CDC and FDA recommend pause on Johnson & Johnson vaccine after "6" reported severe blood clot cases, April 13, 2021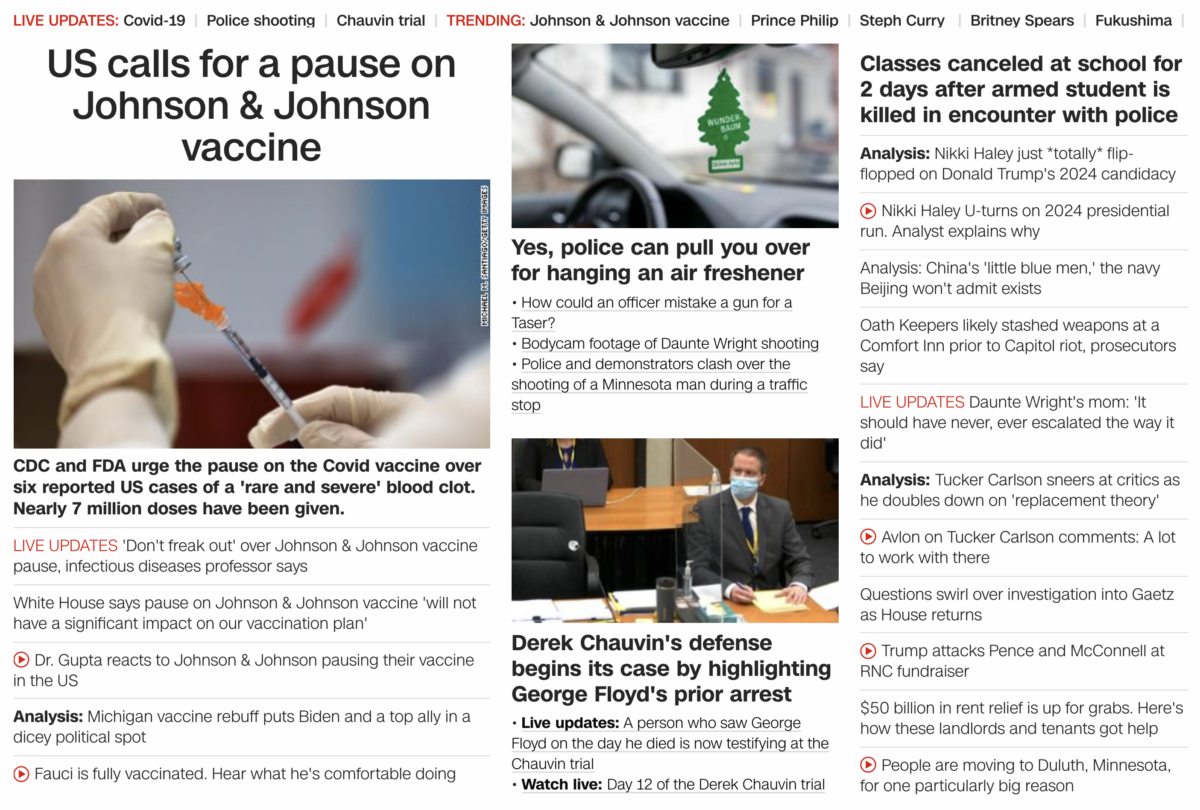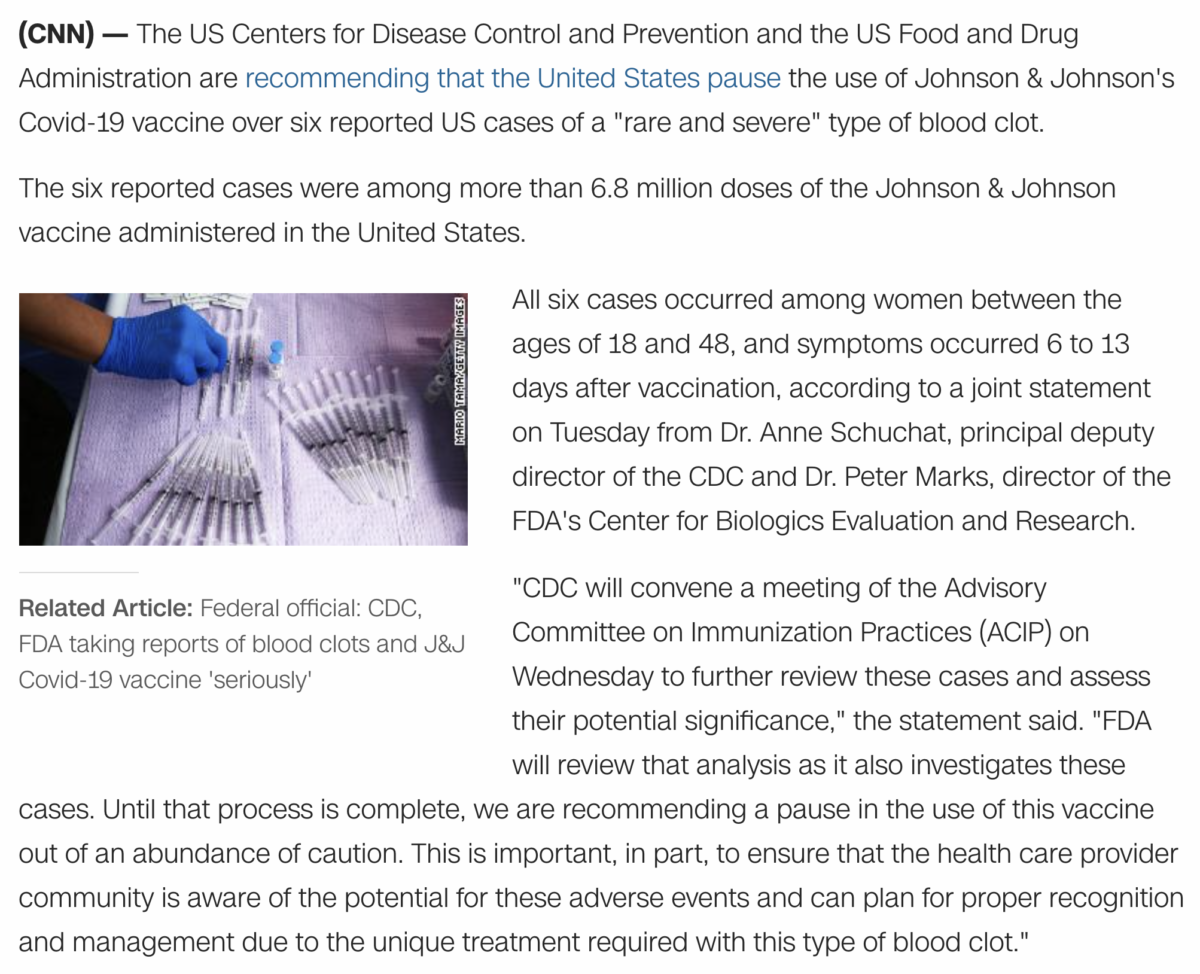 https://www.cnn.com/2021/04/13/health/johnson-vaccine-pause-cdc-fda/index.html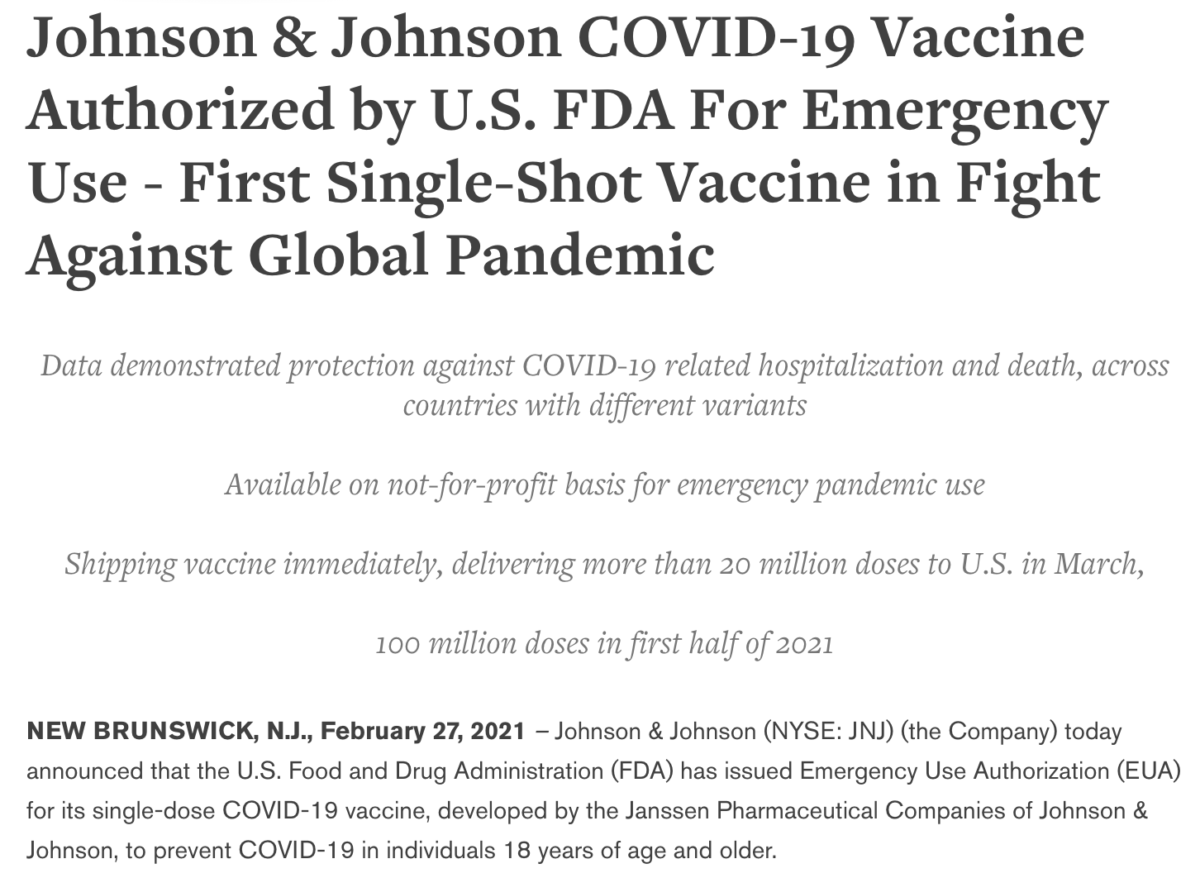 https://www.jnj.com/johnson-johnson-covid-19-vaccine-authorized-by-u-s-fda-for-emergency-usefirst-single-shot-vaccine-in-fight-against-global-pandemic
The Johnson and Johnson Vaccine was approved February 27, 2021, and now it is being recommended it is paused on April 13, 2021, the 46th day of being in use.


And recall, the Johnson & Johnson vaccine was approved on the 353rd day of the pandemic, the 71st prime number. And notice how 'Catholic' and 'blood clot' overlap. Again, it is the Jesuit Order, who serve the Catholic Church, behind every inch of the agenda.

Today April 13 is the 103rd day of the year, and can be written 13/4, like 134.

The Jesuits = 134
Read more about the February 27, 2021 Johnson & Johnson FDA approval by the numbers here.