CDC unleashes new wave of fear with Marburg virus, Thursday, April 6, 2023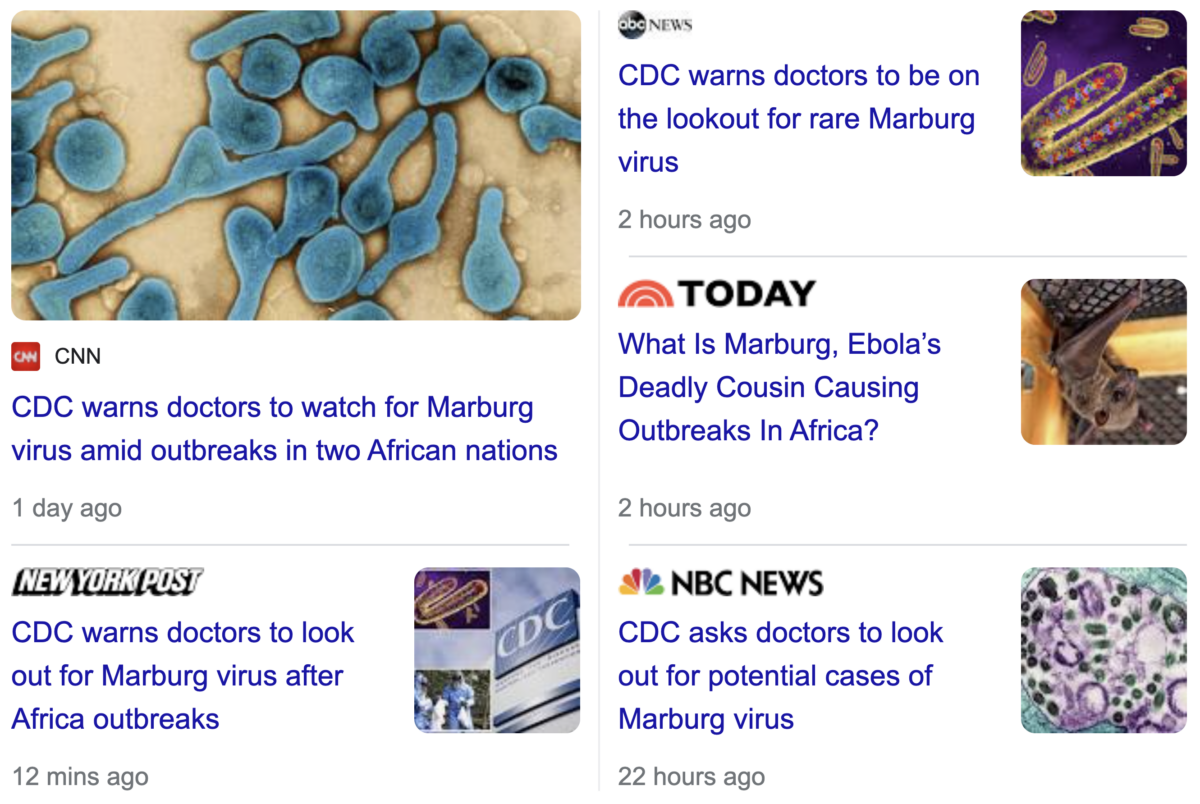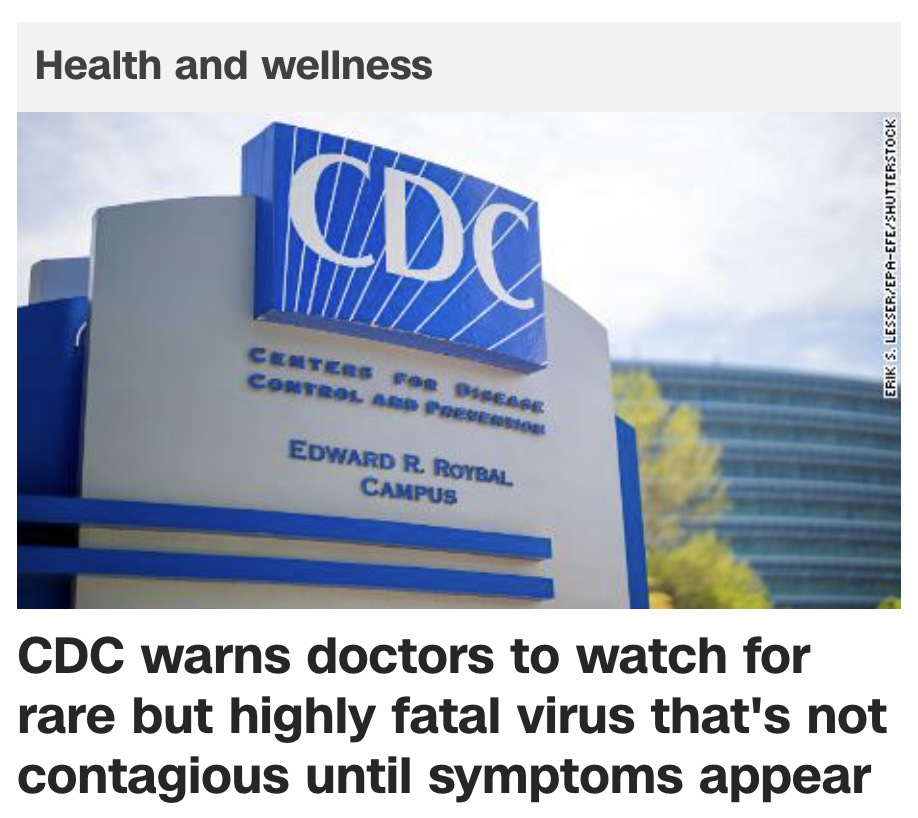 Notice that this news broke from the CDC on Thursday, April 6, the "35 & 46 day."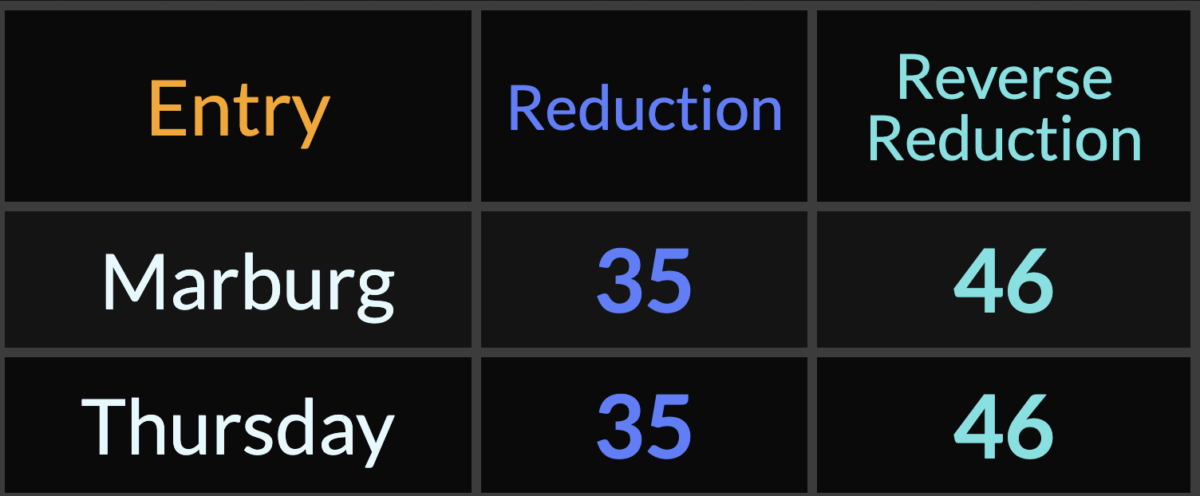 And notice where 'virus' and 'Ebola' fit in.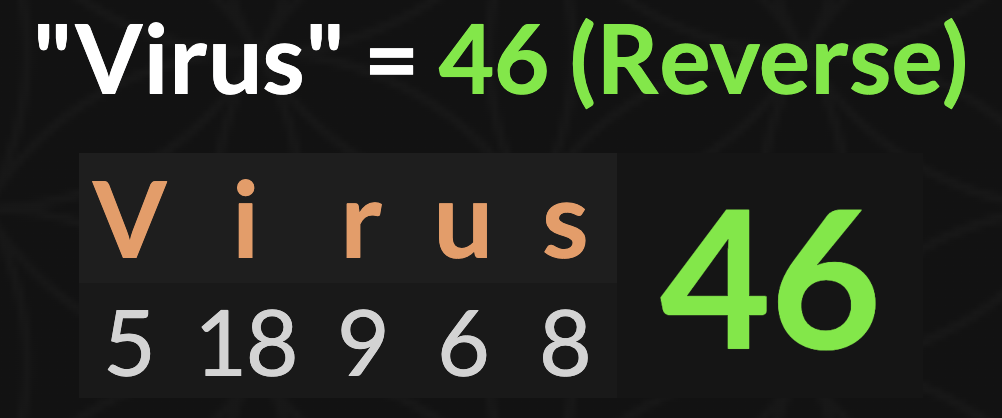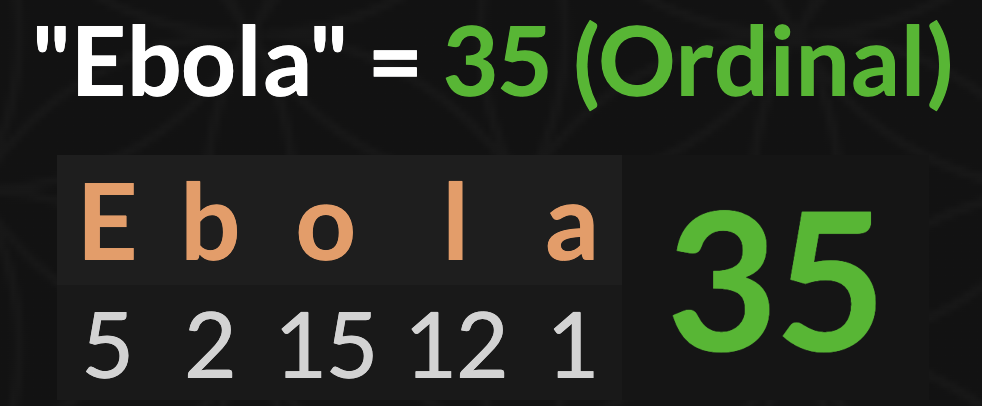 https://www.cnn.com/2023/04/06/health/cdc-alert-marburg/index.html
Furthermore, here is Equatorial Guinea.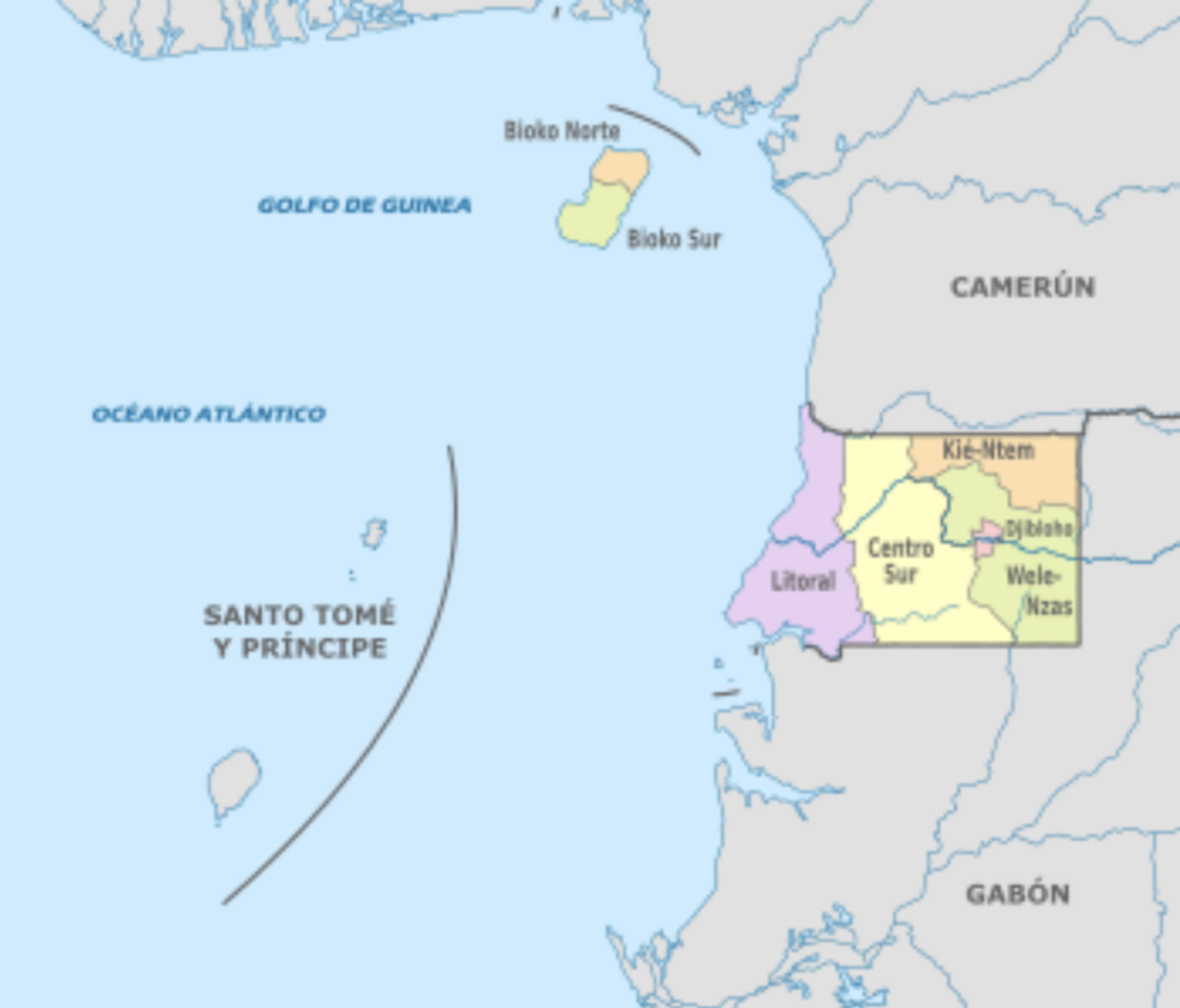 And here is Tanzania, in a completely difference place in Africa.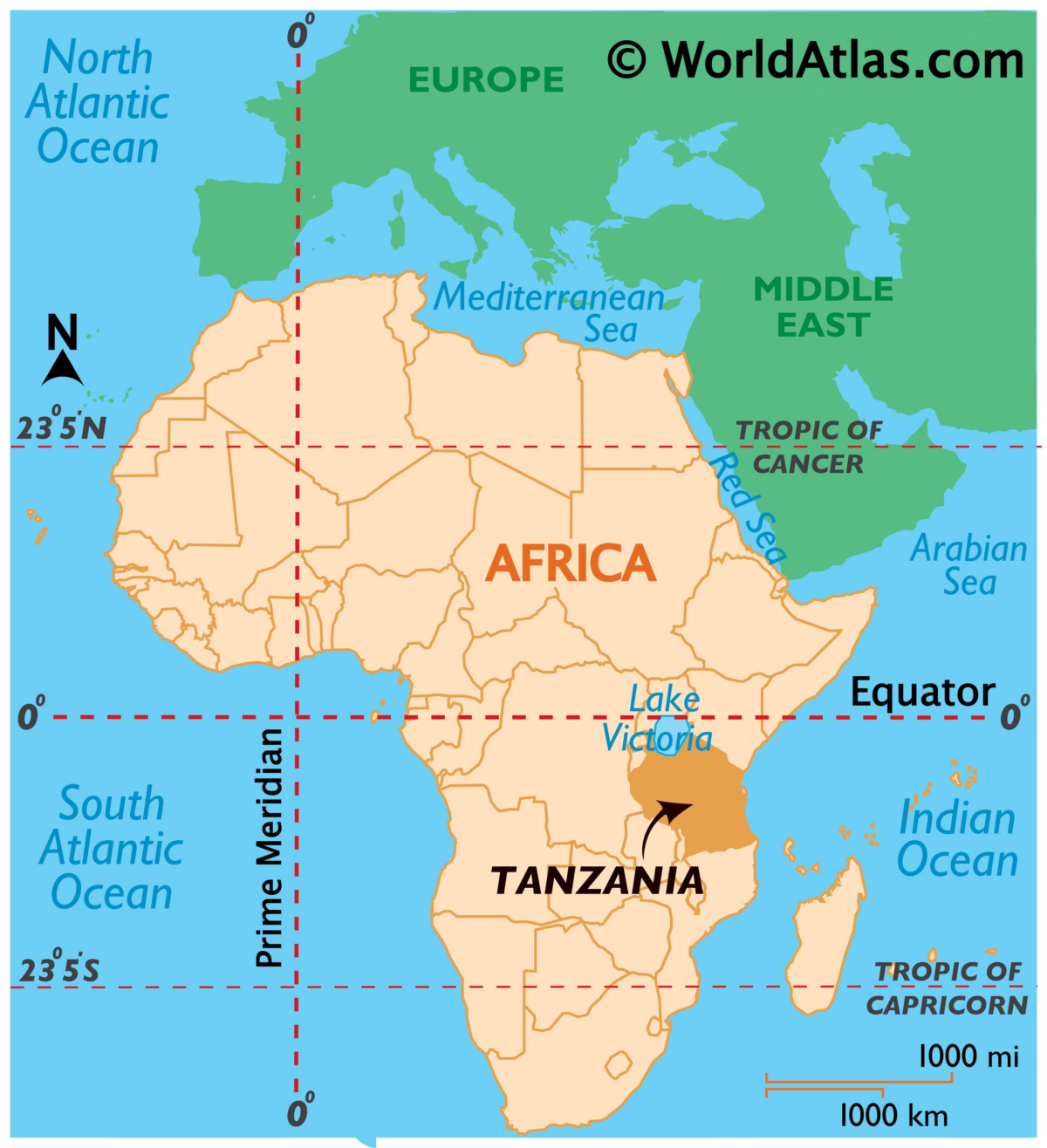 So why aren't there cases between the two nations?
And for another familiar pattern, Marburg Virus was discovered in 1967, 56 years ago. Think aof all the "56" we saw recently with Coronavirus.