Cedric Ceballos in ICU for Covid-19, September 7, 2021




They had to mention his 57% for the field, on the 57 date numerology.

This news comes on his 37th day of his age.
Virus = 37
Los Angeles = 37
He finished his career with LA in '97, and today is 9/7.
It is also 7/9.
LeBron Raymone James = 79
Society of Jesus = 79
Today is 251 days after LeBron's birthday.
251, 54th prime
Jesuit Order = 54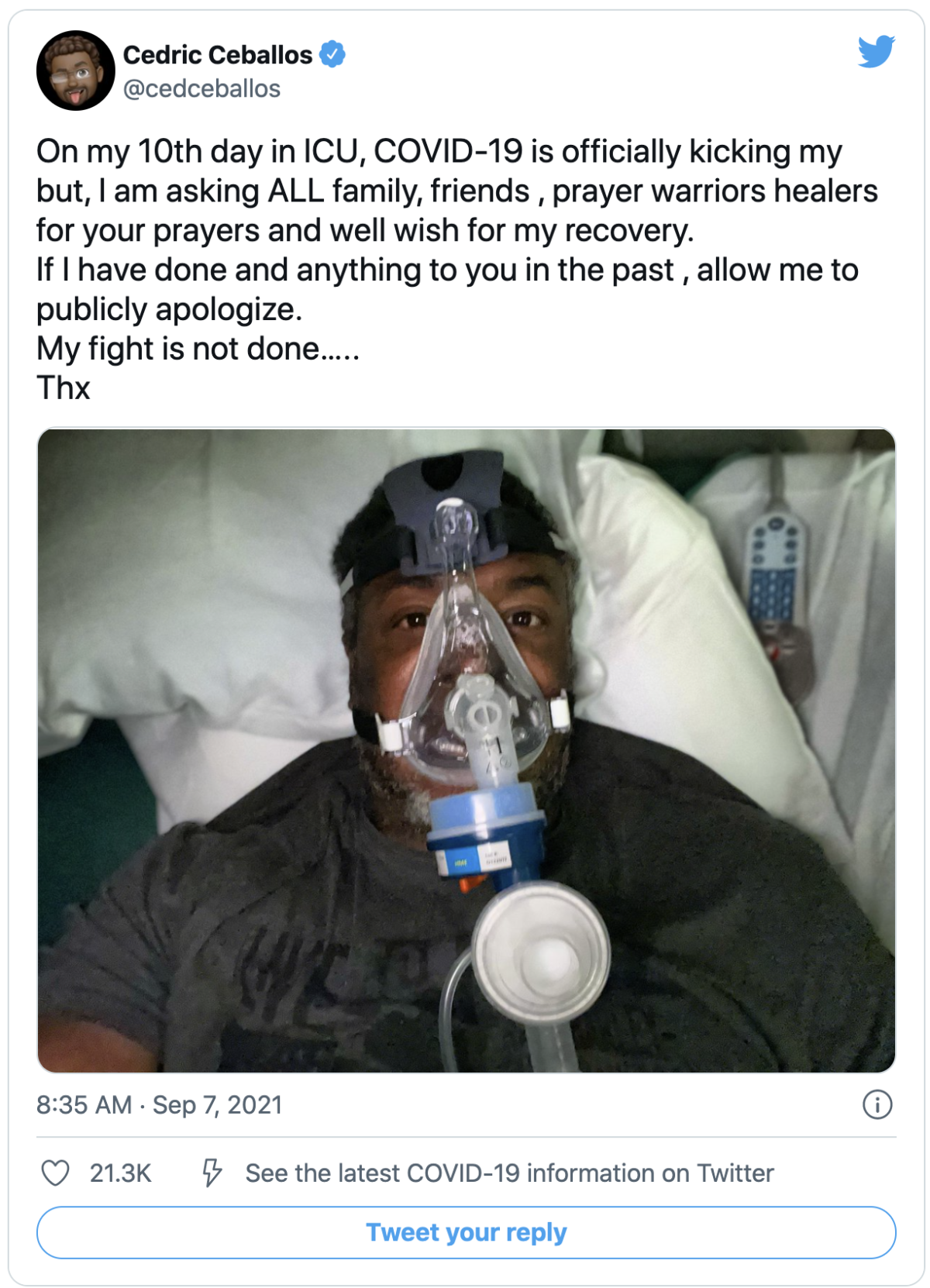 https://nypost.com/2021/09/07/ex-nba-all-star-cedric-ceballos-battling-covid-19-in-icu/