Celtics & Suns, Super Bowl 57 to May 11, 2023 (where the Russell Trust Association fits in & a Kobe Bryant revelation)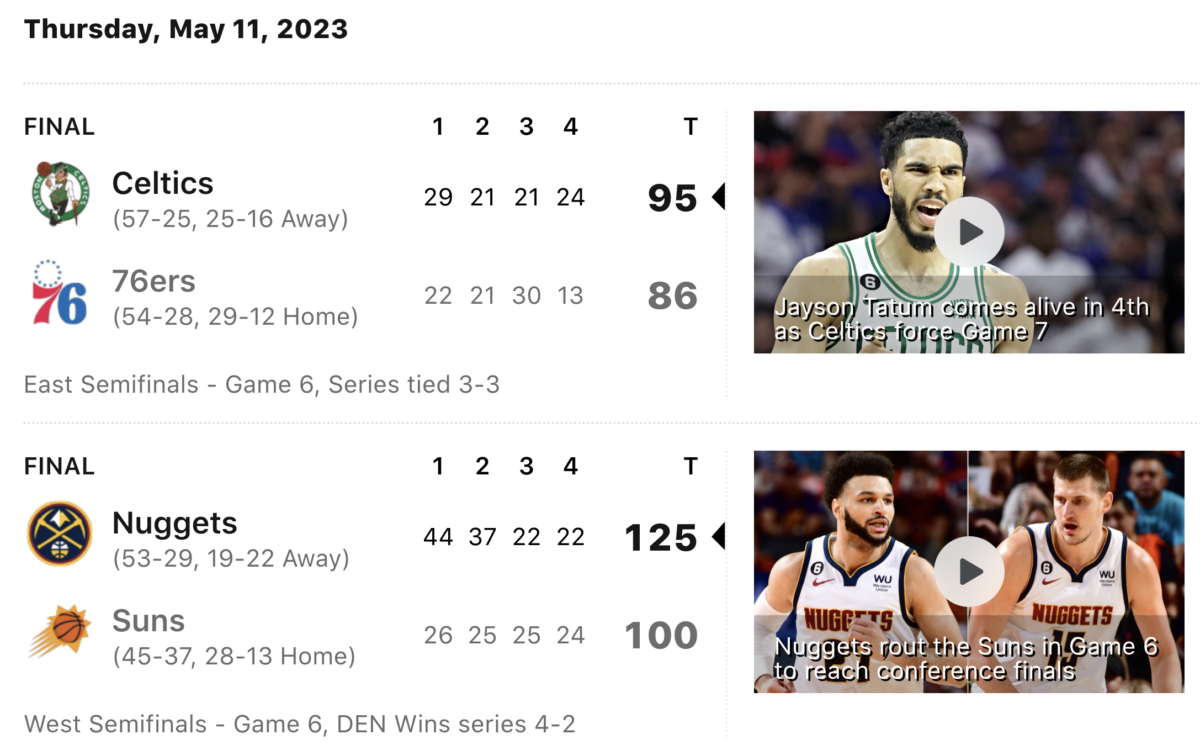 On the 131st day of the year, the Celtics won to force Game 7 with the Philadelphia 76ers, in the 76th NBA anniversary season. Also, the Suns lost, and funny enough, the Suns lost to the Celtics in the '76 Finals. It circles back with Philadelphia losing in the recent Super Bowl, and Boston beating Philadelphia on the 131st day of the year.
Super Bowl = 131
The Nuggets became the first NBA Playoff team to advance to the Conference Championship.
Championship = 131 (on the 131st day, May 11, 2023)
Recall, the day of Super Bowl 57, in Arizona (where the Suns are), the Celtics beat Memphis, getting their 41st win of the season, in their 57th game. And then the Celtics were the only NBA team to finish the regular season with 57 wins. Then they played the Hawks who were 41-41 in the regular season, and who play in a building named State Farm, just like the building the Super Bowl was played in. Keep in mind LA went through Memphis in the first round of the Playoffs.
*Super Bowl = 41
–Kobe Bryant = 41
-Dead at 41 the weekend before the Super Bowl
—Kobe Bean Bryant = 54
–Dead the week before Super Bowl 54
-Dead in LA *LA = 41
-Dead on the Pope's 41st day of his age
And just like there were only two games in the NBA on the 131st day, there were also just two games in the NBA the day Super Bowl 57.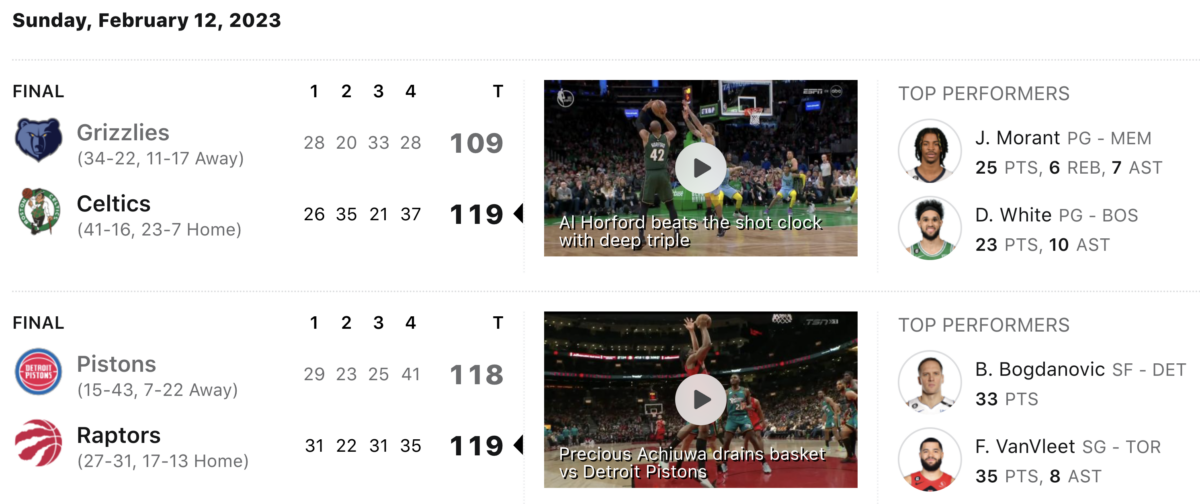 Keep in mind Skull and Bones equates to 41, and the Celtics did a ritual with Skull and Bones and the Russell Trust Association, no doubt in tribute to Bill Russell, #6, as the Celtics won Game 6.
Skull and Bones = 41
Keep in mind Boston is very Catholic, like Skull and Bones.
And notice, Jayson Tatum came into Game 6 with 329 wins in his NBA career.

And his co-star, Jaylen Brown, had his school go 3-29 this year, like 329. They are the Cal Bears, who have a relationship with Yale Skull and Bones through William Russell, aka Bill Russell, but not the one for the Celtics, or San Francisco, nearby Cal, like the Warriors, who beat the Celtics last year.


Russell Trust Association = 329 & 157
Kobe Bryant = 157 & 41
-Kobe dead at 41, on his 157th day of his age
-Kobe dead on the Pope's 41st day of his age
-Kobe dead while traveling from Catholic mass
-Skull and Bones has Catholic roots (Knights Templar)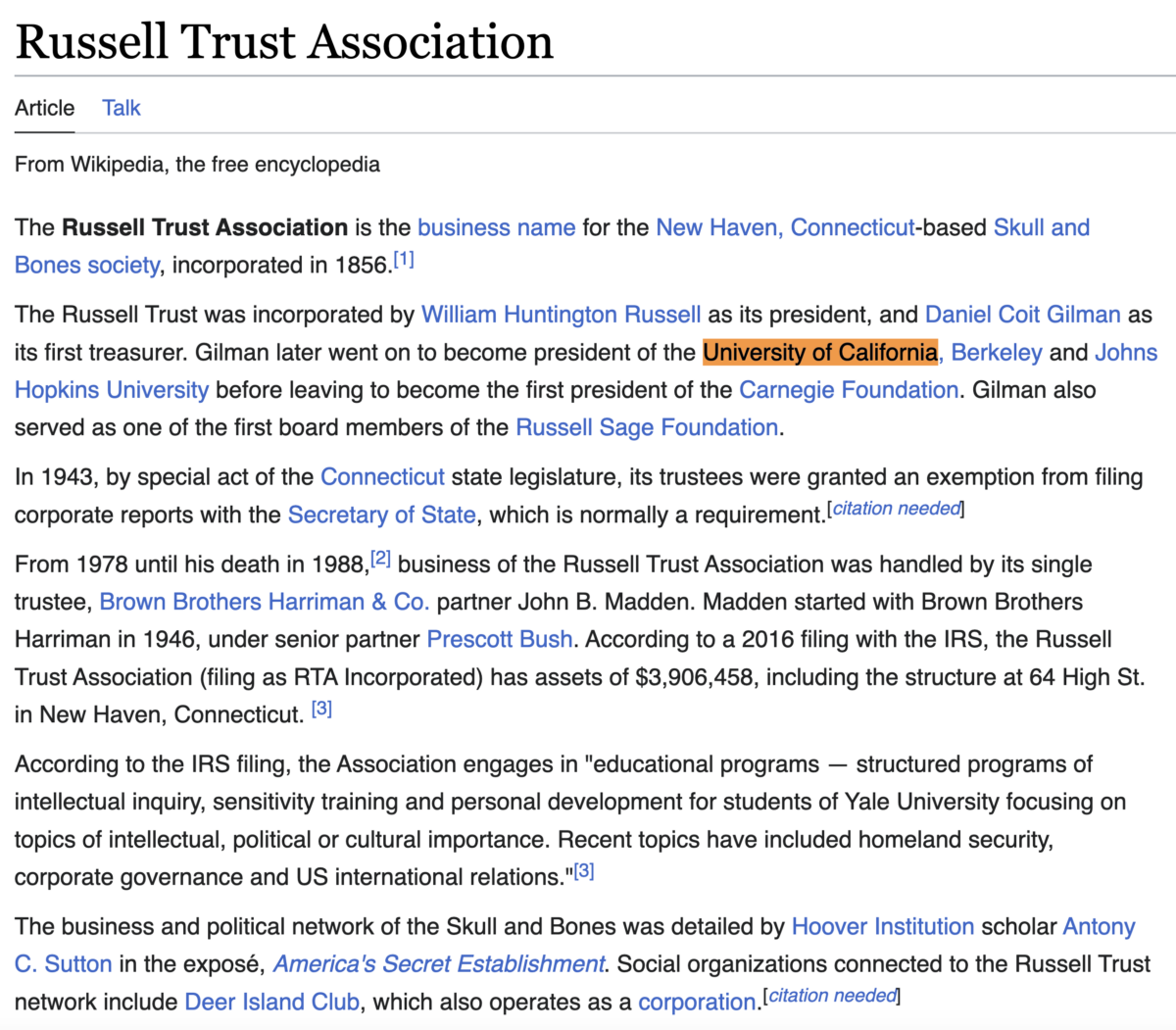 *Jaylen Brown went to University of California