Chadwick Boseman wins best actor & Andra Day wins best actress at the 78th Golden Globes, February 28, 2021

The top acting honors, female and male, went to darker complected people on the 59th day of the year, with Andra Day winning best actress playing the part of Billie Holiday, who died in '59, and 'Chadwick Boseman', Mr. 59, winning best actor.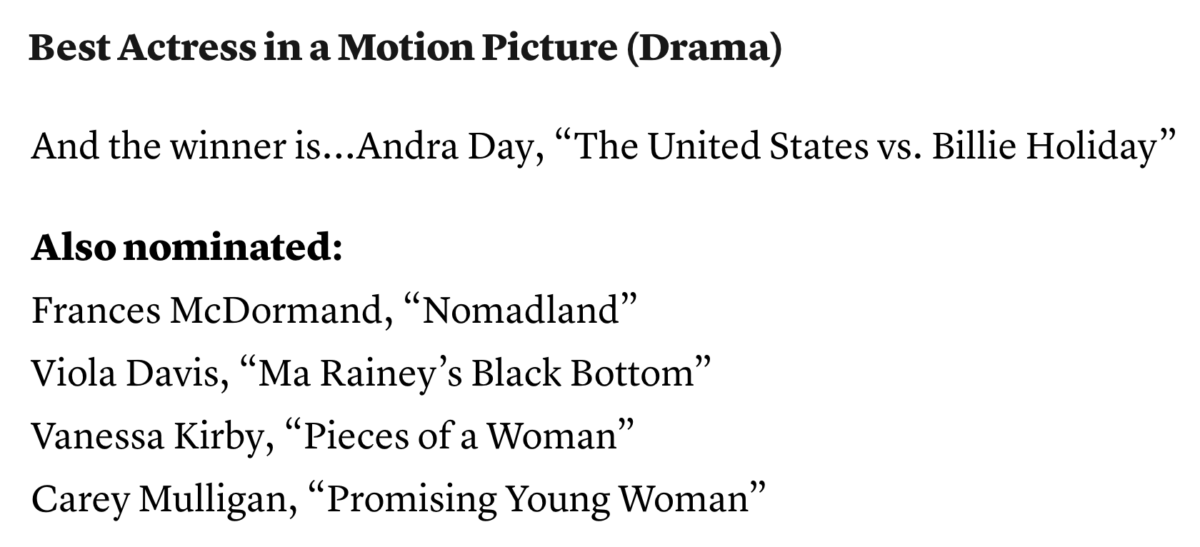 She won it for the role of Billie Day on February 28, or 2/28, like 228.

Andra Day won it 60 days after her 36th birthday, on February 28, 2021, the 59th day of the year.

Slave = 59 *Negro = 59 *Blues = 59
Nigger = 60 / 42 *February = 42
Her birthday is the lone '42' date in the year. 12+30 = 42
She was born in '84. *Jesuit = 42 / 84
She was born on a 145 date. 12+30+19+84 = 145 *Catholic = 145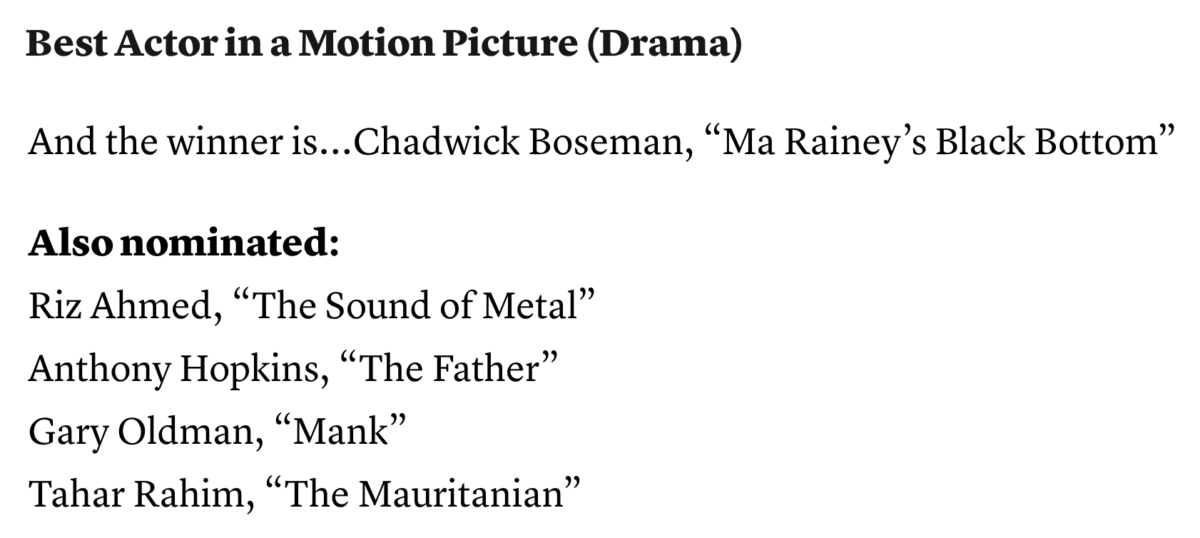 https://www.cnbc.com/2021/02/28/golden-globes-live-updates-award-winners.html
And Chadwick Boseman won on the 59th day of the year.

This factors in with how Billie Holiday died in '59, on July 17, or 17/7.

Another black winner was Denzel Washington who won it for Training Day.

And another was Forest Whitaker, who is 59 right now.

And the other was Sidney, who drove a '59 Plymouth in his award winning film.

Anyhow, Boseman became the fourth black actor to win the award, and he is the only that is dead at this time, despite being the youngest. Keep in mind the number 4 is associated with death. As for the three others, the oldest is getting up there…
Sidney Poitier (February 20, 1927 -)
Denzel Washington (December 28, 1954 – )
Forest Whitaker (July 15, 1961 – )
And notice how Sidney Poitier equates to 78, similar to how these were the 78th Grammy Awards.

He just turned 94 years old on February 20. The film he won the top honors for runs 94 minutes in length, and it was released on a date with 94 numerology.

7/5/1963 = 7+5+19+63 = 94
Next year will be the 79th and Denzel will turn 67 on December 28, 2021.

Again, he won the award for Training Day, which also sums to 67.

We know what 67 has to do with suspicious deaths.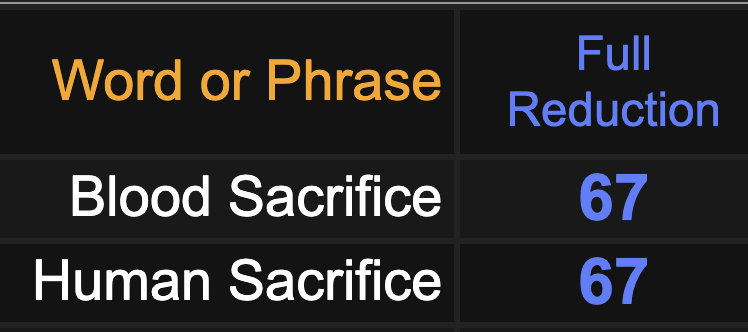 For one last point, Billie Holiday was born on April 7, and died on July 17, 1959, the 102nd day of her age.