Charlie Hebdo cover depicts Queen Elizabeth on Meghan Markle's neck, March 9, 2021, day of Derek Chauvin-George Floyd murder trial beginning


'Charlie Hebdo' has the 63 connection, like 'Meghan Markle', 'Prince Harry' and 'racism'.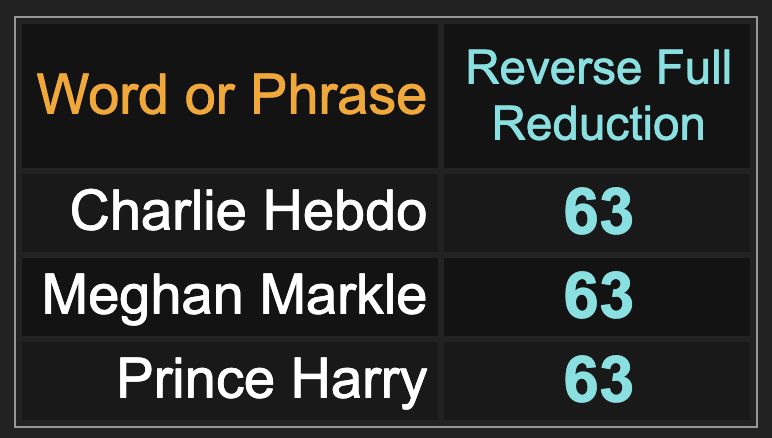 Paris = 63 (Where the magazine is published from)
Charlie = 56 *Royal Family = 56 *Society of Jesus = 56 (Established in Paris, France)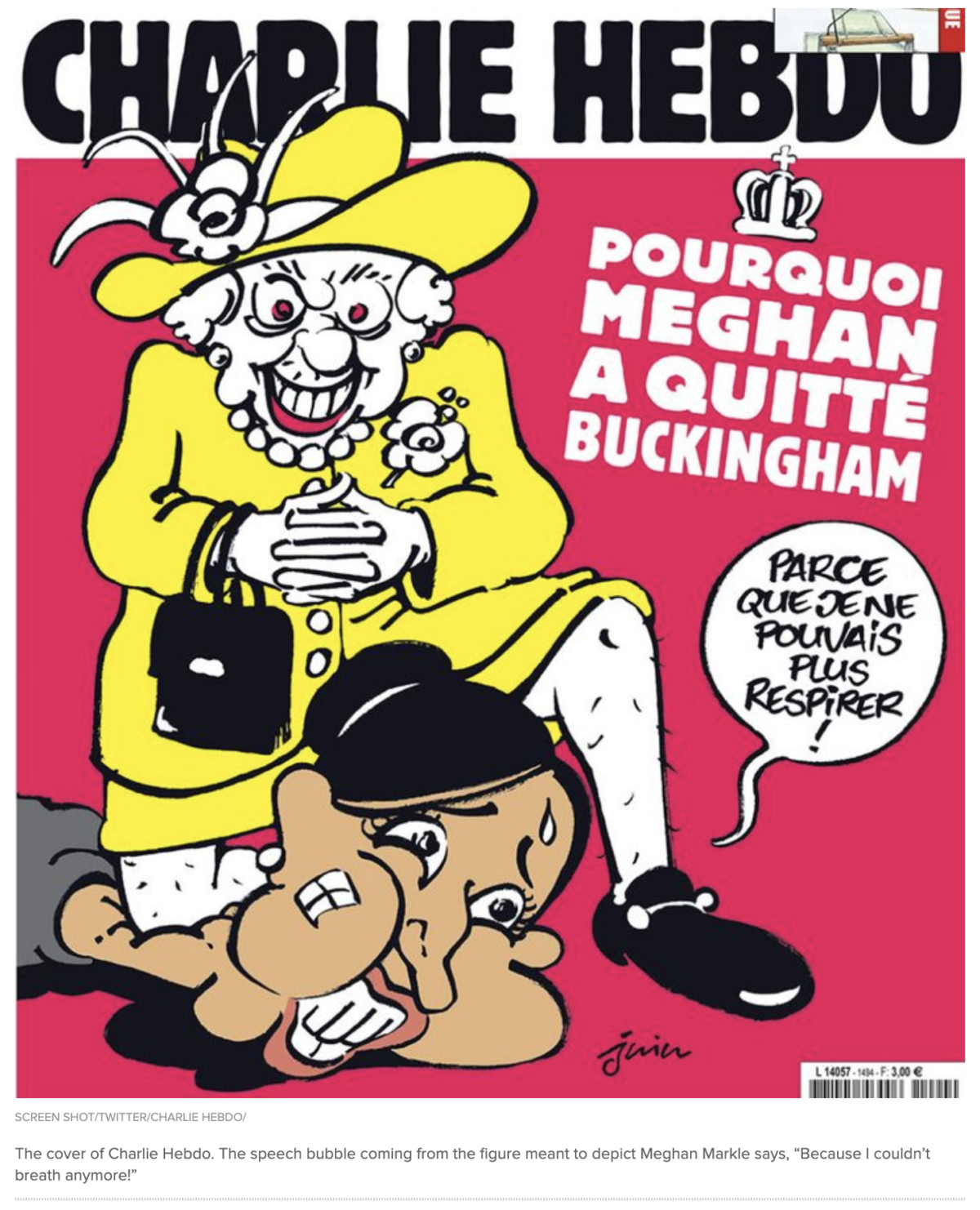 Per CNN, the translation of the speech bubble is, "Because I couldn't breath anymore." Notice that phrase equates to 119, like 'George Floyd', who had his murder trial begin on this same date, March 9, 2021. Read more about that here.


Notice, this cover debuted March 9, 2021, 322 days after Queen Elizabeth's 94th birthday.


*Think of George W. Bush, the Skull and Bones member, dying at age 94.
Also, notice that it was 46 weeks after her birthday, reminding us that George Floyd was 46 years old at his time of death.
Furthermore, the story came 31 weeks after Meghan Markle's 39th birthday, August 4, 2020.
31, 11th prime *Black = 11

She's 39 and the story released on March 9, a date that can be written 3/9.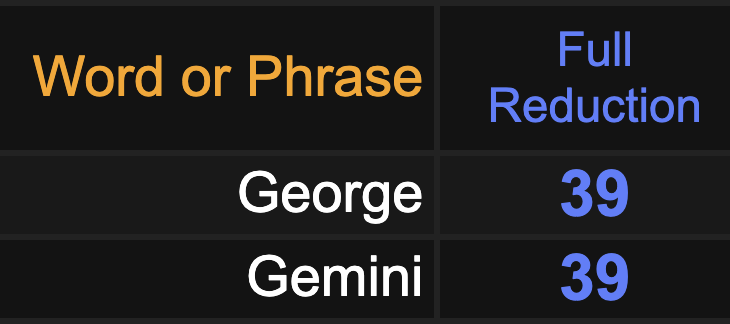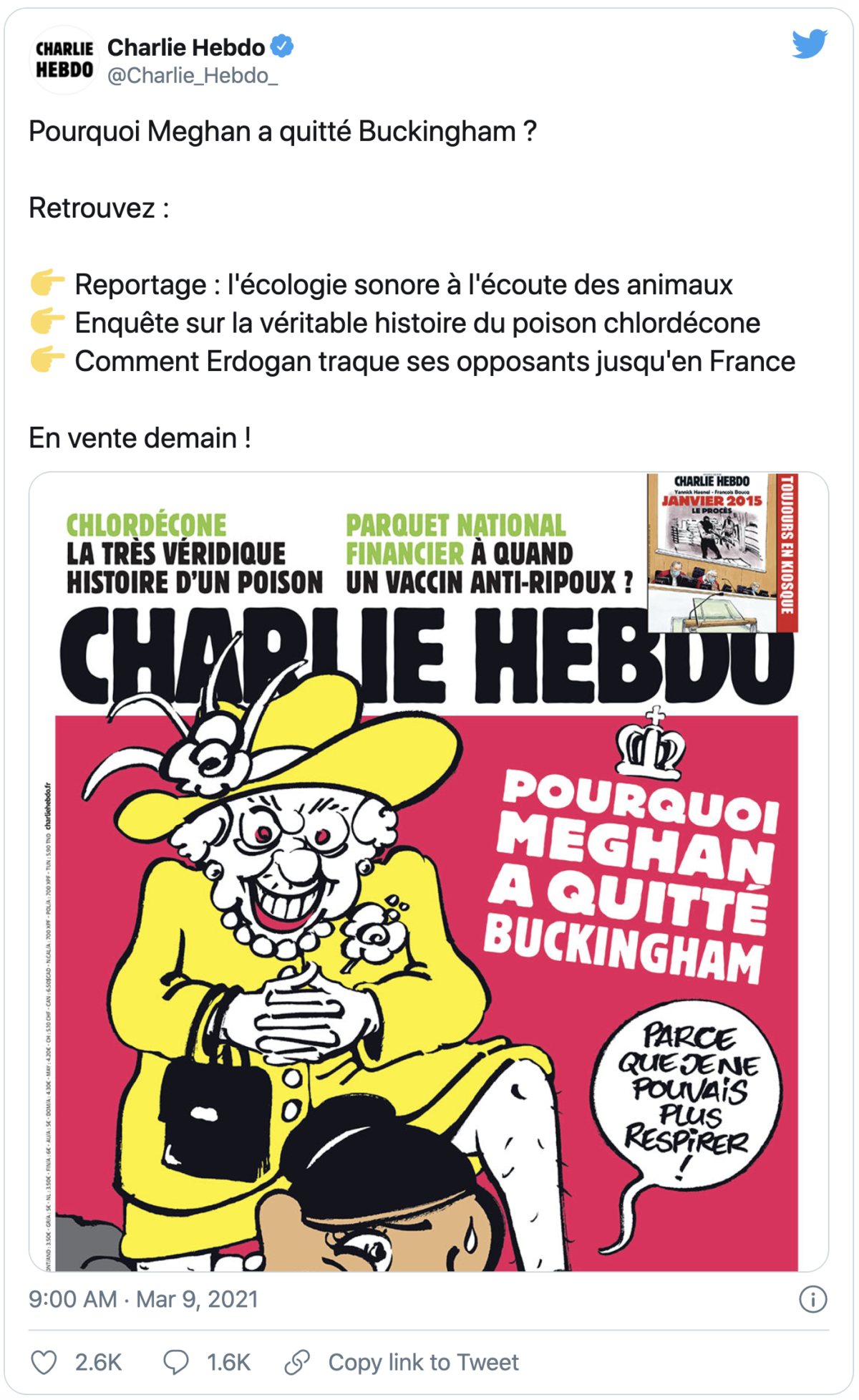 https://www.huffpost.com/entry/charlier-hebdo-queen-meghan-markle-i-cant-breathe_n_604e822dc5b65bed87db8739