Chet Holmgren, top high school basketball recruit, commits to Gonzaga, April 19, 2021

Notice, he has committed to Gonzaga on April 19, 2021, the date in history that Ignatius of Loyola became the first Superior General of the Jesuits. Furthermore, he has committed 353 days after his 18th birthday.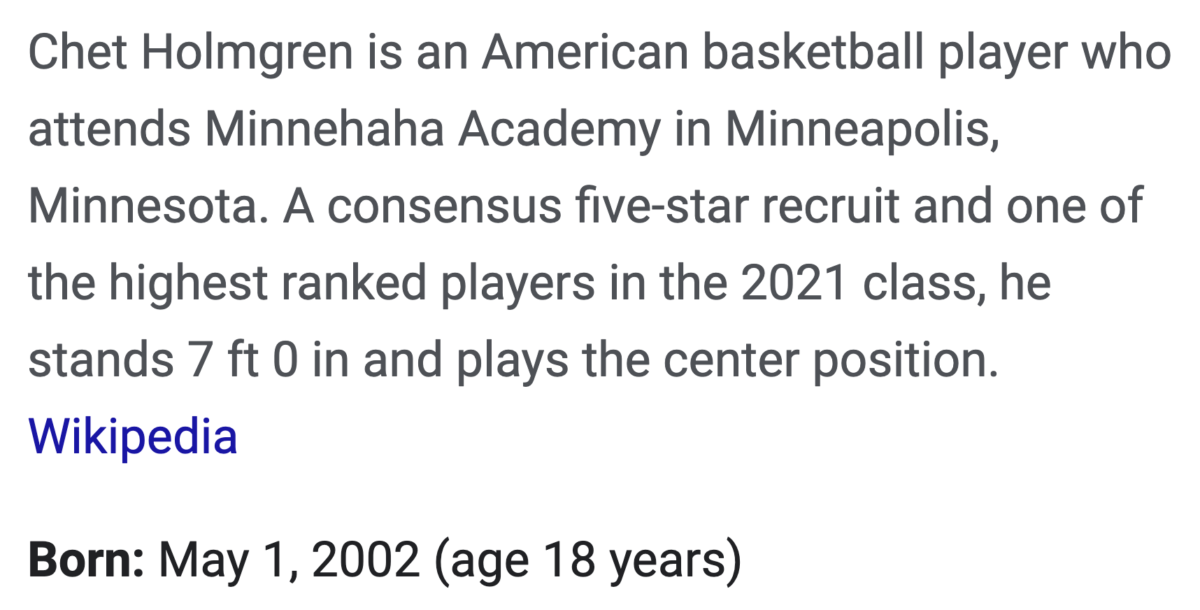 353, 71st prime
Gonzaga = 71
Catholic = 71
Gonzaga Bulldogs = 71
Baylor Bears = 71 (Who Gonzaga just lost too in March Madness)
March Madness = 71
The date of his commitment also has 64 date numerology.
4/19/2021 = 4+19+20+21 = 64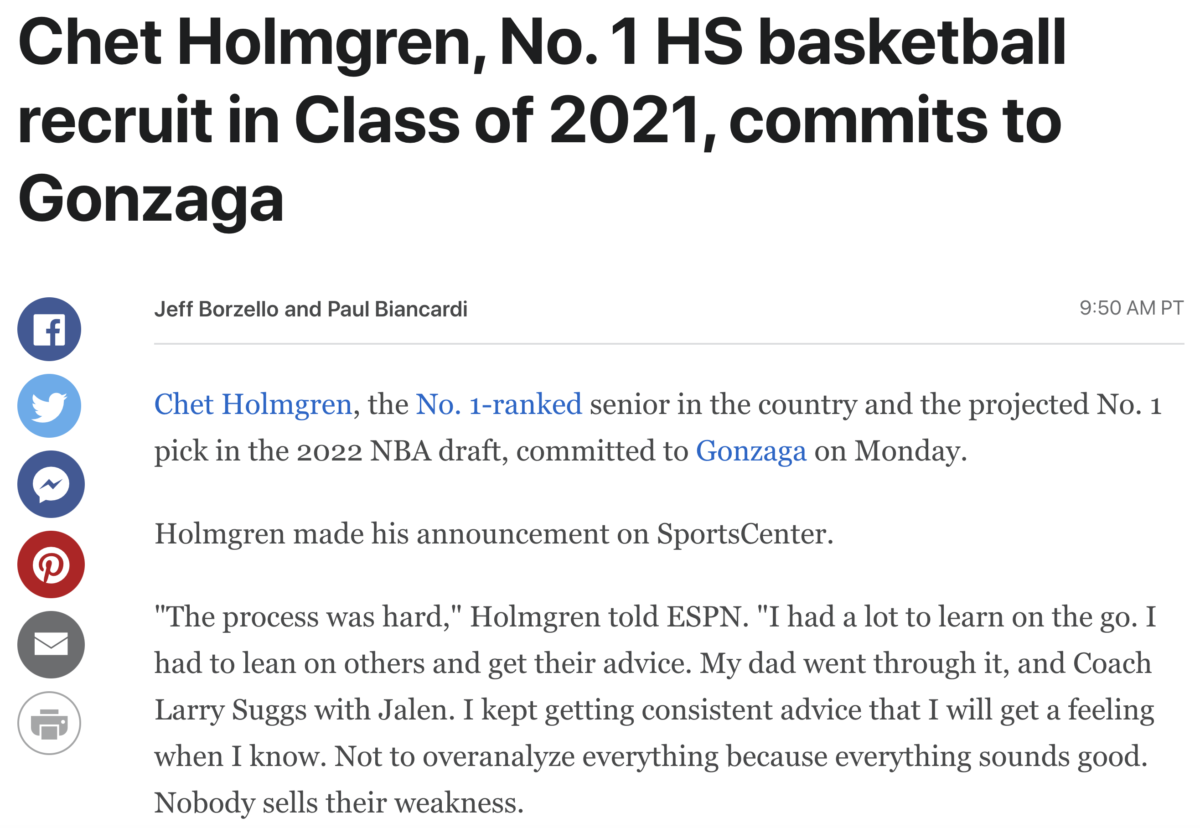 https://www.espn.com/mens-college-basketball/story/_/id/31289665/chet-holmgren-no-1-hs-recruit-class-2021-commits-gonzaga