Chiefs reporter Terez Paylor dies at 37, February 9, 2021, two days after Super Bowl 55
This man is no doubt a Super Bowl 55 ritual…

As for him being dead at 37, notice how his name sums to 62, the 'Buccaneers' numbers.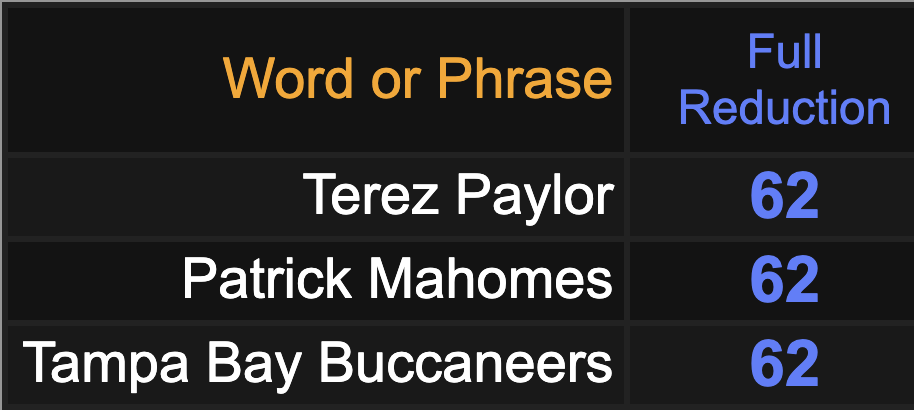 Read about WrestleMania 37 being 62 days after Super Bowl 55.
Read about Super Bowl 55 coming 62 days after the Tampa Mayor's birthday.
And don't forget the Bucs won Super Bowl 37.
https://www.si.com/media/2021/02/09/terez-paylor-yahoo-sports-writer-dies-37
For one more, the Chiefs fell to 13-6 with Carl Cheffers on the field. Notice how his name also equates to 136.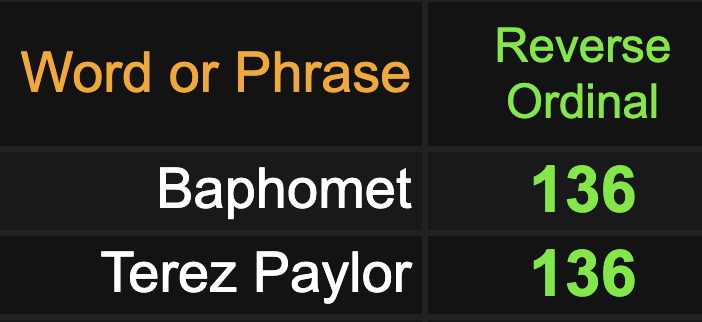 136, 16th triangular number
And don't forget how 'GOAT' connects to 16.