Chris Daughtry's daughter's death ruled a suicide on January 20, 2022 (she died on Arturo Sosa's 73rd birthday)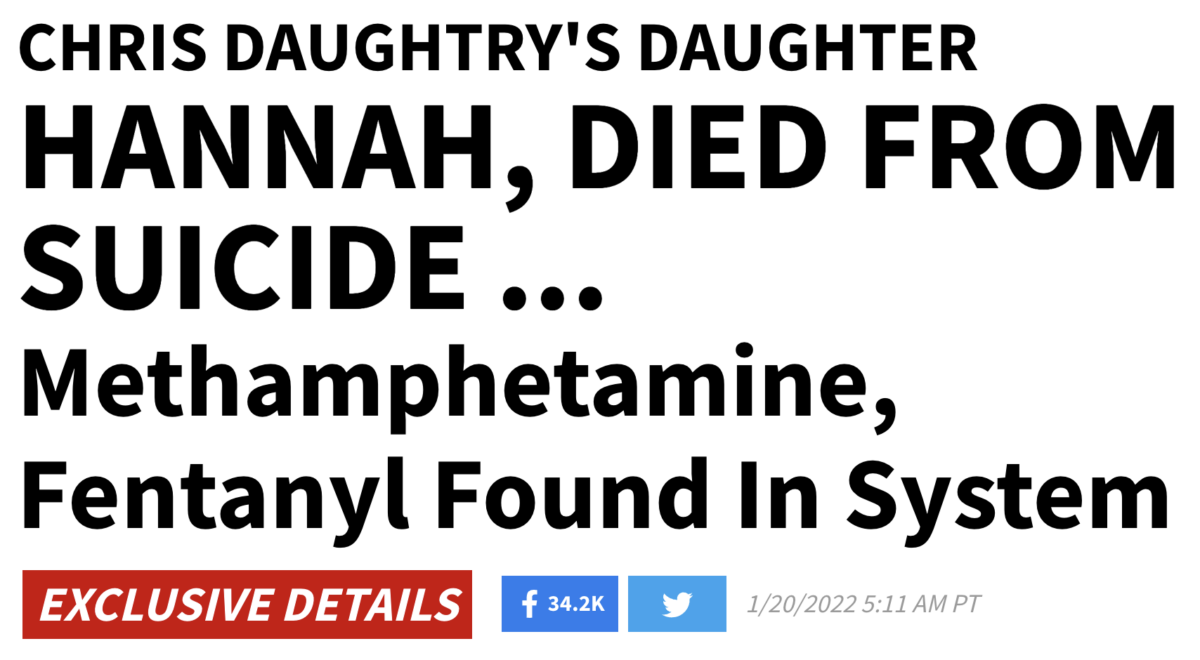 This news broke on January 20, or 20/1, like 201.
The Jesuit Order = 201
Order of Illuminati = 201
-Society of Jesus = 56
-Hannah Price = 56
-Died 56-days after the release of her dad's album
-Died on November 2021's kill date
His daughter died on the Superior General's birthday, November 12, 2022.
-Chris Daughtry = 73
-Ritual Sacrifice = 73
-Sacrifice = 73
-Arturo Sosa's 73rd birthday
This news broke on Arturo Sosa's 70th day of his age, the leader of The Jesuit Order.




This news comes 25-days after her dad's birthday, and she died at age 25.
97, 25th prime
Hannah Price = 97
Fentanyl = 97
Death = 97 / 25

You could also say it was the 26th day of his age, and his birthday is the 26th.
Hannah = 26

https://www.tmz.com/2022/01/19/chris-daughtry-daughter-suicide-hanging-hannah-price-dead/
Daughtry is also connected to the Jesuit controlled RCA records.