Chris Rock says he has Covid-19 and you should get the vaccine, Sunday, September 19, 2021


Guess how old Chris Rock is!
And not only is he 56, but this news comes 142 days from his upcoming 57th birthday…



This news also comes 224 days after his birthday.
The Society of Jesus = 224
Society of Jesus = 56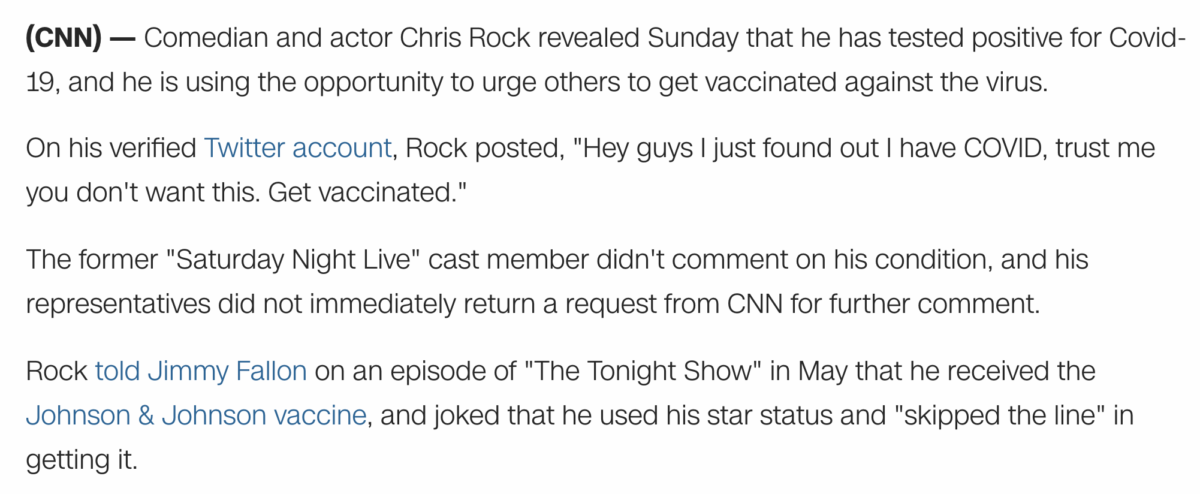 Get vaccinated? In a ritual synced with his 57th birthday?

Bill Gates = 57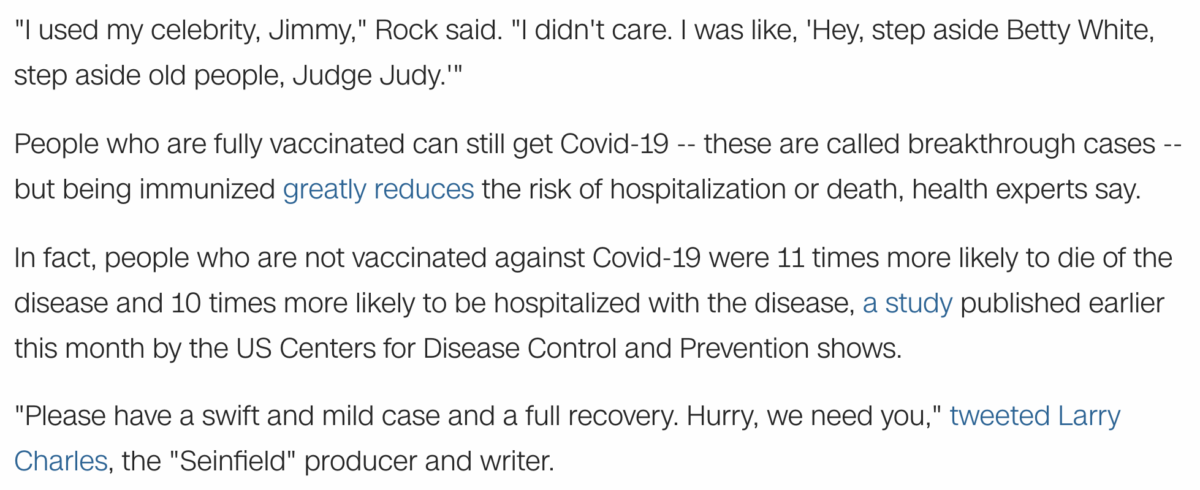 https://www.cnn.com/2021/09/19/entertainment/chris-rock-covid-positive/index.html