Chuck Connors, his marriage to Kamala Devi & the birth of Kamala Devi Harris a year later (in light of Uvalde and the Converse)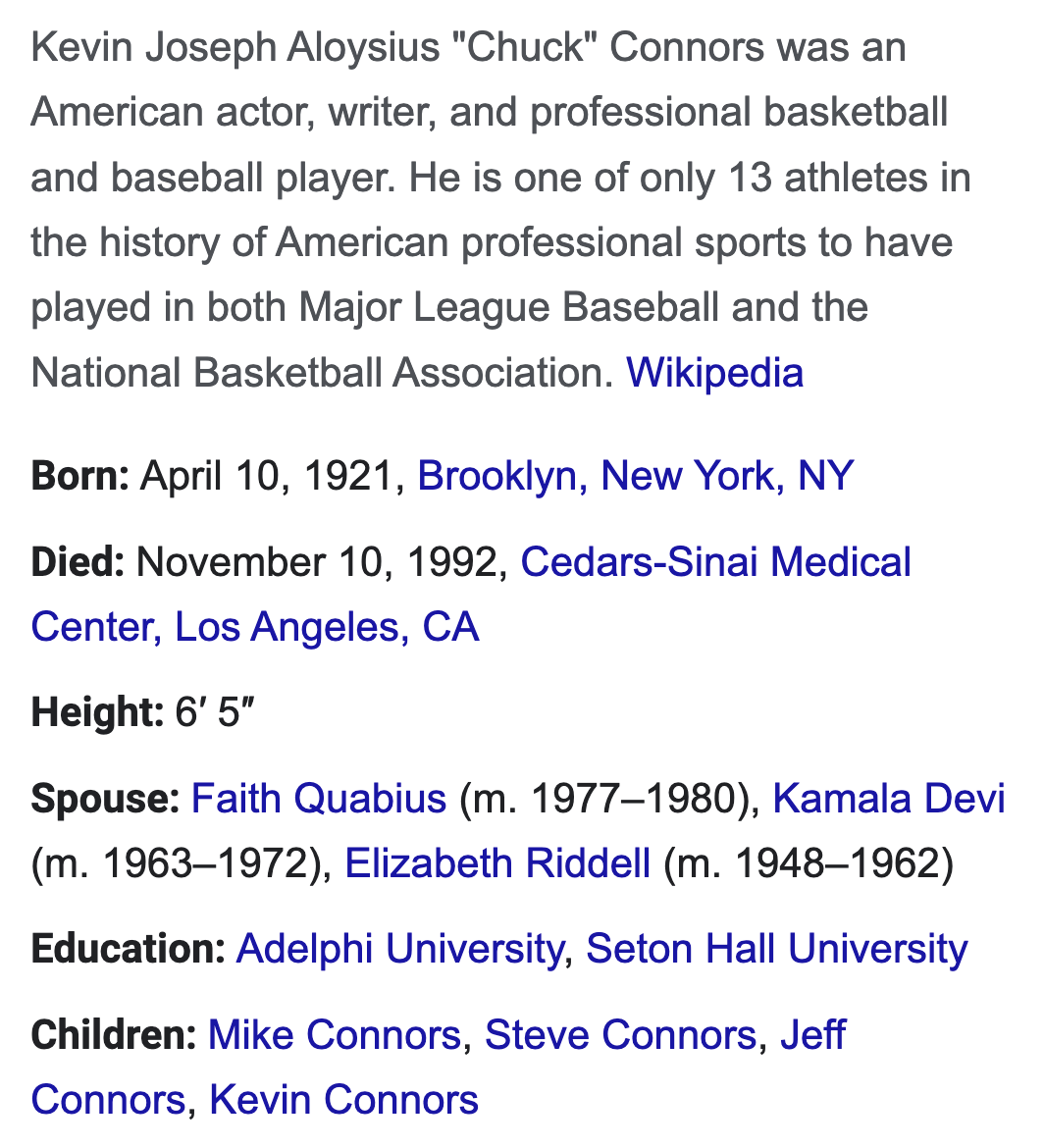 Recall, Uvalde, 201, Matthew McConaughey, the Green Converse, the Boston Celtics and Joe Biden. Plus don't forget Kamala wore the Converse on the campaign trail.
The Jesuit Order = 201
Order of Illuminati = 201
Well, notice Chuck Connors (like Chuck Taylors — the popular Converse model), who played for the Celtics, and the MLB, had 201 career at bats in the big leagues with the Cubs. He was also married to Kamala Devi from 1963-1972, beginning the year before Kamala Devi Harris, the VP, was born (Oct. 20, 1964).

https://www.baseball-reference.com/players/c/connoch01.shtml
His name also goes with the shooting being on the 144th day of the year.
Chuck Connors = 144 / 54 / 63
Jesuit Order = 144 / 54
-Recall the 'Sunday' report, 54-days later
-Chuck Connors married in '63
And here are his NBA stats (he played in first season).

https://www.basketball-reference.com/players/c/connoch01.html
That was in '46 and Joe Biden is #46. At the same time, Kamala Harris could become the 46th person to be US President if Biden does not finish his term.
Chicago = 46 (Where he had the 201 hits)
-Chicago, Obama land (Obama-Biden-Harris)
Credit to Conspiracy Joey.