Clearly Jesuit, clearly Satanic | Children as young as 13 among the 22 killed in 'South African tavern incident', June 26, 2022

22 dead young people? The youngest is 13?
On June 26, 2022, 26/6 in the time of the 266th Pope, the first Jesuit, this happens.
Iesus Hominum Salvator = 266 (Jesuit motto)
It is written in their logo, the sun (this happens on a Sunday)
Today is also the 177th day of the year.
The Jesuit Order = 177
New World Order = 177
This also comes the weekend of Freemasonry's birthday, established in London. Notice in this case it happened in South Africa, at a tavern in East London.
Recall, the Illuminati, founded by a Jesuit, had the goal on infiltrating Freemasonry. This detail matters because today leaves 188-days in the year.
Bavarian Illuminati = 188
-Jesuits founded with 13 families
-The youngest was 13…
-13 layers of Bricks in pyramid at House of Temple HQ in D.C.
The 22-children have also died on the 222nd day of President Cyril Ramaphosa's age.
Order Out of Chaos = 222
As Above So Below = 222
Superior General = 222 (Leader of the Jesuits)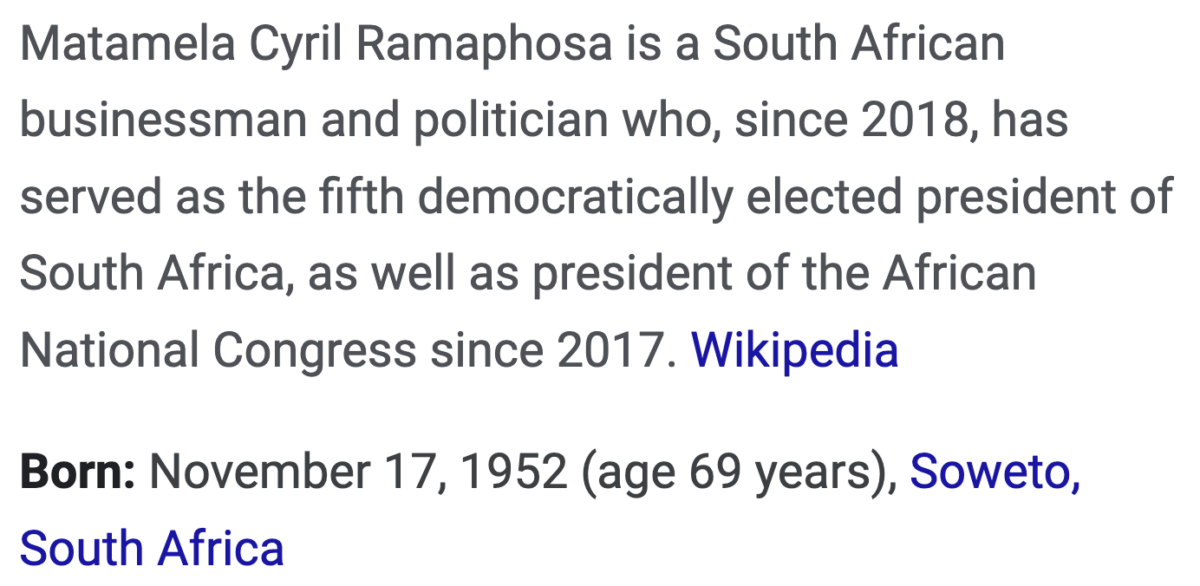 His name fits with the ritual as well.
Cyril Ramaphosa = 69 / 84
The Jesuit Order = 69 / 84 / 177 / 201
-He is 69-years-old
-Cancer looks like 69 (astrology sign we are in)
You could also say it is 221-days after his birthday.
*The Bavarian Illuminati = 221
*Order of Illuminati = 201
And don't overlook that this comes right after Roe v. Wade being overturned. Of course, it has a lot to do with child sacrifice.
South African tavern incident = 122
Abortion = 122
-Roe v. Wade, huge 122 ritual
Satanic = 122 / 22
-22 children
And this news is worldwide… on the 177th day of the year…
New World Order = 177 / 174
The Jesuit Order = 177
Supreme Court = 174
Number of the Beast = 174
Also, today is 191-days after Pope Francis birthday.
Society of Jesus = 191
-191, 43rd prime
-Killing = 43
-RIP = 43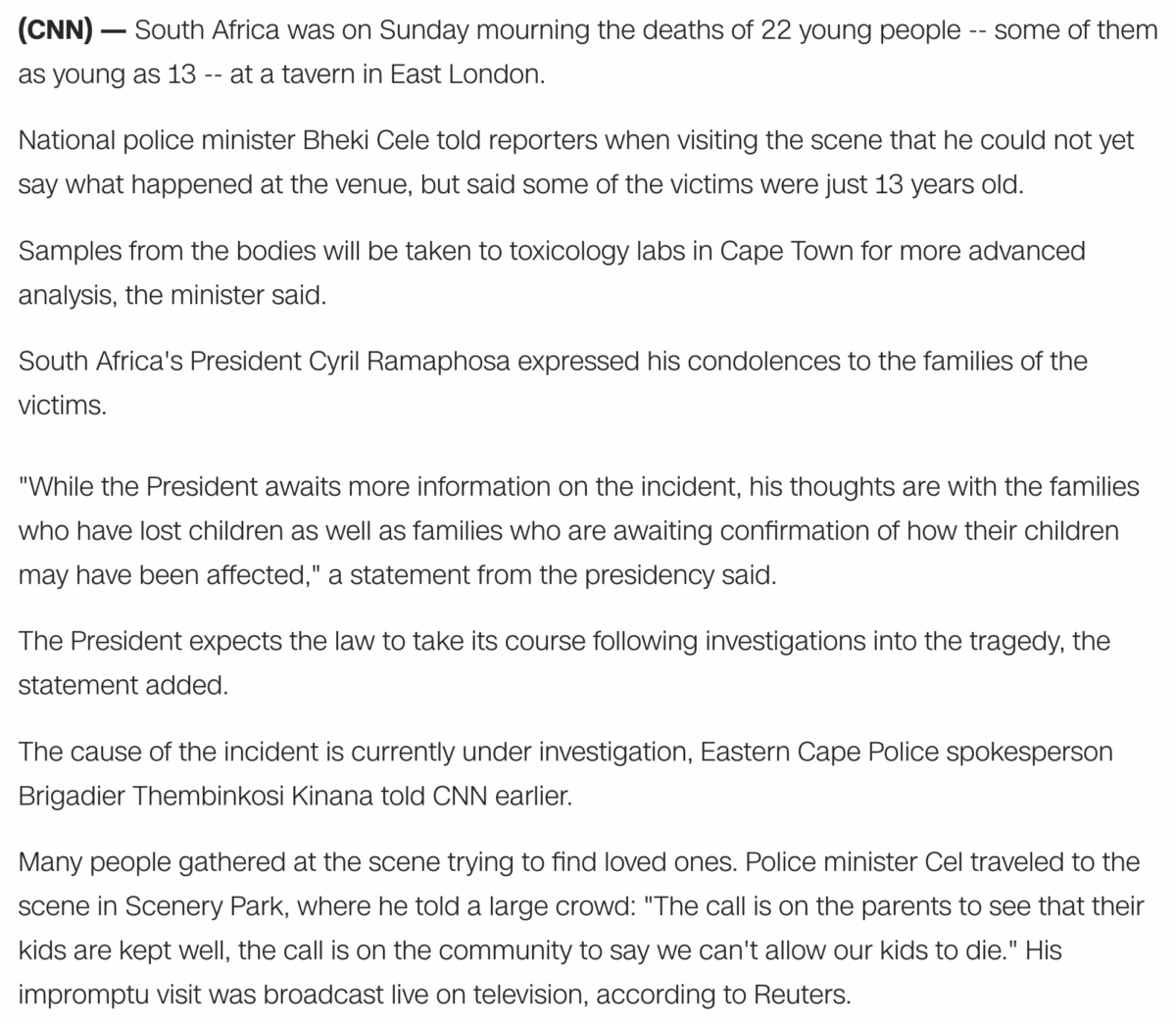 https://www.cnn.com/2022/06/26/africa/south-afria-tavern-deaths-intl/index.html
For some more reporting.

https://abc7chicago.com/scenery-park-east-london-south-africa-eastern-cape-province/11996517/
Enyobeni Tavern = 70 / 74 / 169 / 209
-169, square root of 13
-Killing = 74
Scenery Park = 54
-Jesuit Order = 54