CNN breaks the news of Coolio dying on Stevie Wonder's anniversary of releasing Pastime Paradise, September 29, 2022

CNN just broke this news, after we broke the news…

Keep in mind today is September 29, the day leaving 93 days in the year.
Coolio = 93
As we know, 93 is related to time, through the sun and Saturn.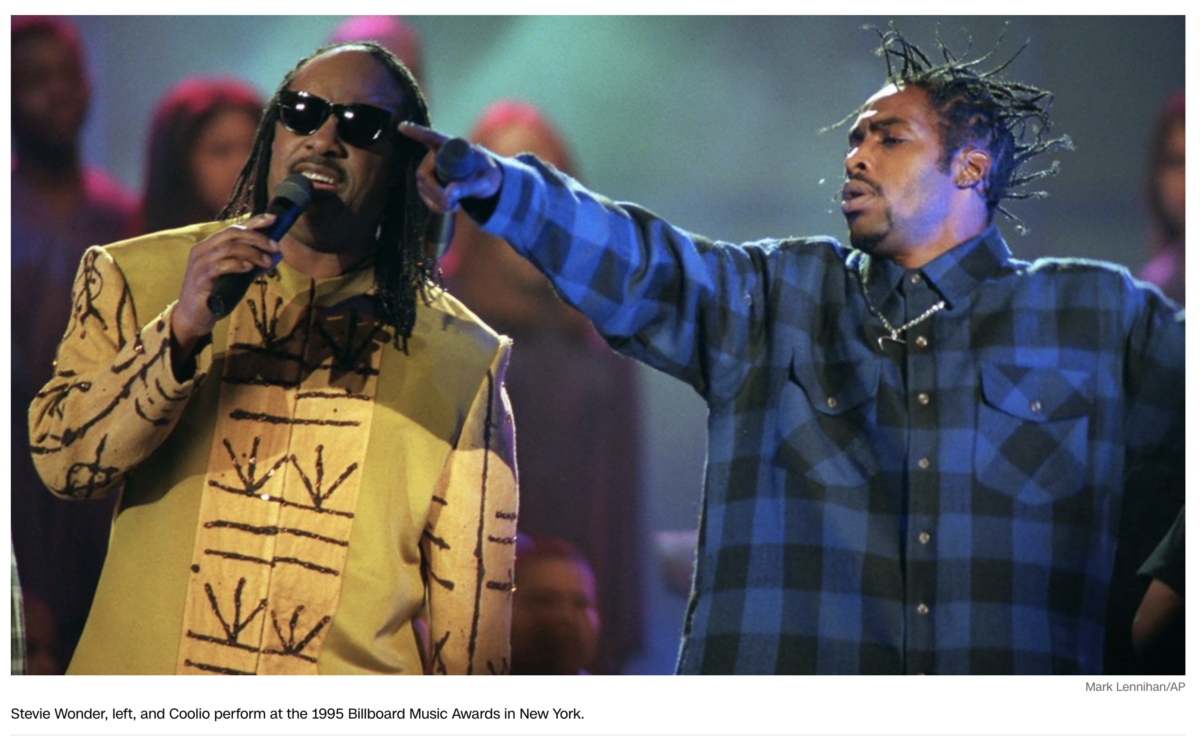 The photo is from the '95 Billboard Music Awards.
Again, September 28, the date of the song's release and now Coolio's death date, when counted through December 31, is a total of 95 days. And Coolio's birth name equates with 95, the reflection of 59, his age of death, on the 59 date numerology, on the 59th day of his age (born August 1, 1963).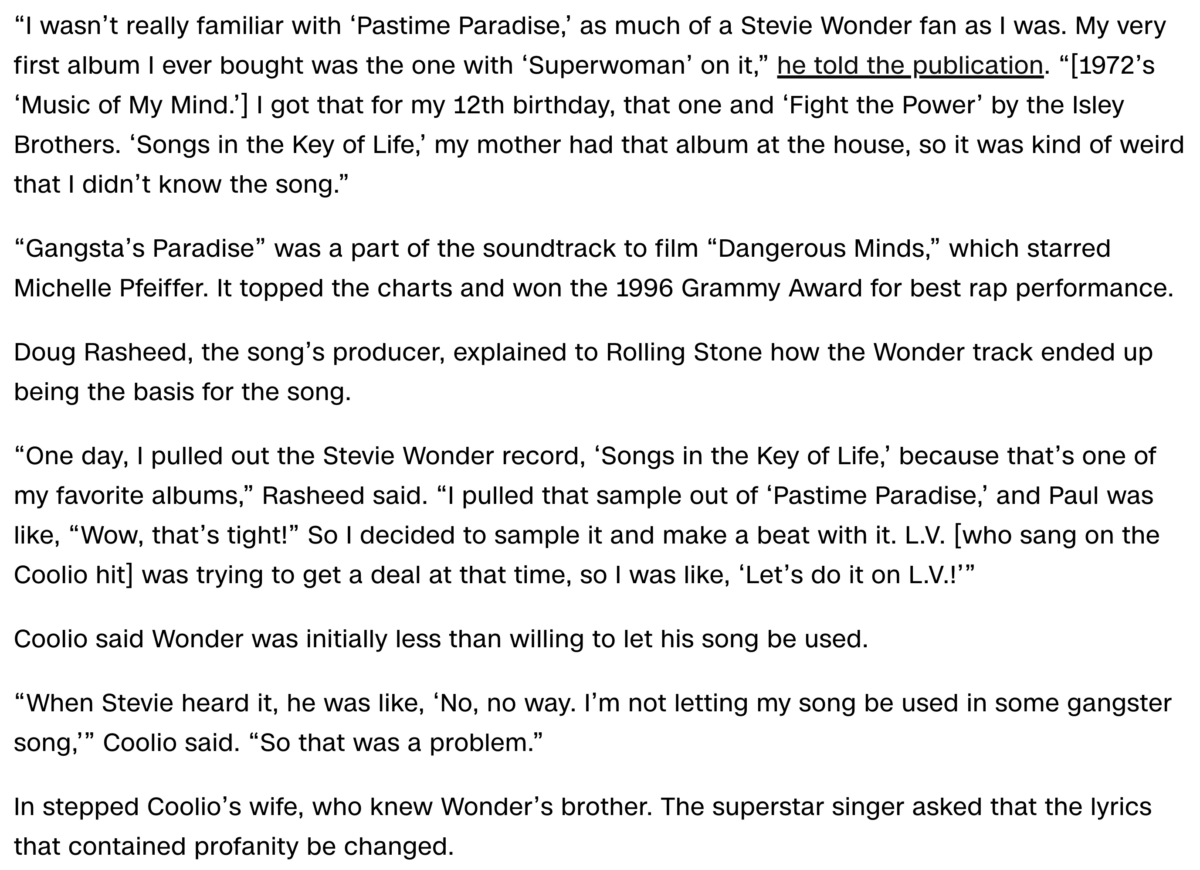 https://www.cnn.com/2022/09/29/entertainment/coolio-stevie-wonder-gangstas-paradise/index.html