CNN clarifies that Lil Nas X is not a Satan worshipper after his 666 pairs of Satan Shoes priced at $1,018 dollars, March 30, 2021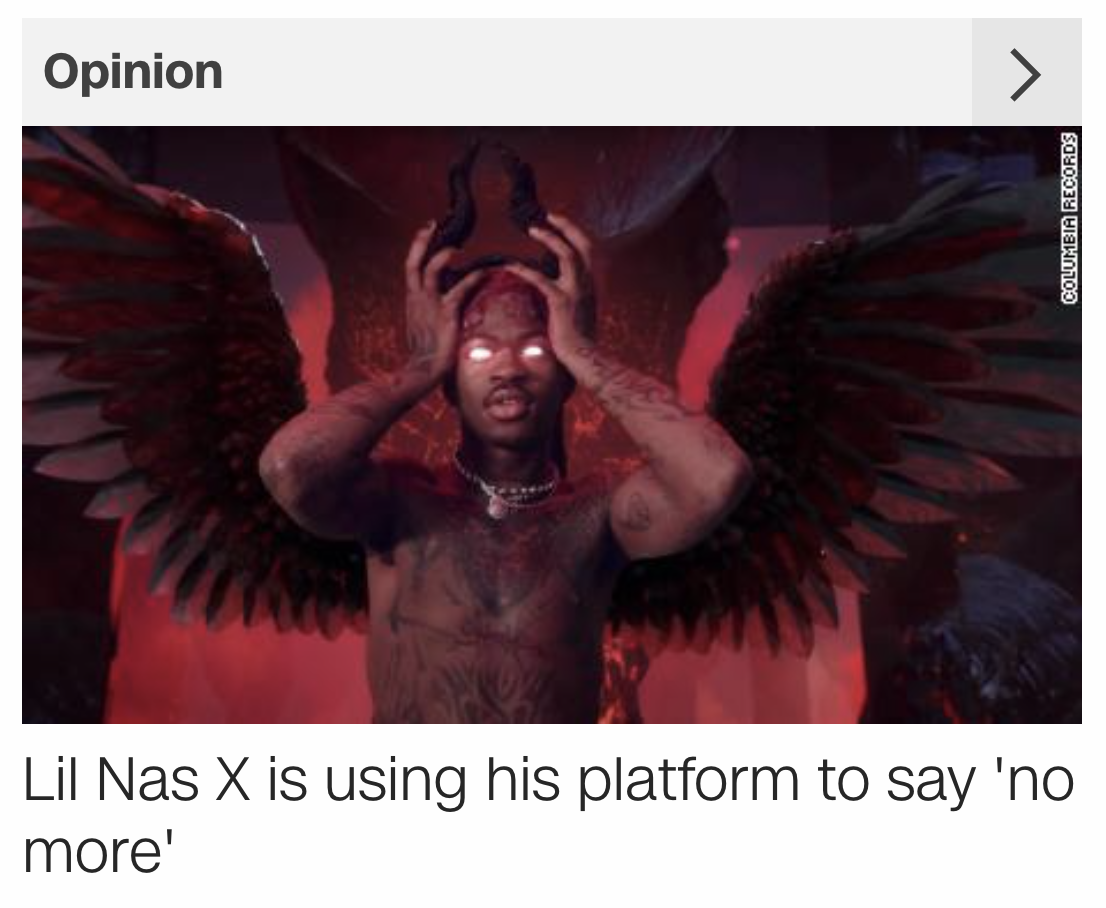 CNN to the rescue. Here they clarify that giving Satan a lap dance in a music video, as Lil Nas X does, is not the same as worshipping the entity. And as for the 666 pairs of 'Satan Shoes' with human blood in the soles… that's just a tribute.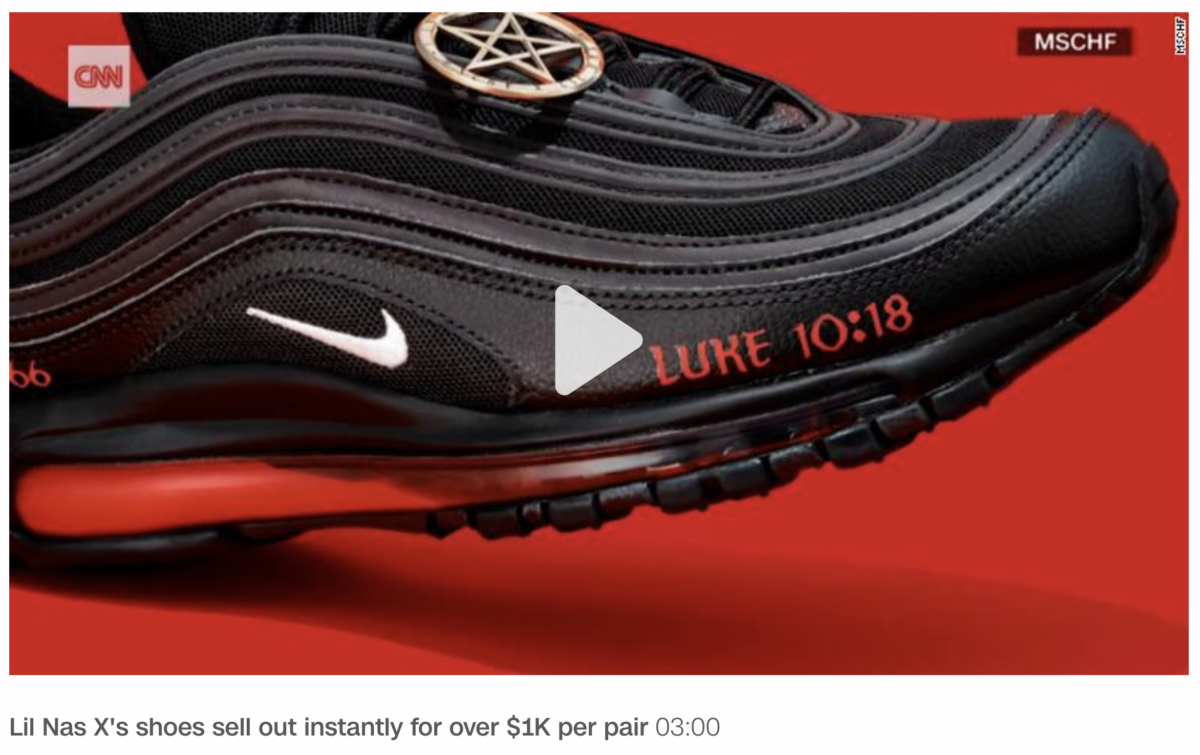 Luke 10:18

The Luke 10:18 verse and the 666 pairs of shoes reminds that Event 201 took place on October 18, or 10/18, and Clade X, put on by the same group as Event 201, took place May 15, 2018, 666 days before the coronavirus pandemic was declared on March 11, 2020. Of course, Event 201 and Clade X were coronavirus pandemic simulations…
Coronavirus = 155
Christianity = 155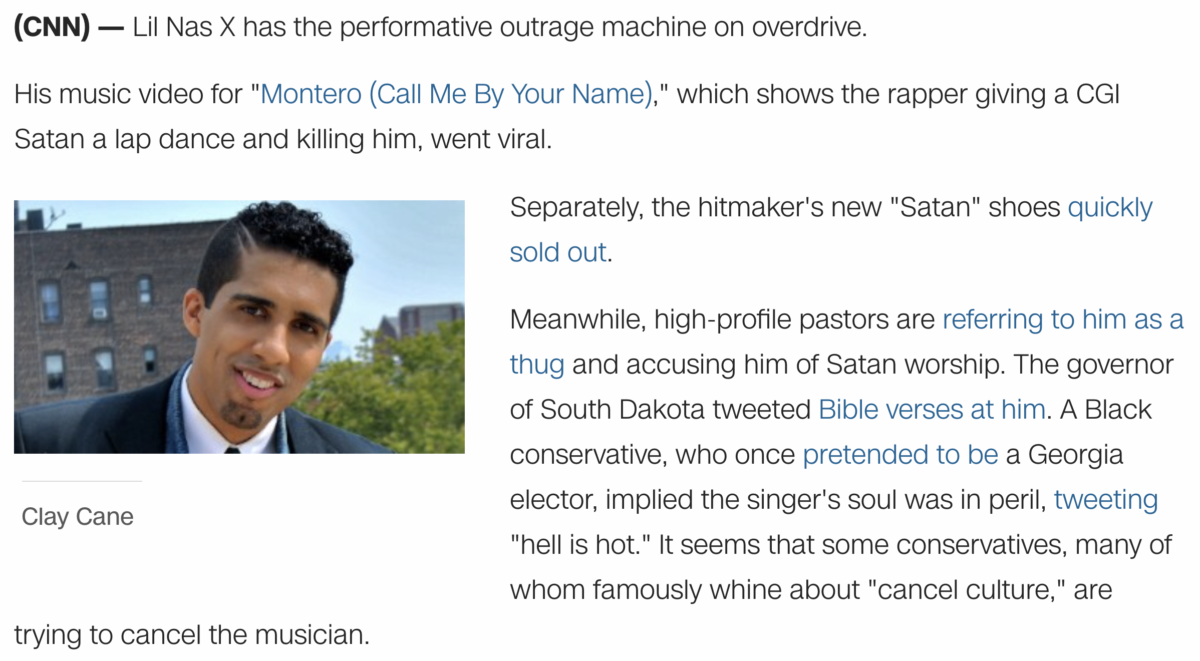 Clay CANE with the spin.


https://www.cnn.com/2021/03/30/opinions/lil-nas-x-montero-video-cane/index.html