CNN finds white supremacist angle in Highland Park's July 4th shooting when compared with lack of coverage on Chicago gun crime violence, July 9, 2022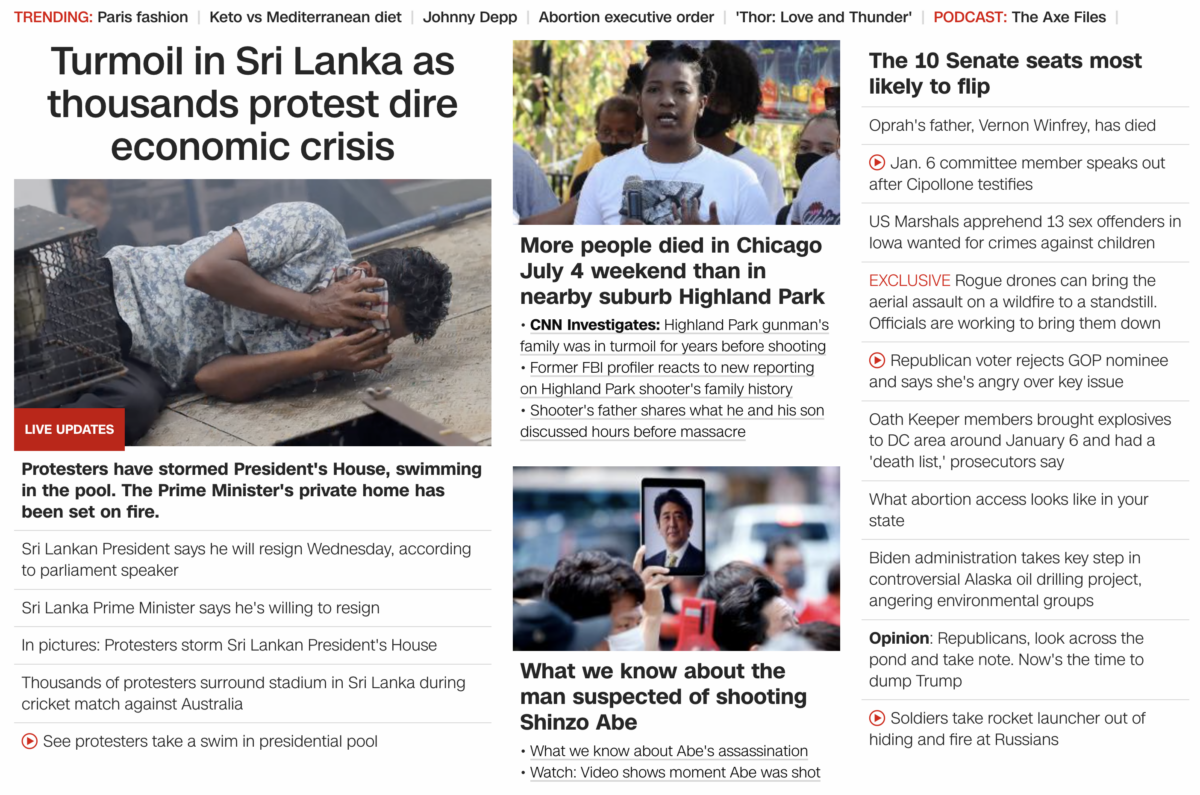 The white supremacy that CNN is trying to point out with it's top story, is the supremacy it leads.

The Jewish neighborhood got coverage, the "black" neighborhood did not. What a predictable story, coming out of July 4, or 7/4, like 74, the deadly day, especially for early US Presidents.
Jewish = 74
Rapper = 74 *The shooter was a rapper
Occult = 74
Masonic = 74
Killing = 74
Gematria = 74
English = 74
Holiday = 74
And the ongoing 74 theme, associated with white supremacy.

Notice this news comes on the 9th day of the 7th month, for of July (Jew-lie… Synagogue of Satan?)
The Synagogue of Satan = 223
White Supremacist = 223
*Philadelphia = 223 (Revelation 3:7)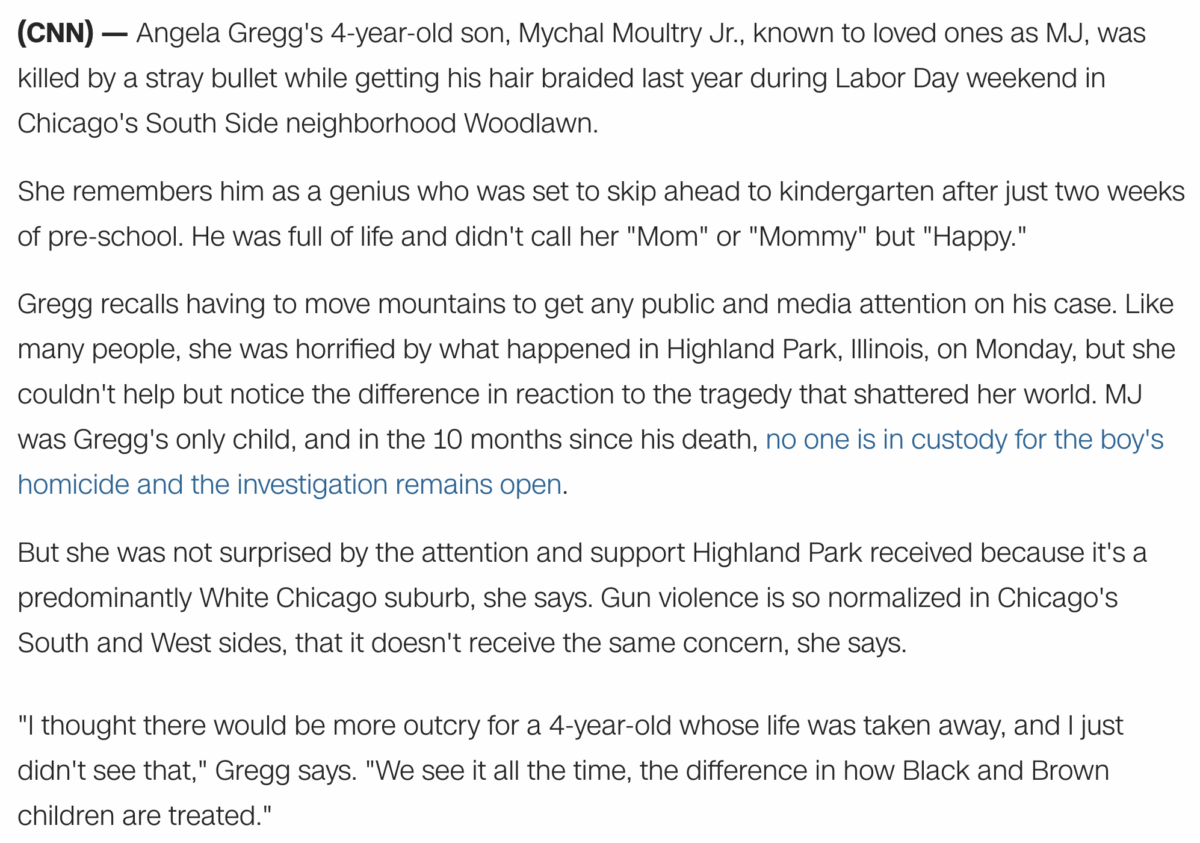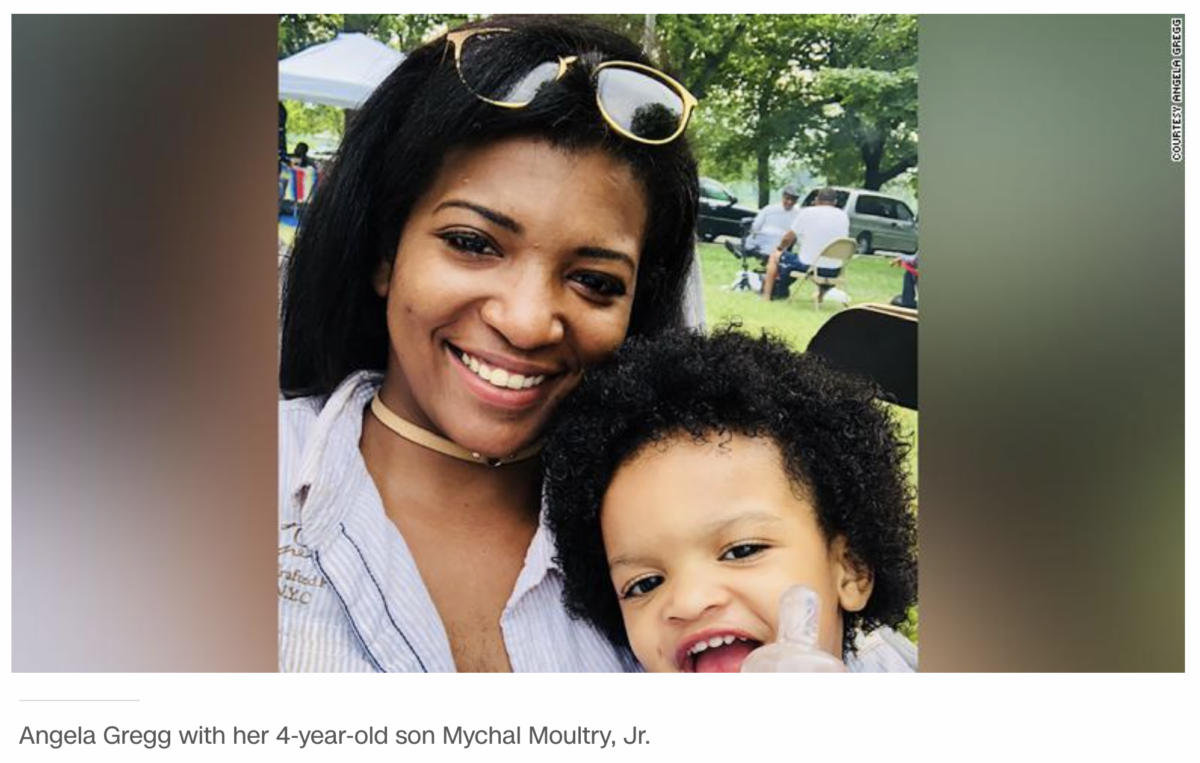 Mychal Moultry, Jr. was four, an age associated with death.
Shooting = 44
Kill = 44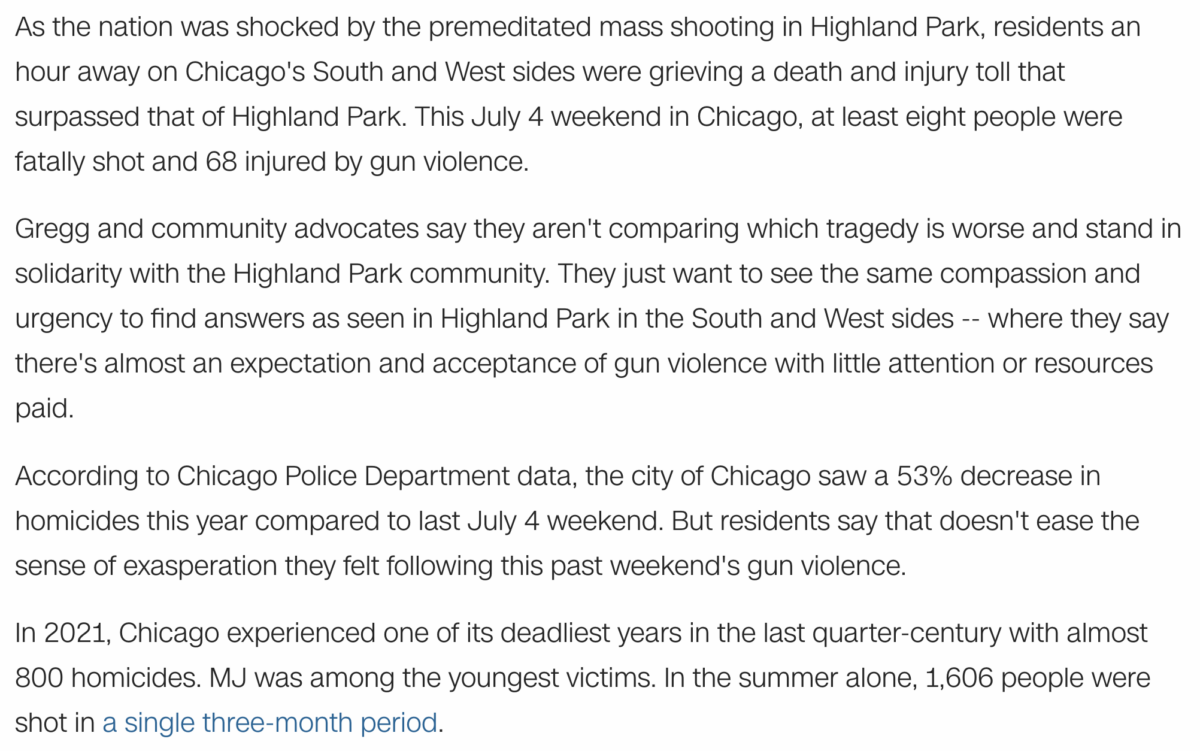 https://www.cnn.com/2022/07/09/us/chicago-residents-holiday-weekend-shootings-reaj/index.html