CNN markets Gavin Newsom & Ron DeSantis as future presidential candidates and rivals, Sunday, July 3, 2022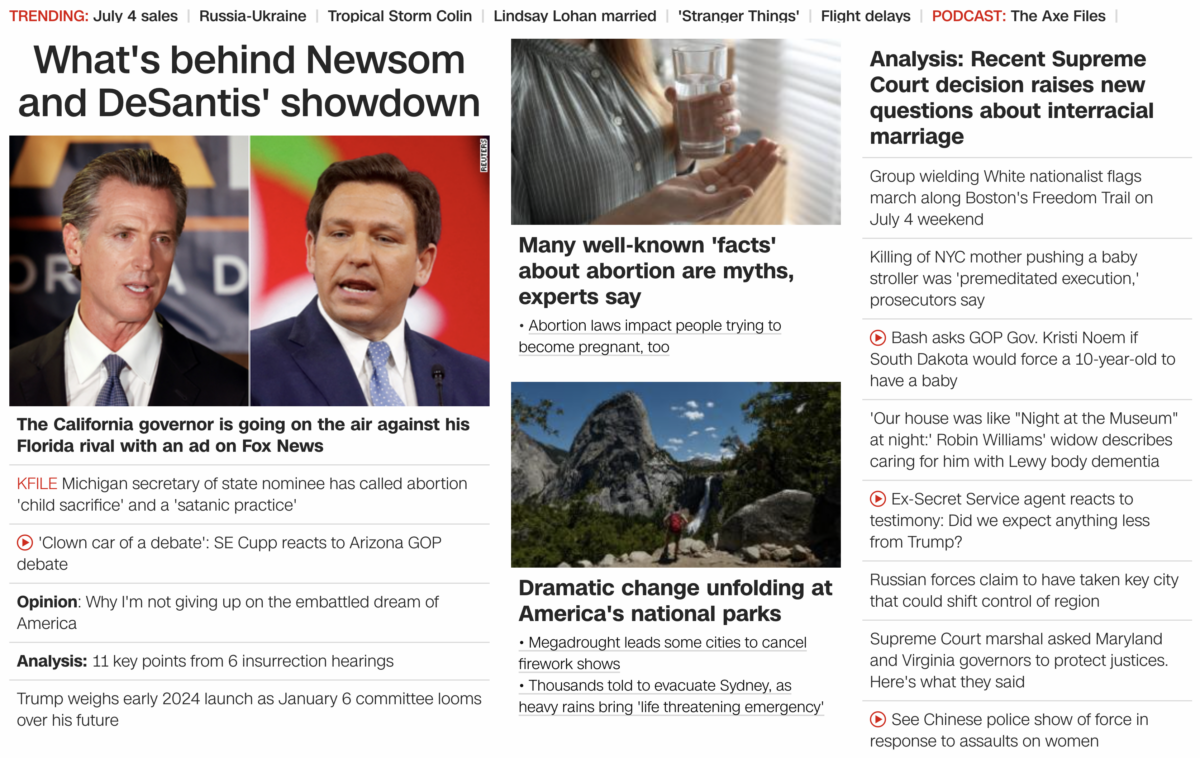 This news comes on a 52 date numerology, July 3, 2022.
7/3/2022 = 7+3+20+22 = 52
Gavin Newsom = 52
Government = 52
Authority = 52
President = 52
White House = 52
Recall, we just saw Matthew McConaughey in the White House at age 52.
This news also comes 266-days after Gavin Newsom's October 10, 2021 54th birthday.
Iesus Hominum Salvator = 266
Jesuit Order = 54
As we know, both Newsom and DeSantis are puppets on strings, participating in their own 201 rituals as we have been documenting throughout the pandemic.

Today is also 7/3, 73-days before Ron DeSantis upcoming 44th birthday on September 14.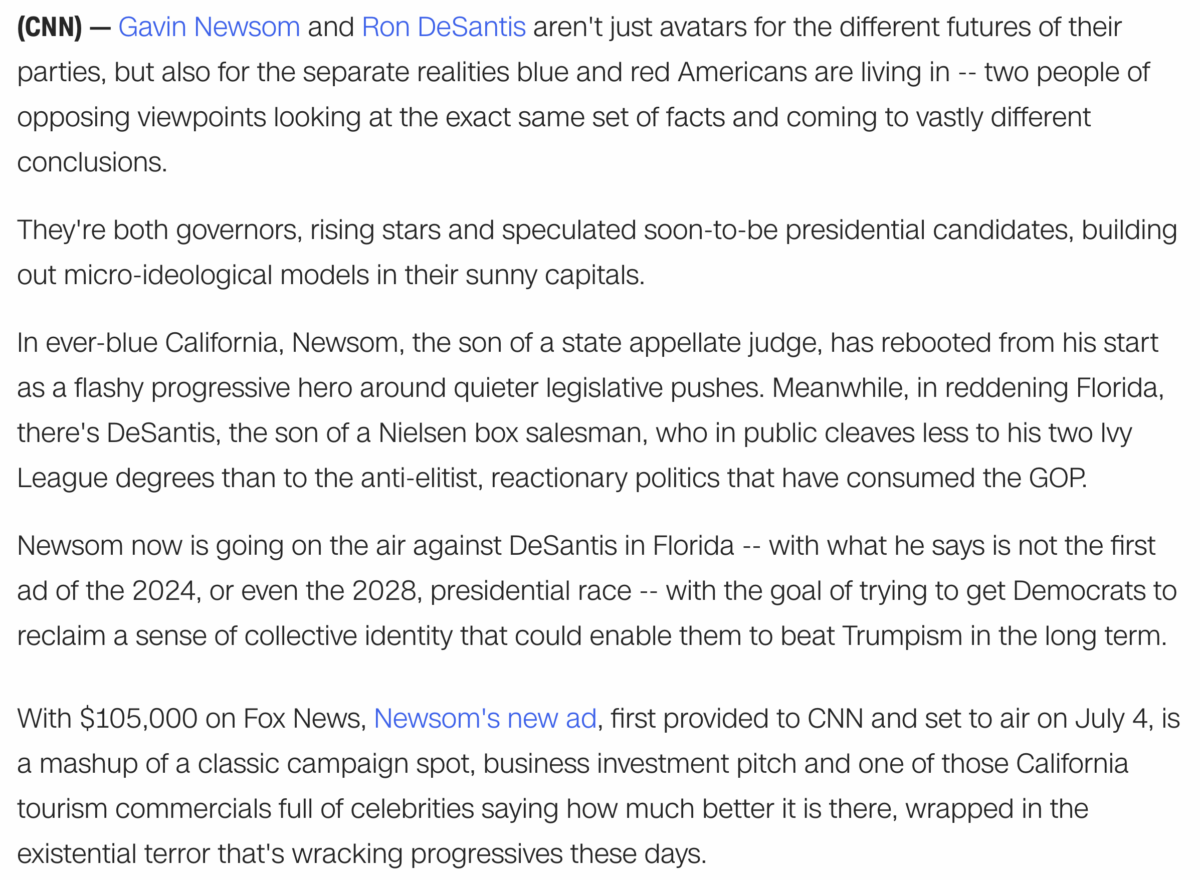 $105,000, eh? *Order of Illuminati = 105 / 201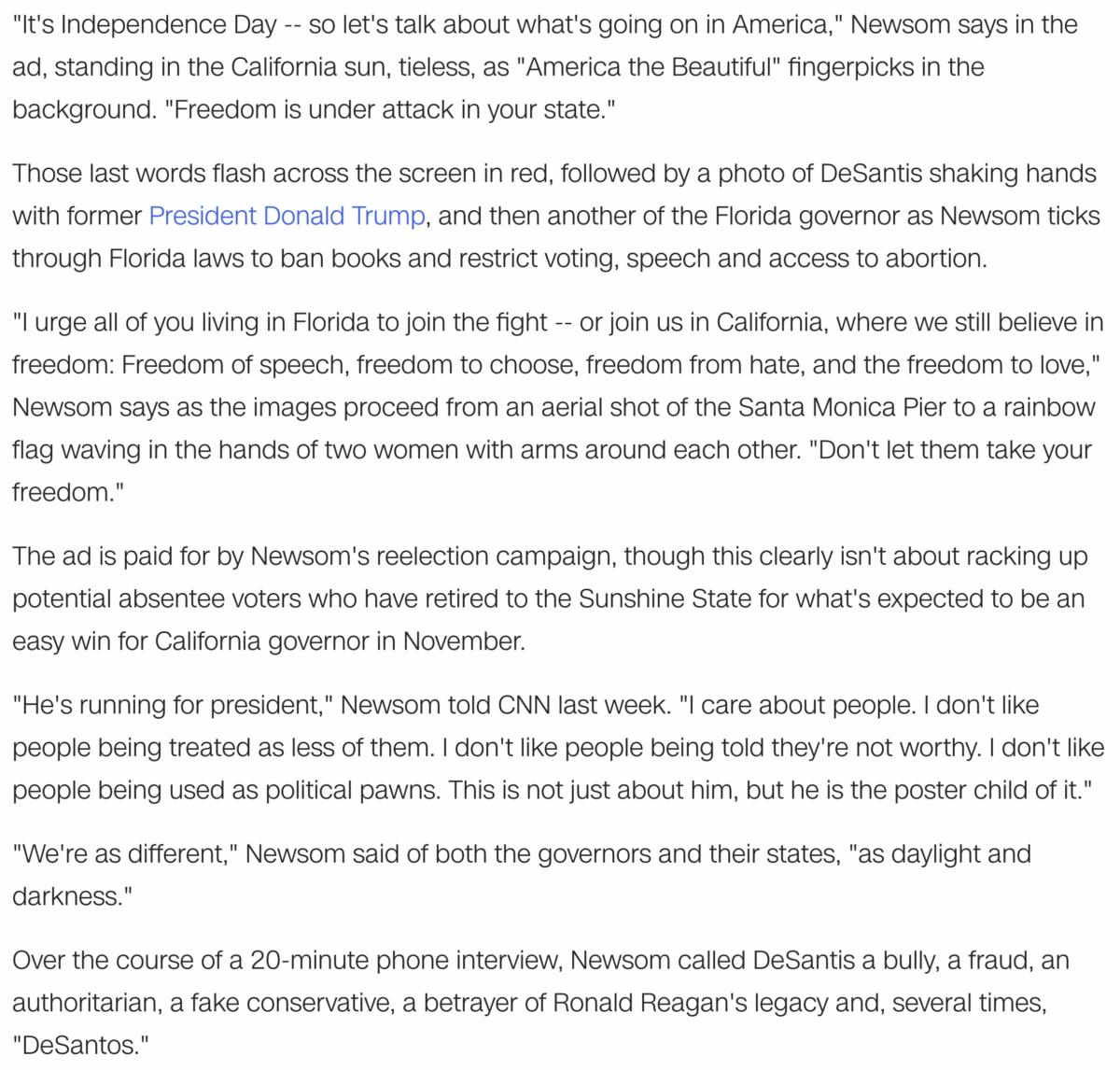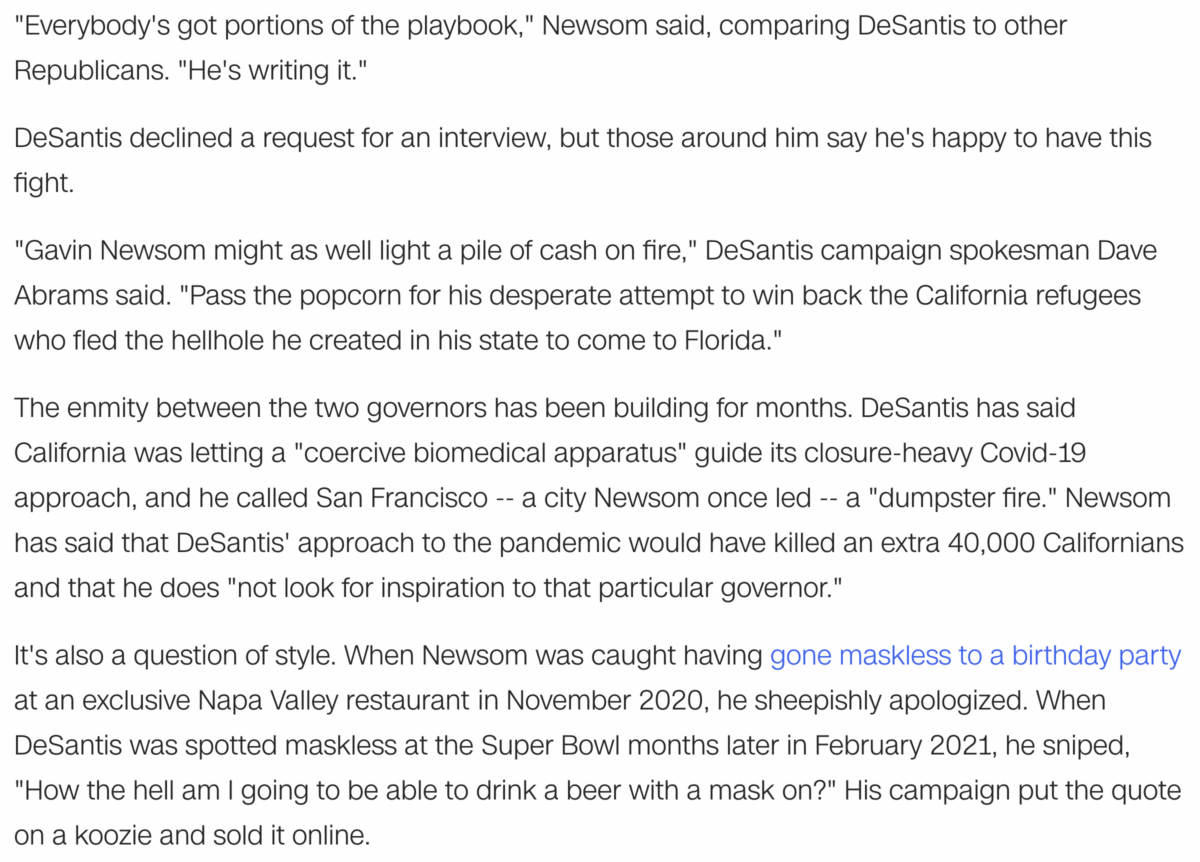 https://www.cnn.com/2022/07/03/politics/gavin-newsom-ron-desantis-ad-2024/index.html