CNN mocks its audience with Warren Buffet's "out of left field" investment brilliance in Activision-Blizzard prior to Microsoft merger, February 15, 2022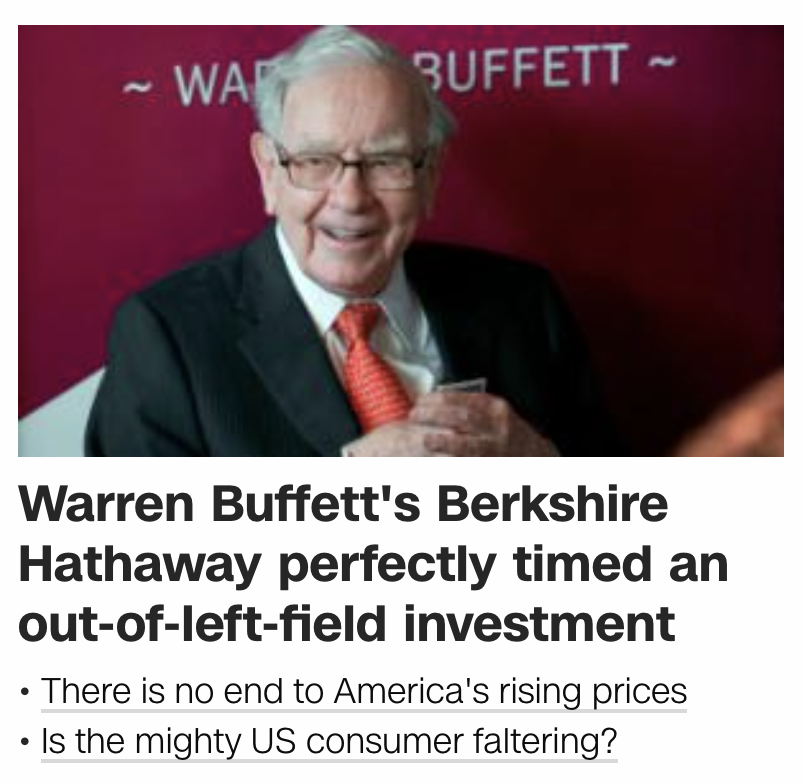 Recall when Bill Gates stepped down from the Berkshire Hathaway board on Friday, March 13, 2020. Now Warren Buffet who runs the organization is timing his bet on his old pal's company perfectly. What a joke it all is. "The Oracle of Omaha" my ass.
And if you missed my work on the Microsoft-Blizzard (Activision) merger of January 18, 2022, read about it here. It was a "118 special."
Keep in mind this story comes on the 46th day of the year, February 15.
Microsoft = 46 / 118
And as you can see in the post on the January 18 merger, it came 152-days after the Microsoft CEO's birthday. Well here we are on 15/2.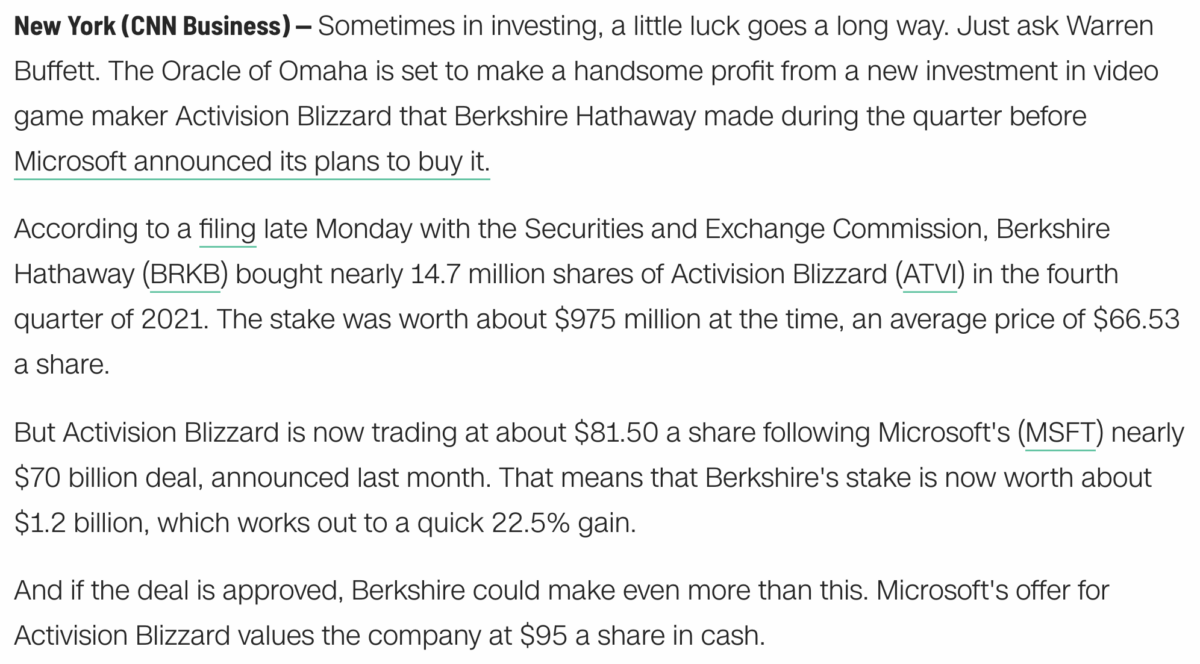 https://www.cnn.com/2022/02/15/investing/warren-buffett-berkshire-hathaway-activision-blizzard-microsoft/index.html