CNN mocks its readers with the story of waste, fraud and abuse in Afghanistan war spending on 20-year anniversary of invasion, October 7, 2021

Notice how the mockery begins, with the story of an $85-million hotel that was never used.
Of course, today is the day leaving 85 days left in the year, October 7, the day we invaded Afghanistan 20 years ago, in the latest crusader ritual.
Templar = 85
Christ = 85
Iesus Hominum Salvator = 85
September Eleventh = 85


And then they close with an estimated "19 billion" in total waste. The truth is, every last cent spent on the fraud of a war was a waste, but they chose 19 for the symbolism, the same reason they made up the story about the 19 hijackers.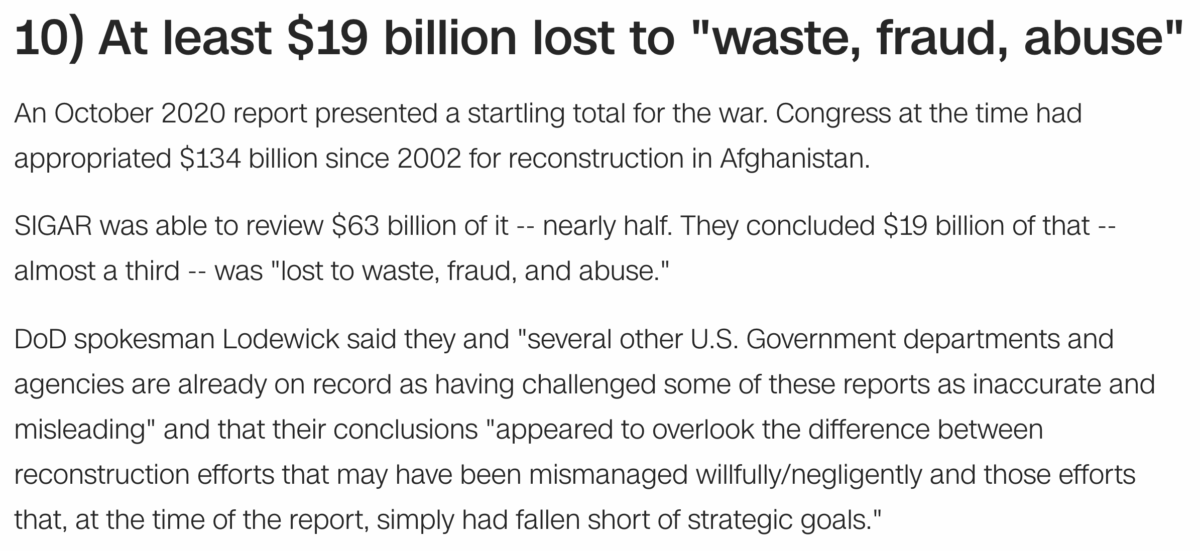 https://www.cnn.com/2021/10/07/asia/us-afghanistan-spending-waste-intl-cmd/index.html