CNN reports Americans have never been wealthier in history, September 11, 2023 (Orwellian)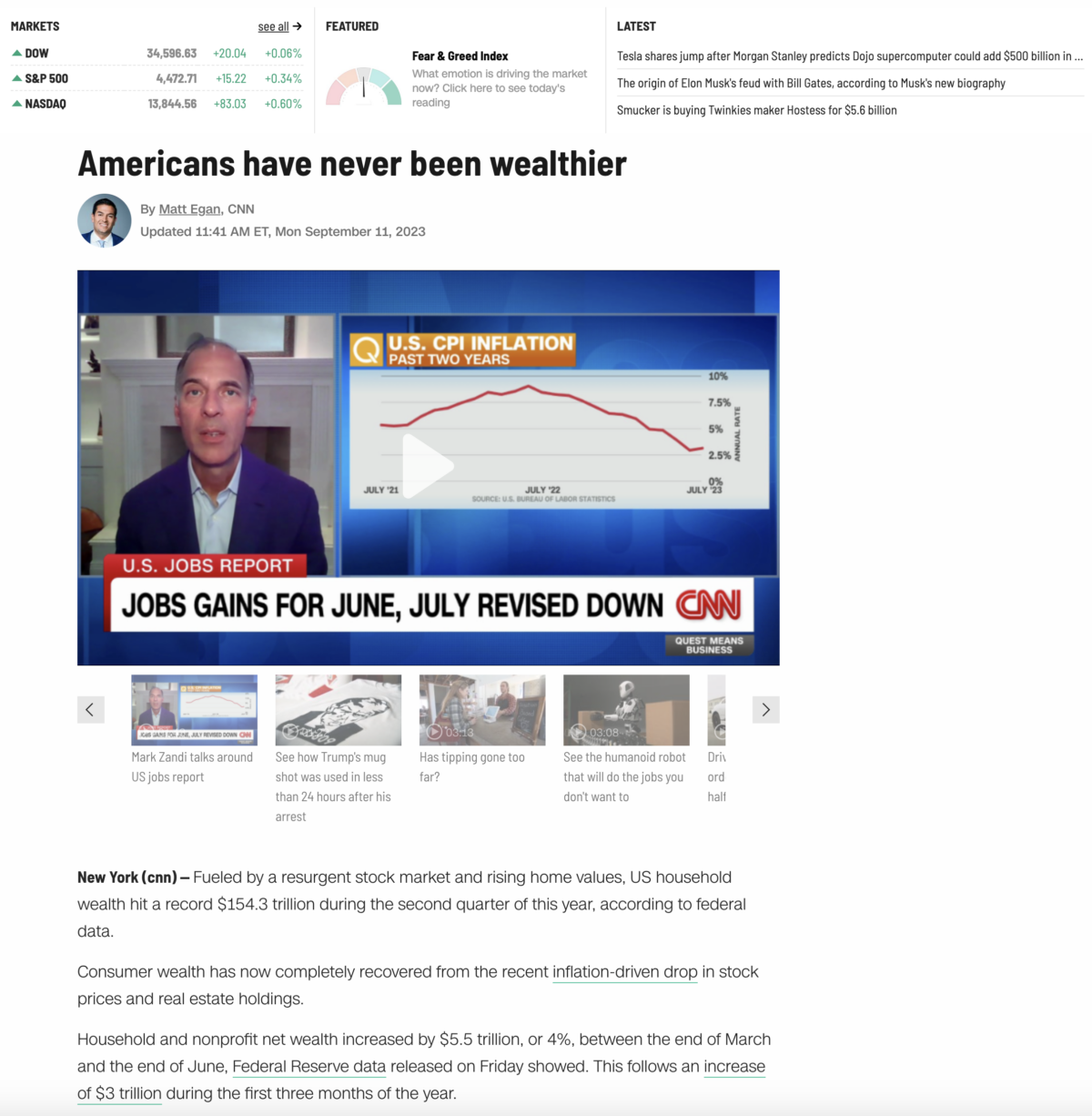 https://www.cnn.com/2023/09/11/economy/household-wealth-economy-stocks/index.html
Have you ever read George Orwell's 1984? It's what this headline is about. Happy September 11.
FYI, there have never been more people down and out and homeless. So, wealthiest? Laughable.
It's that the mega rich are so much wealthier in terms of money that they're inflating everyone's scales to make a headline like this even in the ballpark of possible.