CNN reports, 'Revelations deepen sense that grave moment approaches for Trump,' May 18, 2023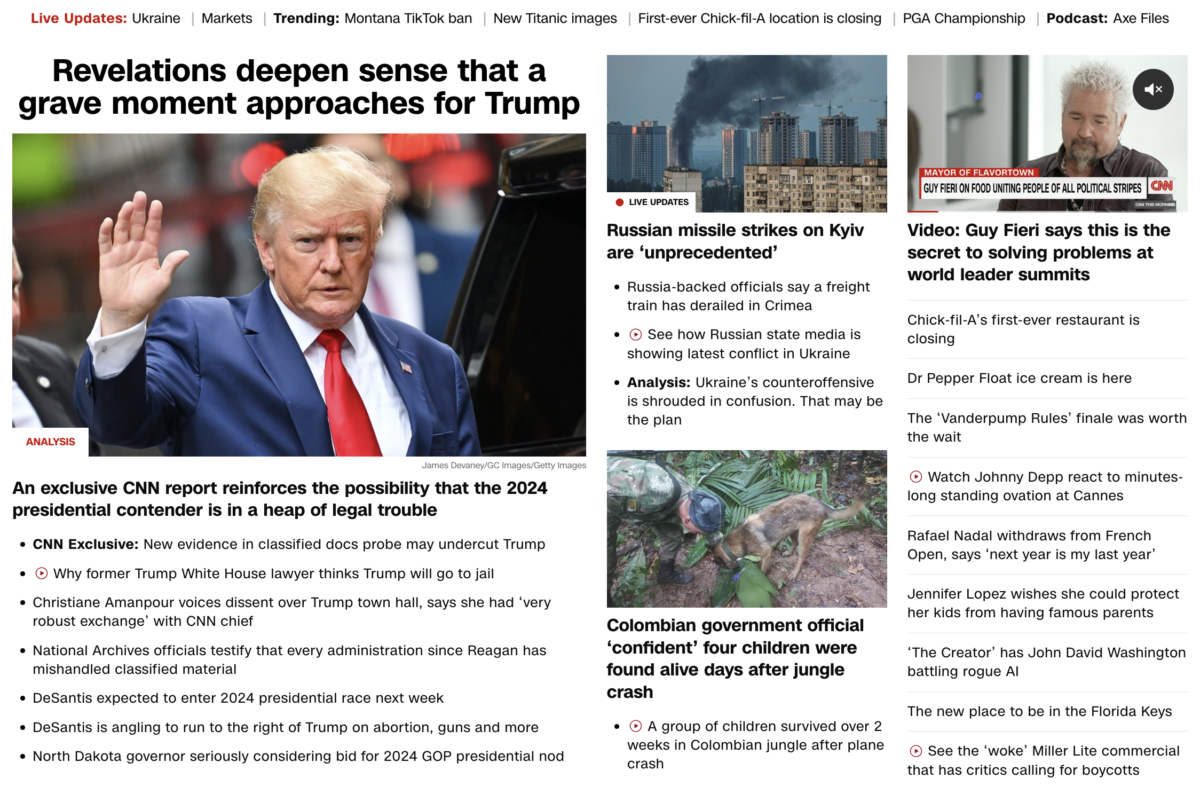 This is CNN's headline story, May 18, 2023, the 138th day of the year.
Donald Trump = 138
Federal = 138
Recall Roger Ailes' death May 18, 2017 and how it related to Trump.
They refer to this as a 'grave' moment.
Don't forget this Trump 'grave' ritual from when he was first running for office.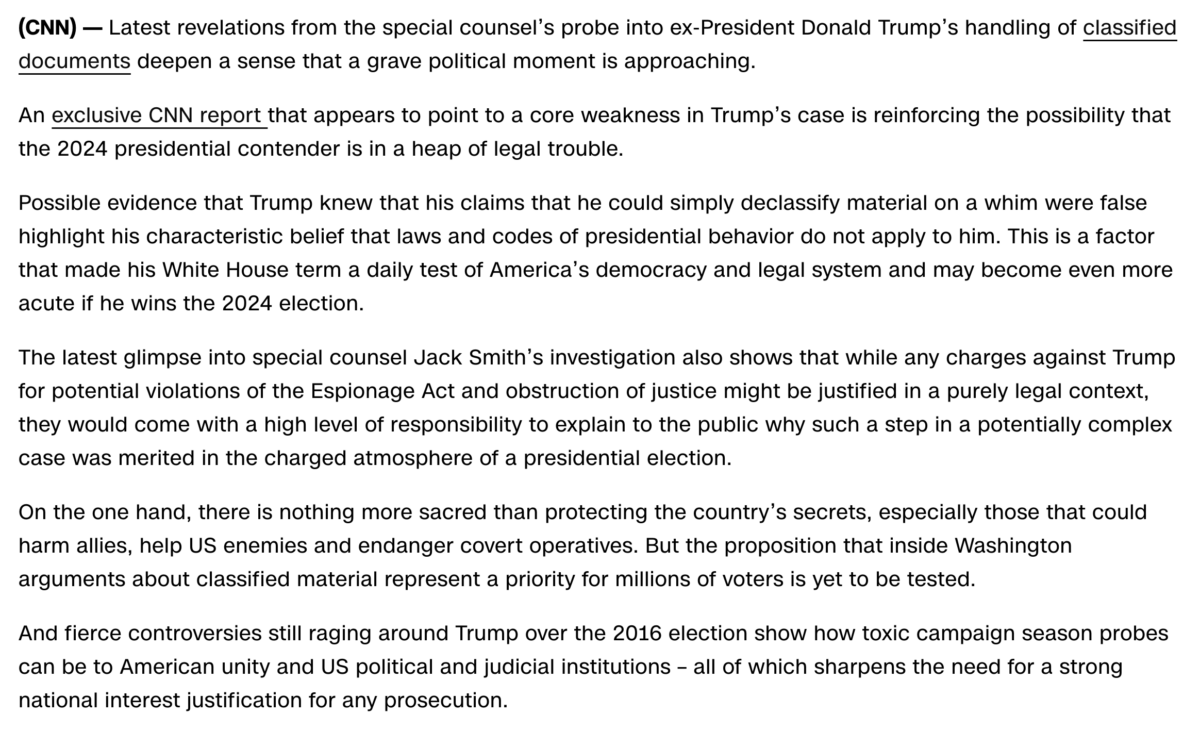 https://www.cnn.com/2023/05/18/politics/donald-trump-documents-classified-2024/index.html
The day prior, May 17, the 137th day of the year, Trump said when he takes Classified Documents home with him, they become declassified in that moment.
Washington DC = 137
Government = 137
Authority = 137
*White House = 137
This contrived ordeal is about the race for the White House.