CNN tells the story of Shana Chappell who lost her military veteran son in the fall of Afghanistan's government, August 26, 2021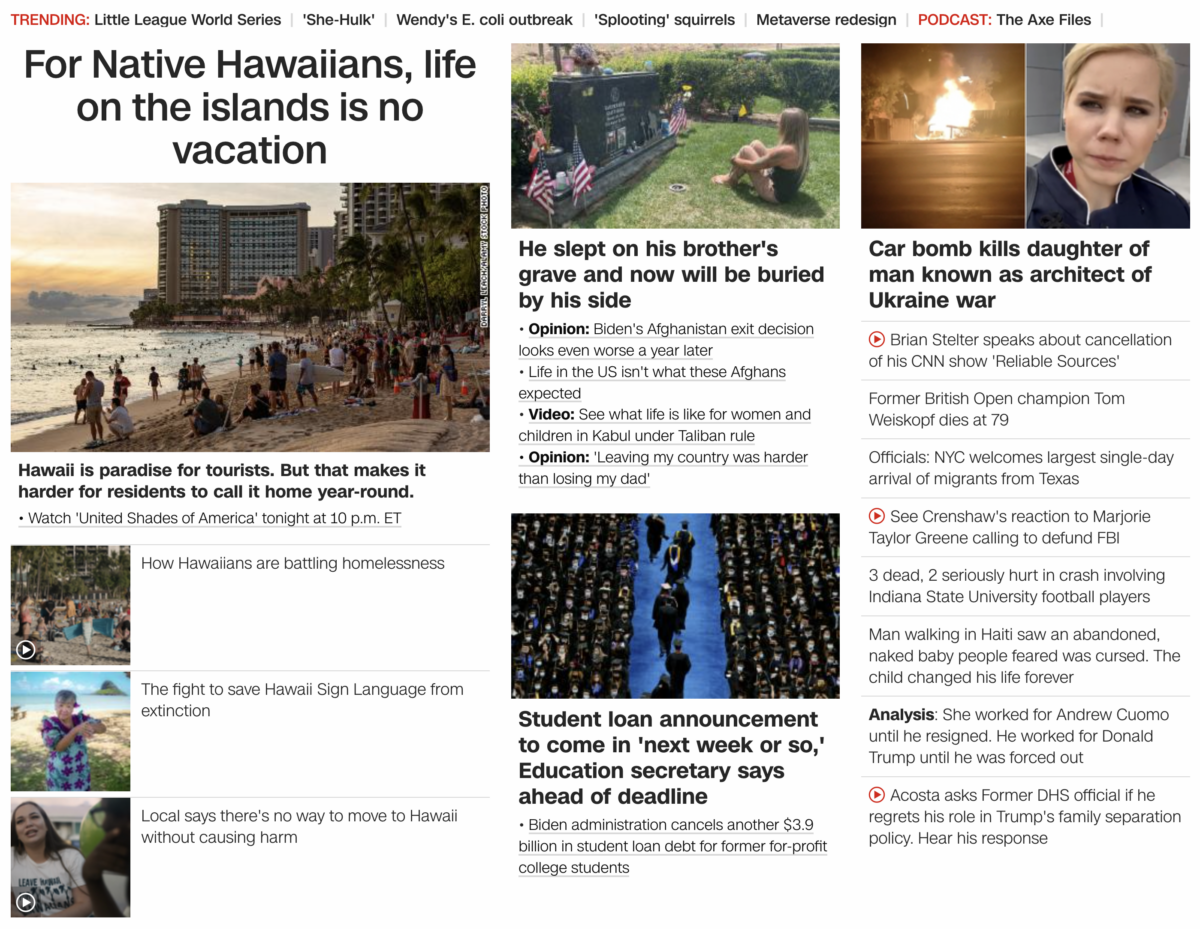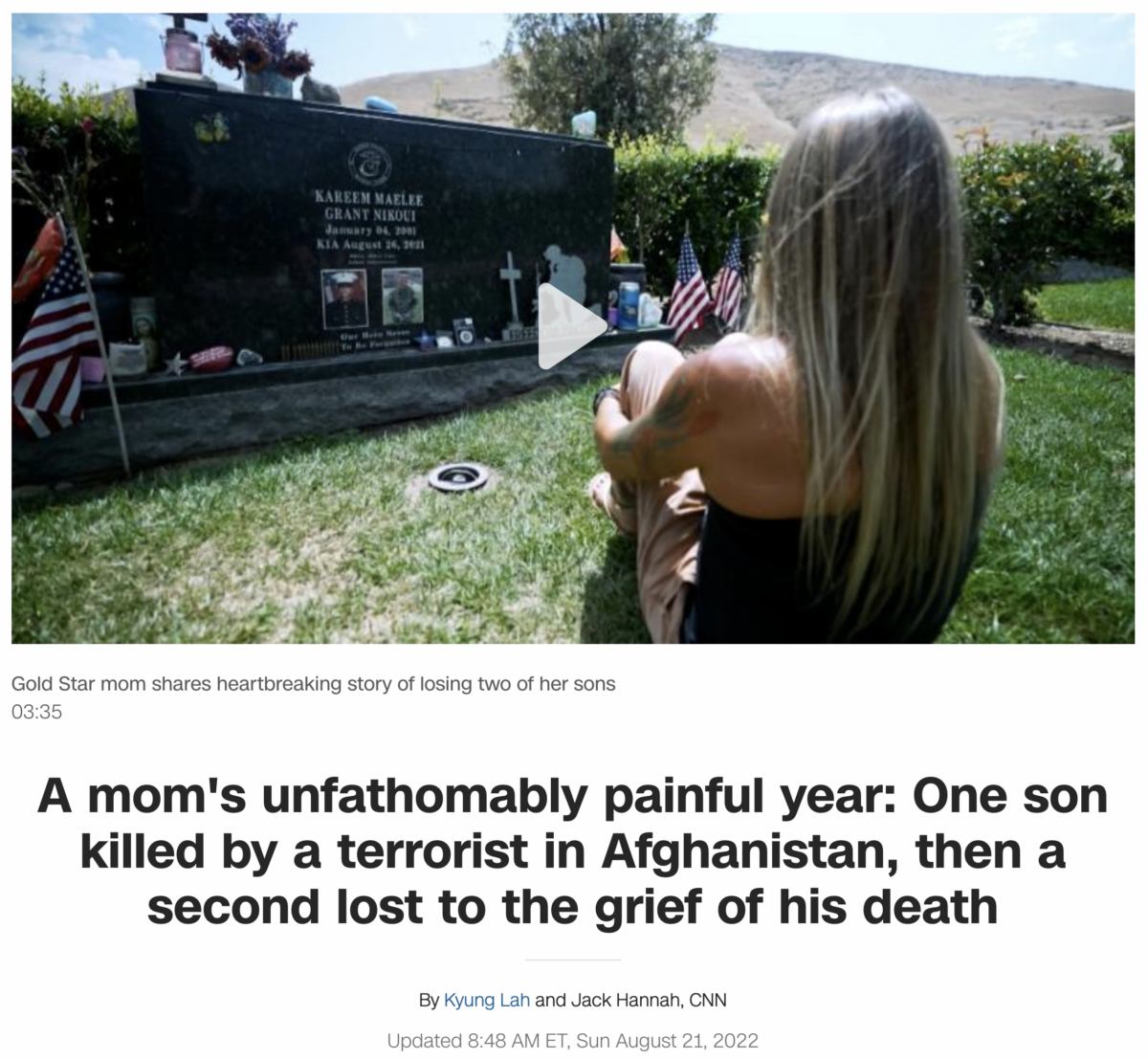 Notice, her son was born January 4, 2001, and he died August 26, 20021, his 235th day of his age.
Shana Chappell = 235
The Society of Jesus = 235
Recall, Afghanistan's government fell on the Society of Jesus's birthday, August 15, 2021.
Then the deadly attack came "11 days" later.
And this news comes on a Sunday, where the sun has an 11 year cycle.
And don't forget the tropics of the earth that measure the sun are at 23.5 degrees north and south.

https://www.cnn.com/2022/08/21/us/california-mother-loses-two-sons/index.html