CNN writes how Hollywood has rallied around Ukrainian President Volodymyr Zelensky, March 4, 2022


This is laughable.
Read about Zelensky's "Servant of the People" in relation to his presidency, and what is now supposedly taking place in Ukraine with Russia.
This story comes March 4, or 3/4.
Ukraine = 34
The date can be written 4/3, like 43.
Masonic = 43
This story comes 39-days after his January 25 birthday.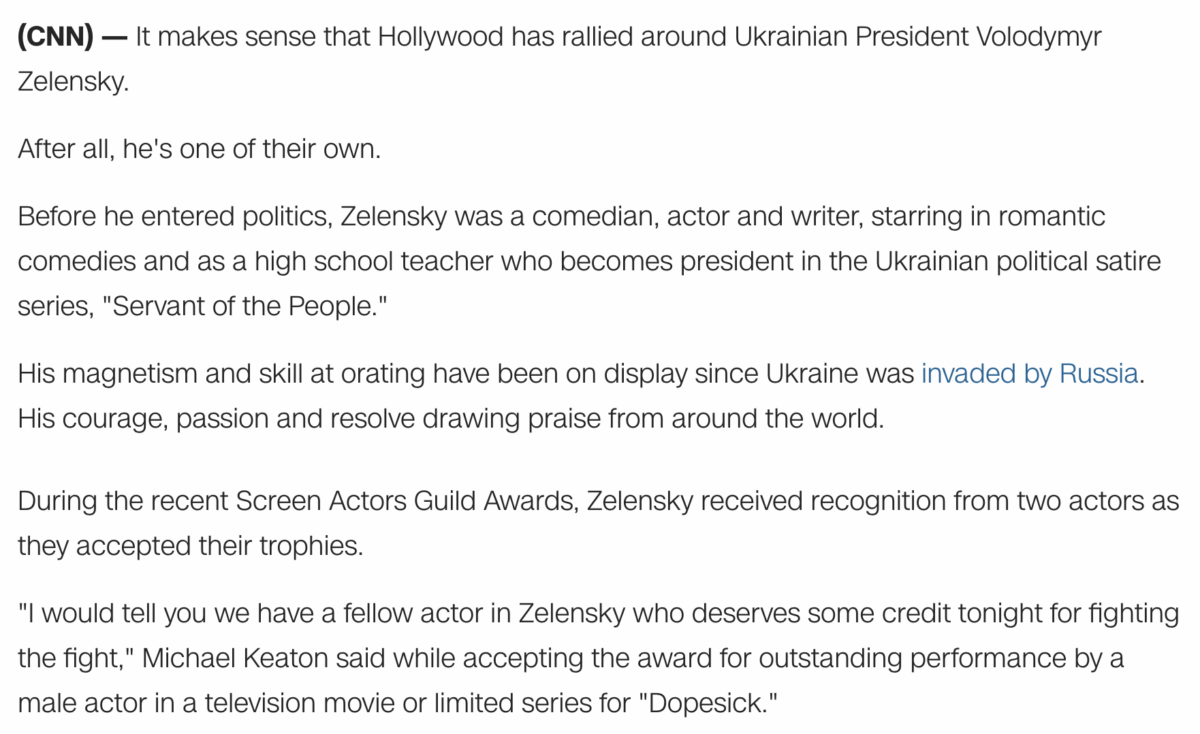 https://www.cnn.com/2022/03/04/entertainment/volodymyr-zelensky-acting-career/index.html