CNN writes panic on Twitter contributed to SVB collapse, Pi Day, March 14, 2023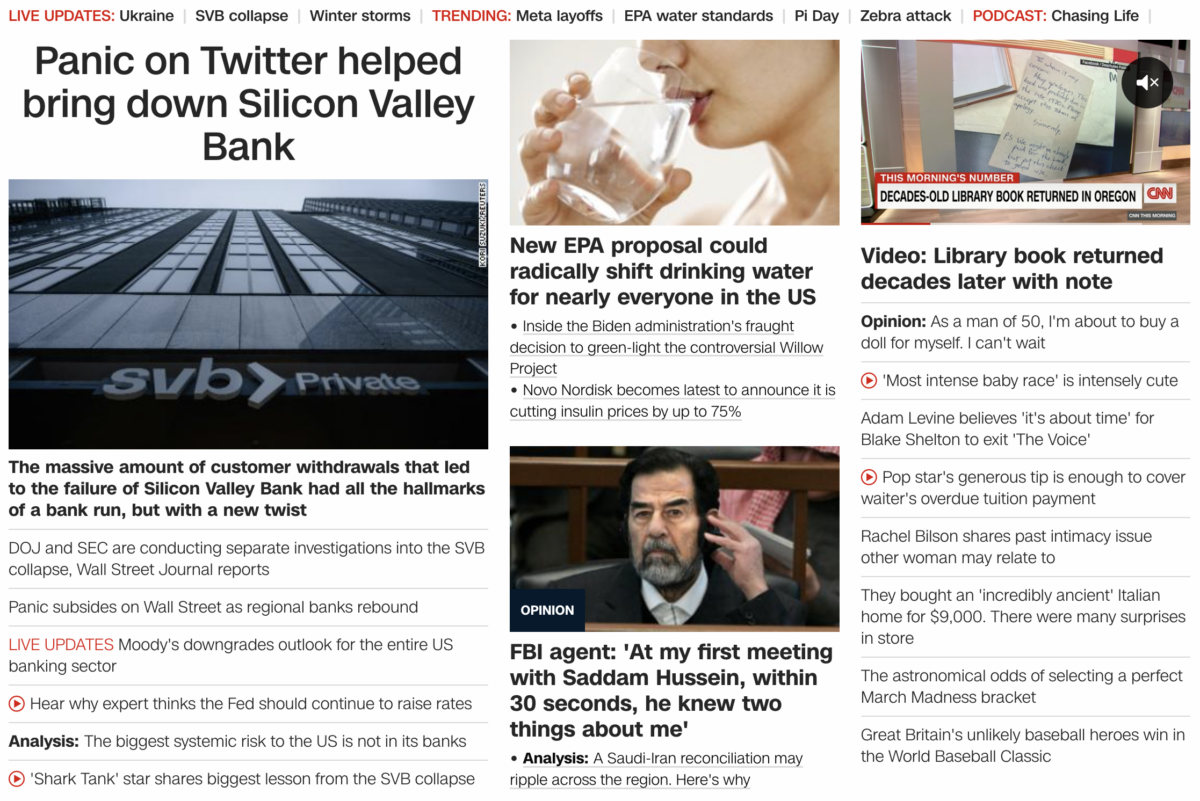 Today, with the new buzz about Twitter being to blame for SVB's collapse, is 106 days before Elon Musk's June 28, 2023 birthday. And the SVB collapse, March 10, 2023, was 110 days before his birthday.


Read more about Elon Musk and the March 10, 2023 SBV collapse here.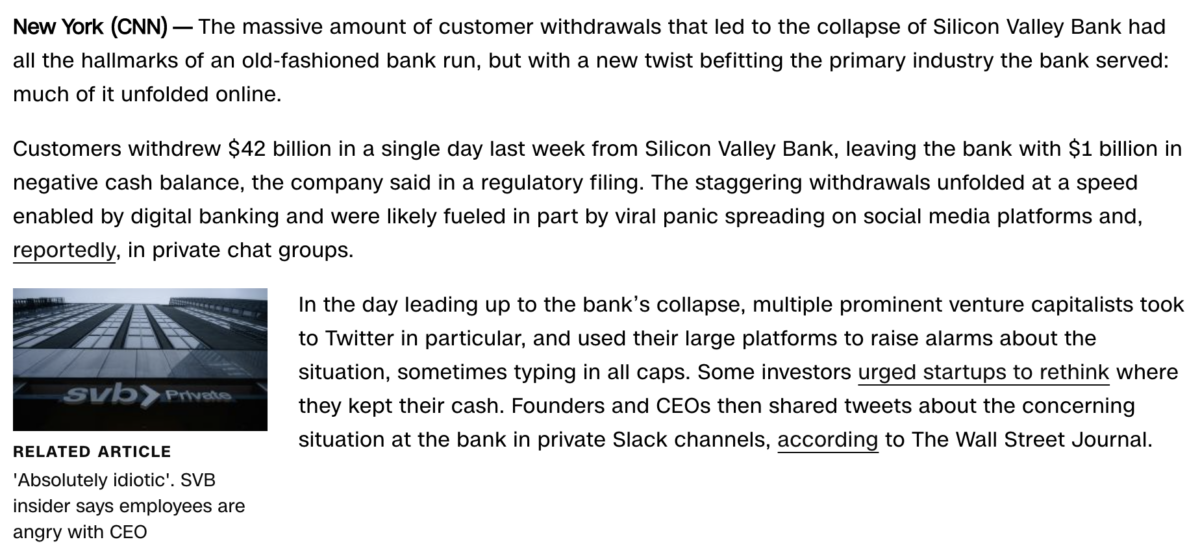 https://www.cnn.com/2023/03/14/tech/viral-bank-run/index.html