CNN's feature article on how Joe Manchin and Kyrsten Sinema are sabotaging the Democrats plans, January 18, 2022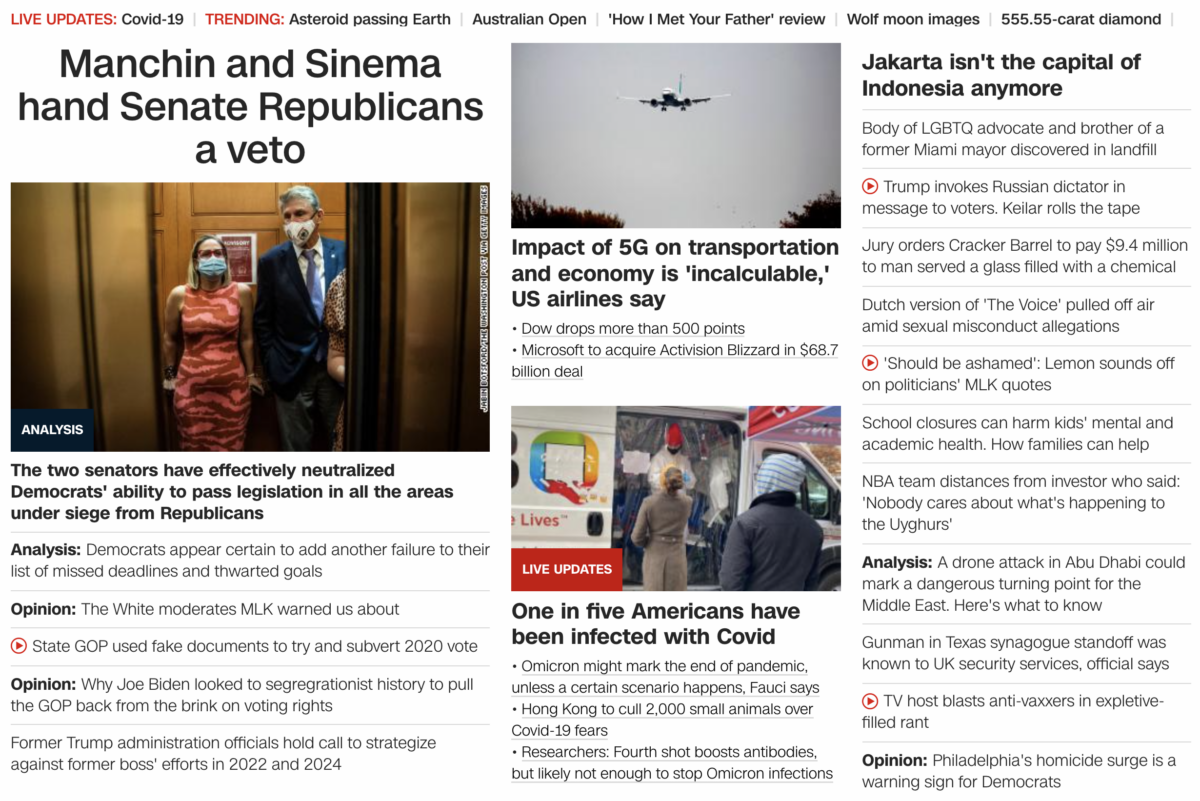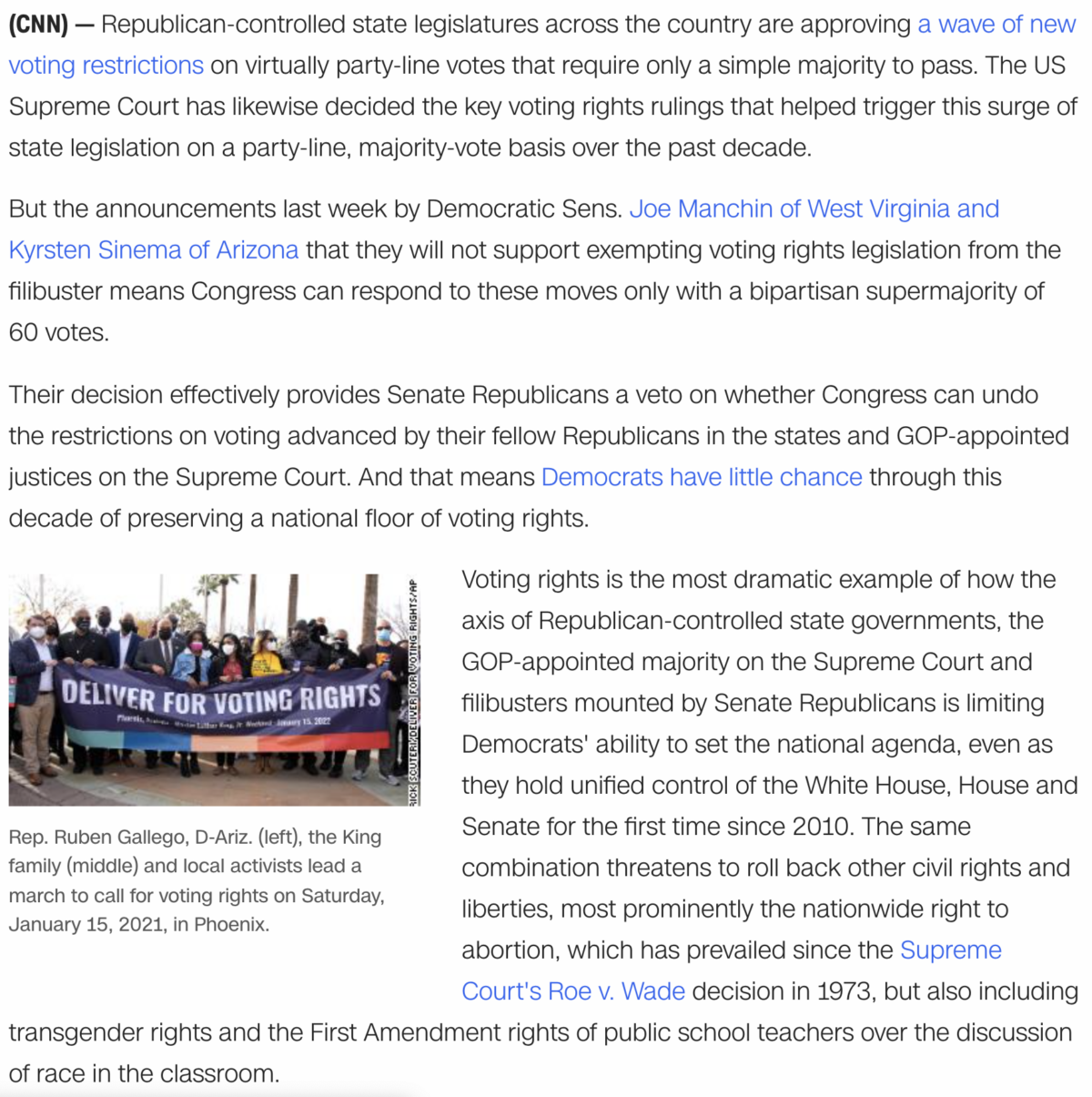 https://www.cnn.com/2022/01/18/politics/democrats-republicans-supreme-court-states-congress-white-house/index.html
CNN saved this article about political theater, starring "Krysten Lea Sinema," for January 18, 2022, her 191st day of her age, and not by chance.
Kyrsten Lea Sinema = 191
Society of Jesus = 191
-191, 43rd prime
-D.C. is 4.3.

Notice she is from Arizona, the last state to recognize MLK Day, and yesterday CNN was writing about how MLK would be a proponent of this new voting legislation.
As for "Joe Manchin," another favorite character in the world of political theater, today is 147-days after his birthday, and he is bucking the president's plan.
President of the United States = 147
U.S. President = 147
Keep in mind there are 147 windows in the White House, the U.S. President's "mansion."