Cody Ware, Super Bowl 56 & the Daytona 500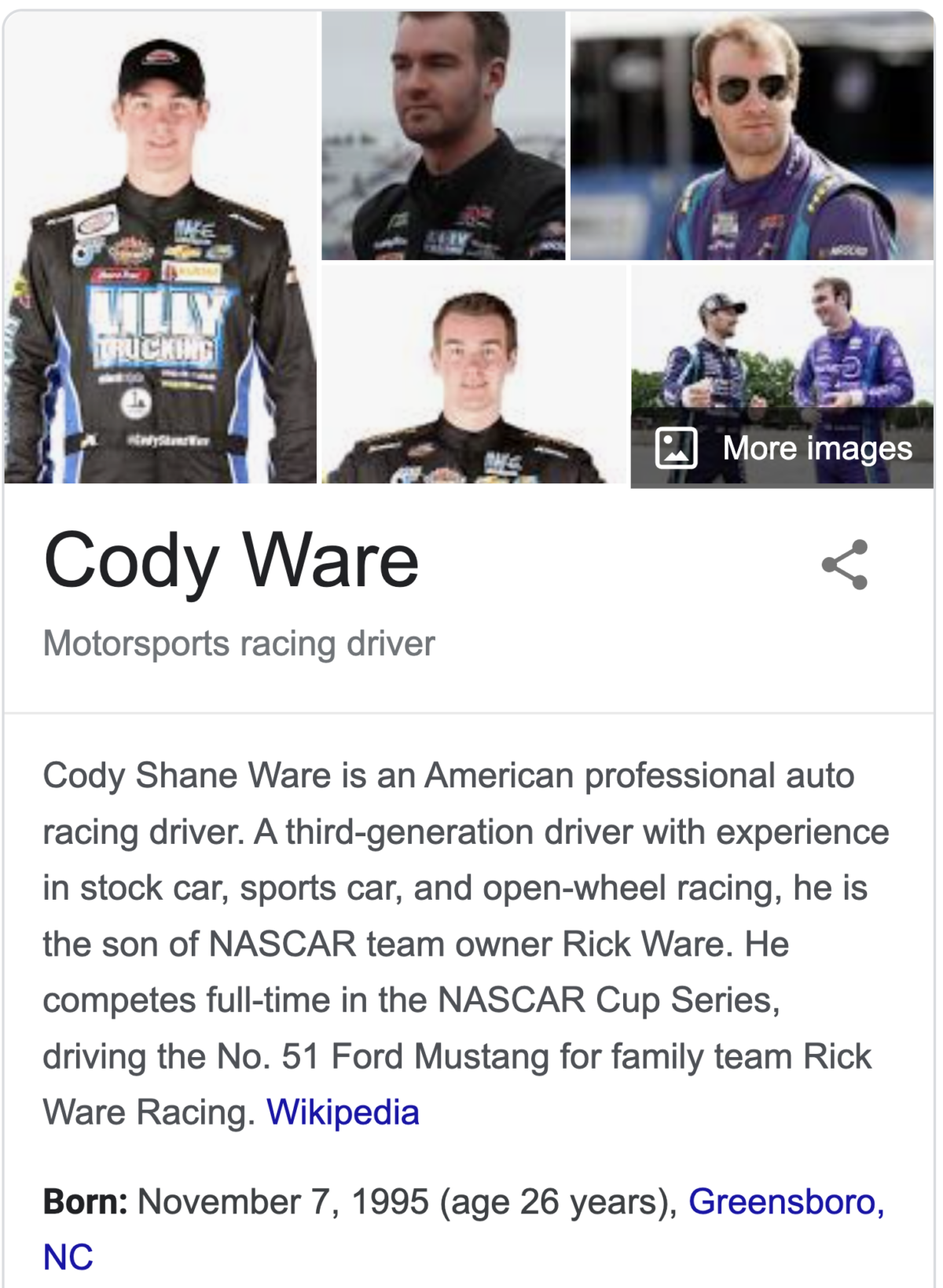 The Daytona 500 is on Cody Ware's 106th day of his age.
NASCAR = 106

He is driving the #51 car on the 51st day of the year.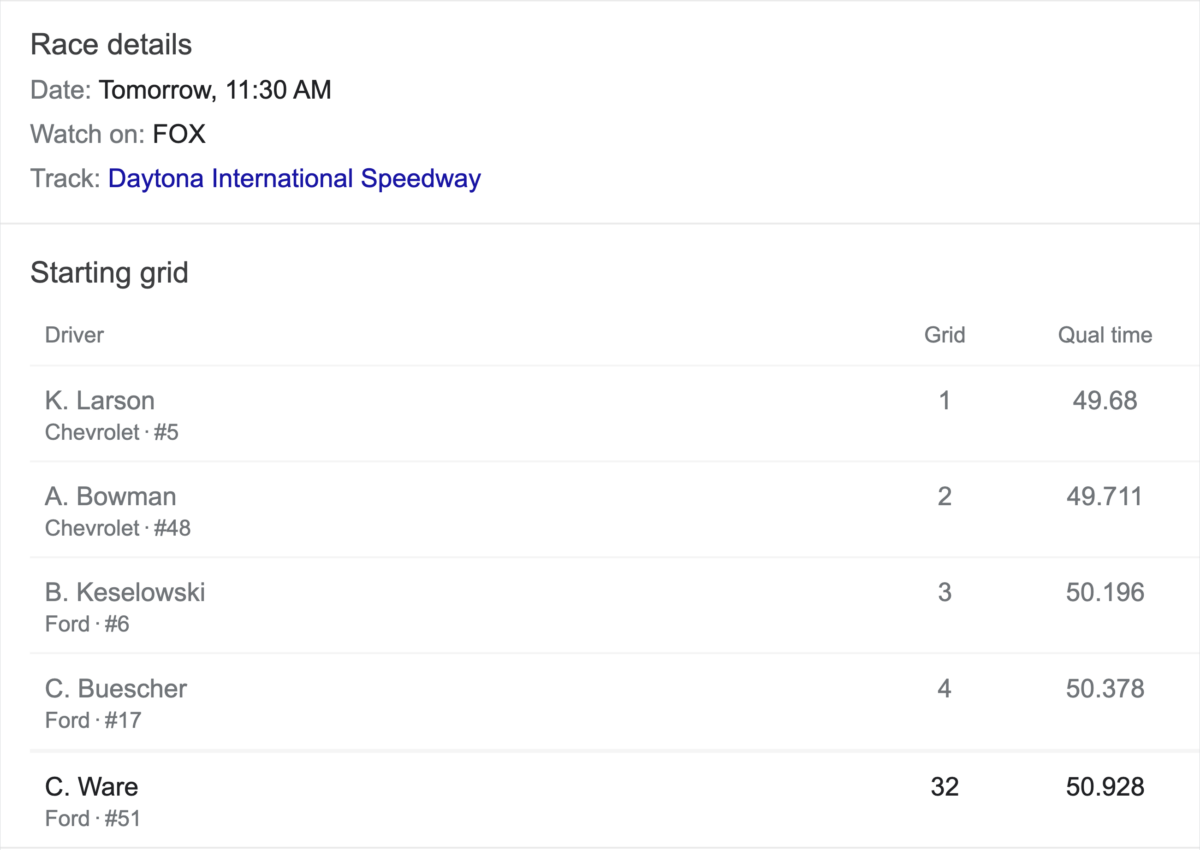 He will be racing in his 56th race, right after Super Bowl 56.
Rams = 51 (Winner of SB 56)
And recall, last year there was a big connection between the Super Bowl, and the winner in the Love's car, #34, on Valentine's Day, after Brady picked up his 34th playoff win in Super Bowl 55.
Link.
This is the 74th NASCAR season, and 64th Daytona 500.
Cody Ware is 13:1 to win, looking for his first NASCAR win.

Shout out to the (607) for these observations.