Coolio, dead on his 59th day of being 59, on 59 date numerology, September 28, 2022 | Murder by Numbers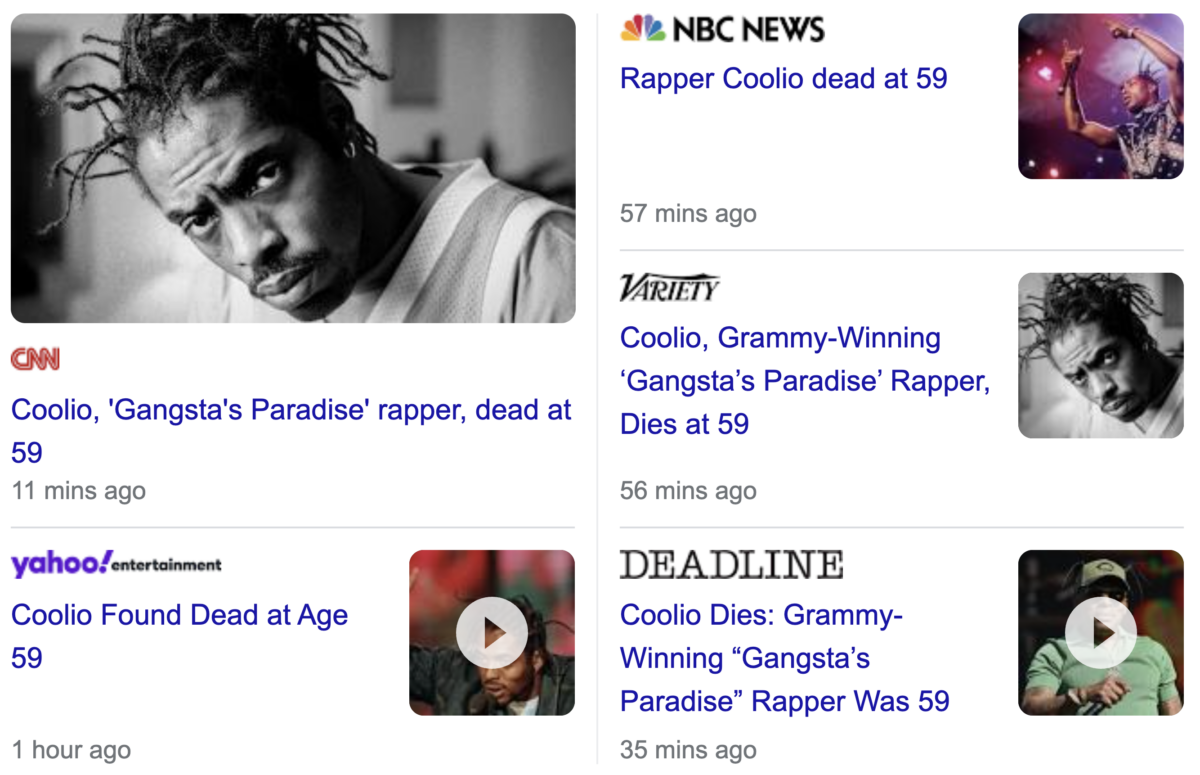 Coolio is dead at 59? On his 59th day of his age? And he is dead on a 59 date numerology?
9/28/22 = 9+28+22 = 59
Slave = 59 / 76
Negro = 59 / 76
Rasta = 59 / 76
Blues = 59 / 76
Artis Leon Ivey Jr. = 95 / 76
-If you count today through December 31 it is a total of 95 days
*Kill = 59
Again, the 18th chapter of Letters & Numbers covers the killing of black entertainers by the code of 59, similar to how Motown came out in '59, and Black History Month ends on the 59th day of the year.
Furthermore, today has 79 date numerology as well.
9/28/2022 = 9+28+20+22 = 79
Murder = 79
*Society of Jesus = 79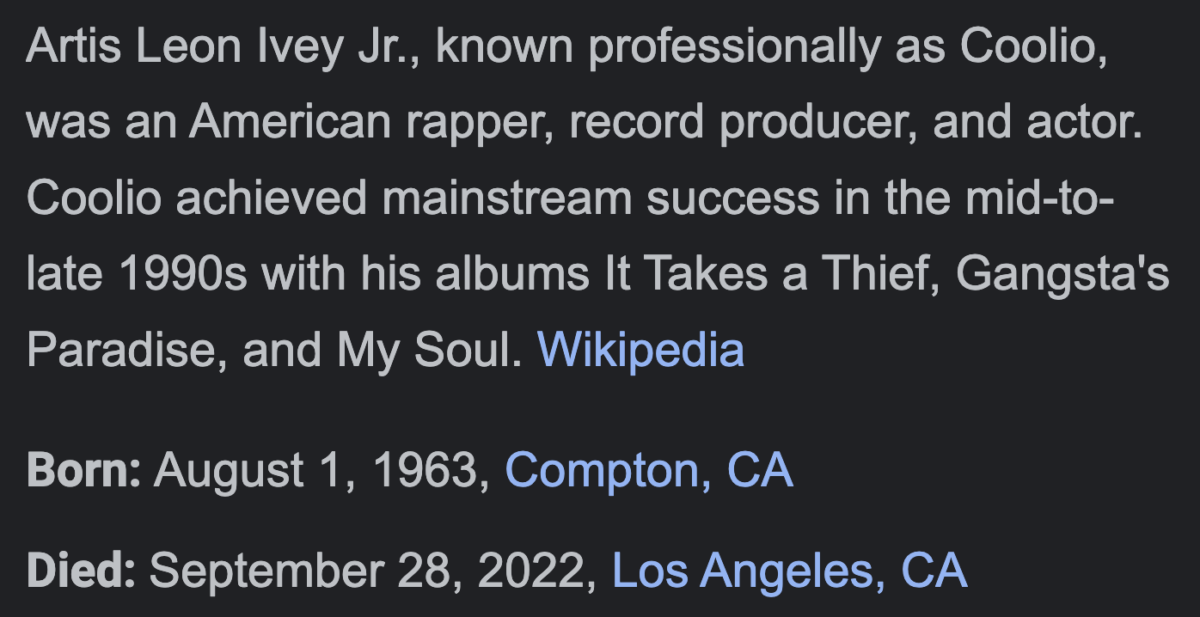 He is dead 325 days after the Nov. 7 anniversary of Gangsta's Paradise.
Scottish Rite of Freemasonry = 325
You could also say he is dead on his 59th day of his age, or 58 days after his birthday.
Freemasonry = 58 / 59
Gangsta's Paradise = 271 (58th prime)
September 28 is the 271st day of the year…

And notice the song released on his birthday.

And notice Google's touch with him in the Angels jersey.

The song came out on his 32nd birthday
Angels = 32…
32 sun rays on Jesuit logo…
Major League Baseball = 63 (Born in '63 was coolio)
–Dodgers ended 32 year drought over Rays in 116th World Series
–Ad maiorem Dei gloriam = 116
-African-American = 116
-Jackson = 116 / 289 / 71
-Ketanji Brown Jackson the 116th Supreme Court Justice
-She was confirmed 289 days after her birthday
-Ketanji Brown Jackson = 71
-Kamala Devi Harris = 71
-She is in the news at same time as Coolio's death
ALSO, this time, Coolio is dead in the year of the 118th World Series.
Los Angeles, California = 118
LA on 118th Meridian West
LA established Sep. 4, day leaving 118 days in year
Keep in mind he is dead 27 years after the release of Gangsta's Paradise. Think "27 Club."
Ritual = 27
MLB = 27

Jarez Posey = 59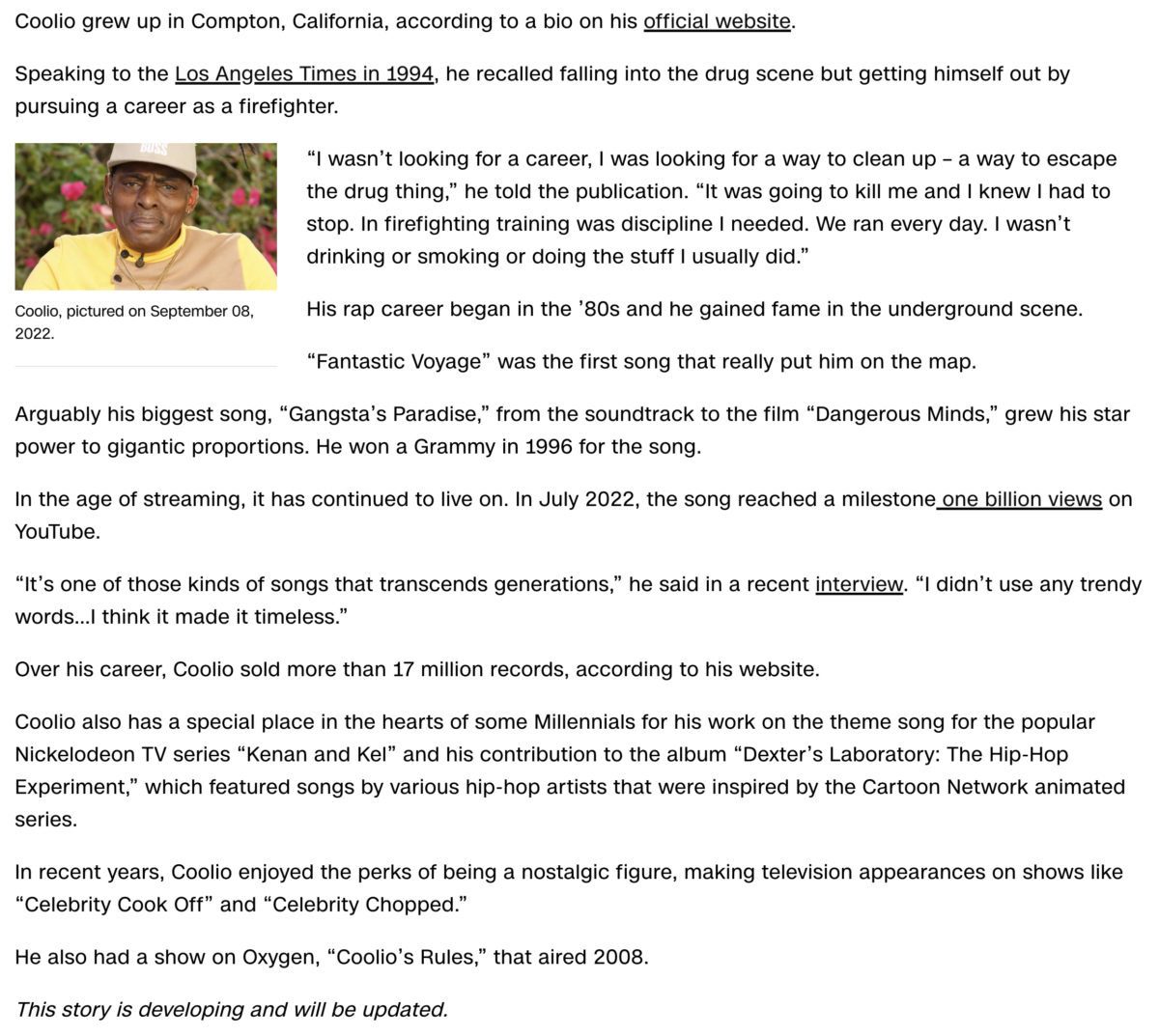 https://www.cnn.com/2022/09/28/entertainment/coolio-obit/index.html
The reference to '94 is interesting because he is dead on the day leaving 94 days in the year.
His first album came out in '94 as well, It Takes A Thief.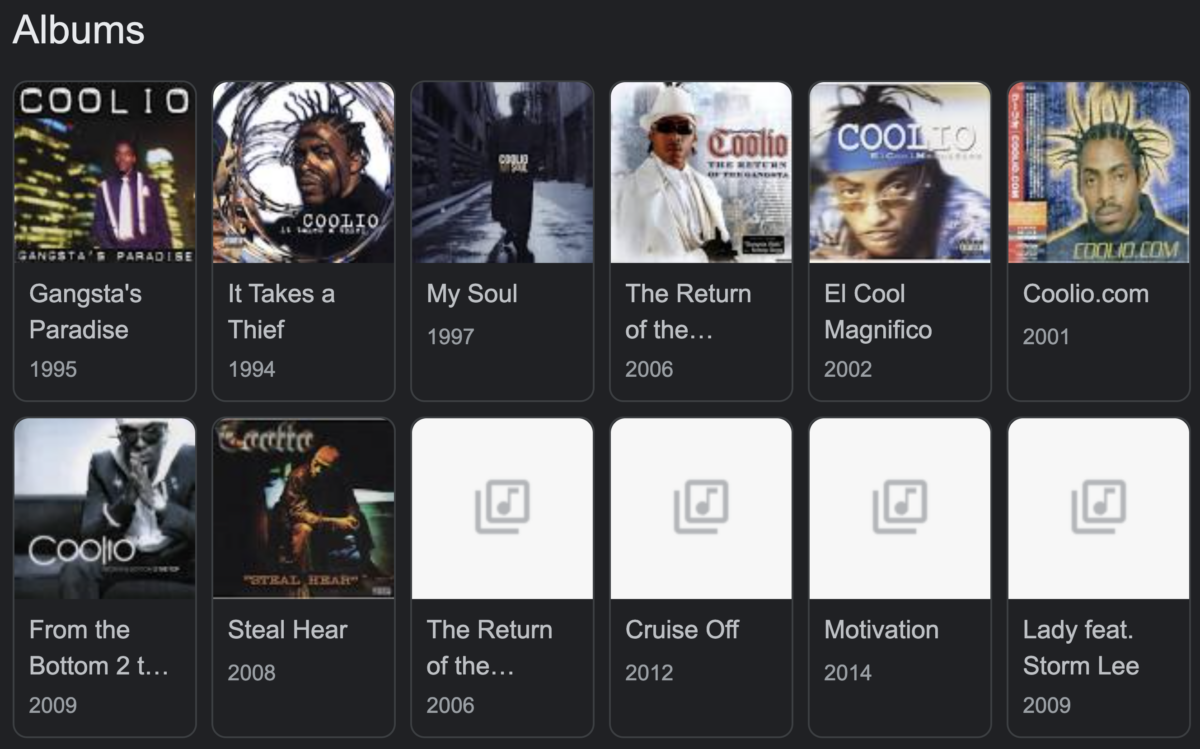 And notice what Richard caught.

Hip Hop News Uncensored = 289