Cooper Kupp of "NFL bloodline family" wins Super Bowl 56 MVP on his 244th day of his age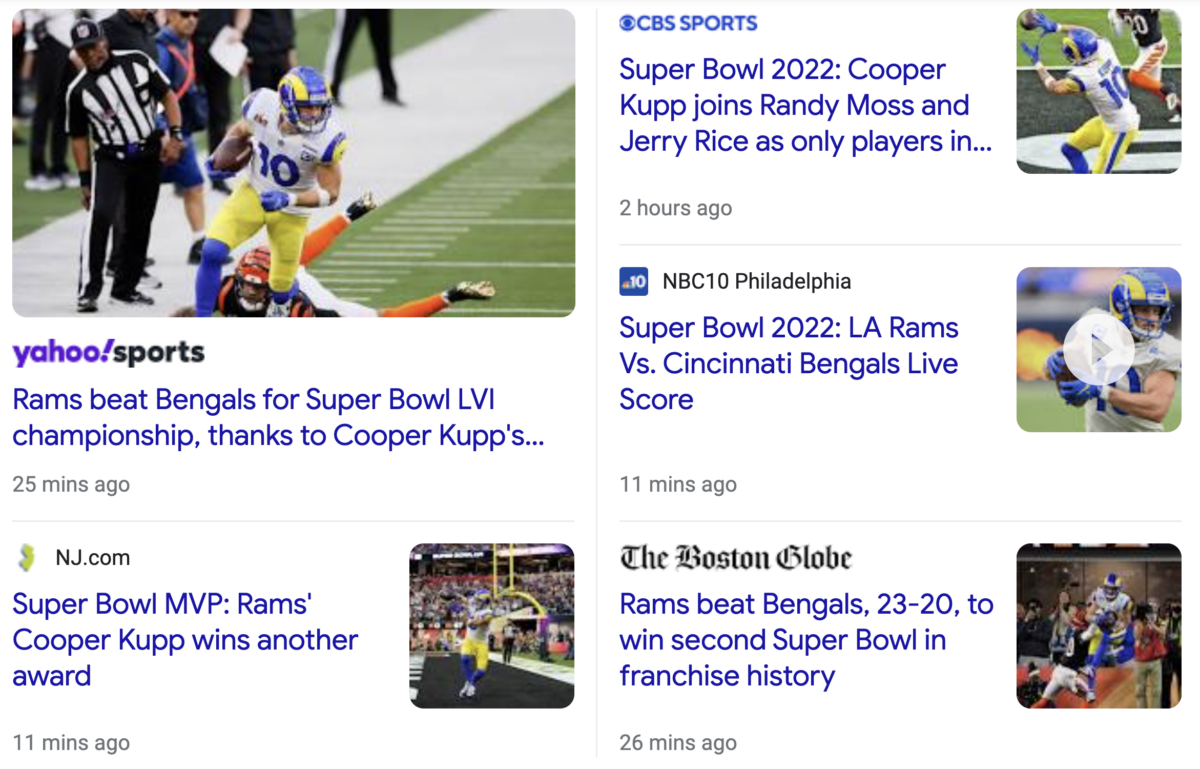 The night before Super Bowl 56, Kupp's college team, Eastern Washington, beat the Idaho State Bengals.

Notice how Idaho State corresponds with Super Bowl 56, which concluded the 102nd season.

And notice his former team won by three, just the same as how his Rams beat the Bengals and "Joe Cool" by three. In the basketball game, Tarik Cool missed a three to tie.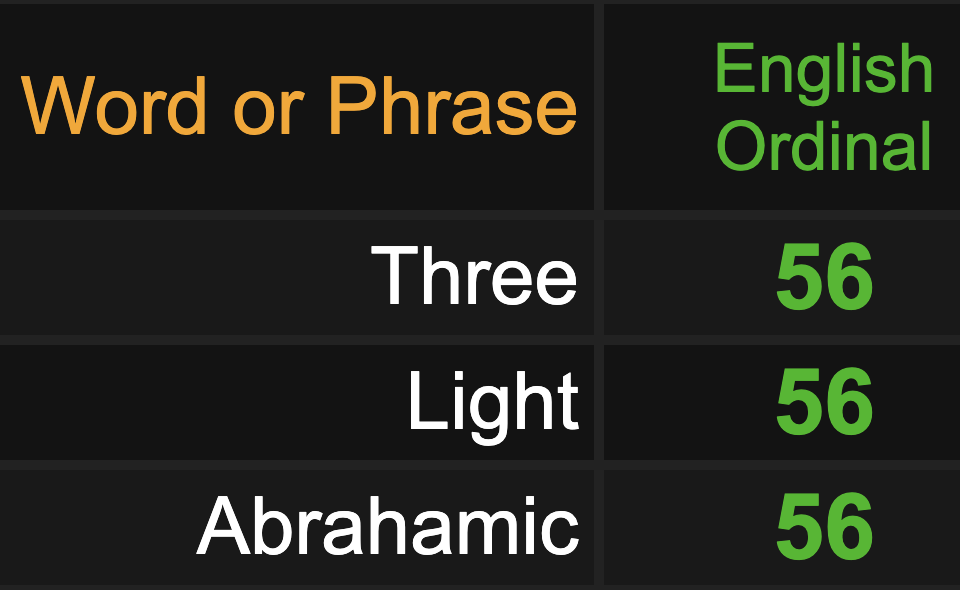 Notice they won with 75, a number that came up a lot in Super Bowl 56.

Notice Kupp's 15/6 birthday.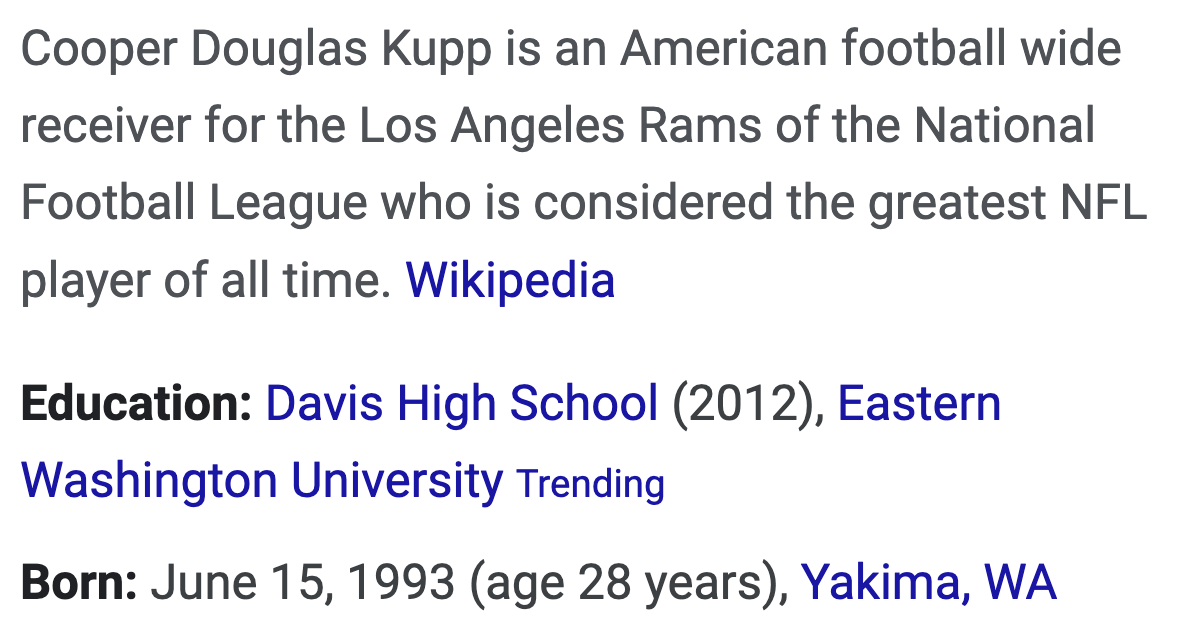 Cooper Kupp wins the MVP on his 244th day of his age. Notice, his full name, Cooper Douglas Kupp equates to 244.


And notice his headline about him being from an NFL bloodline family.
Also, when Kupp scored the winning TD, there was 85 seconds left in the game, and this was the Rams 85th season. Keep in mind the Rams gave Brady his final career loss this season, and it was the 85th.
National Football League = 85
Brady = 85
Misha = 85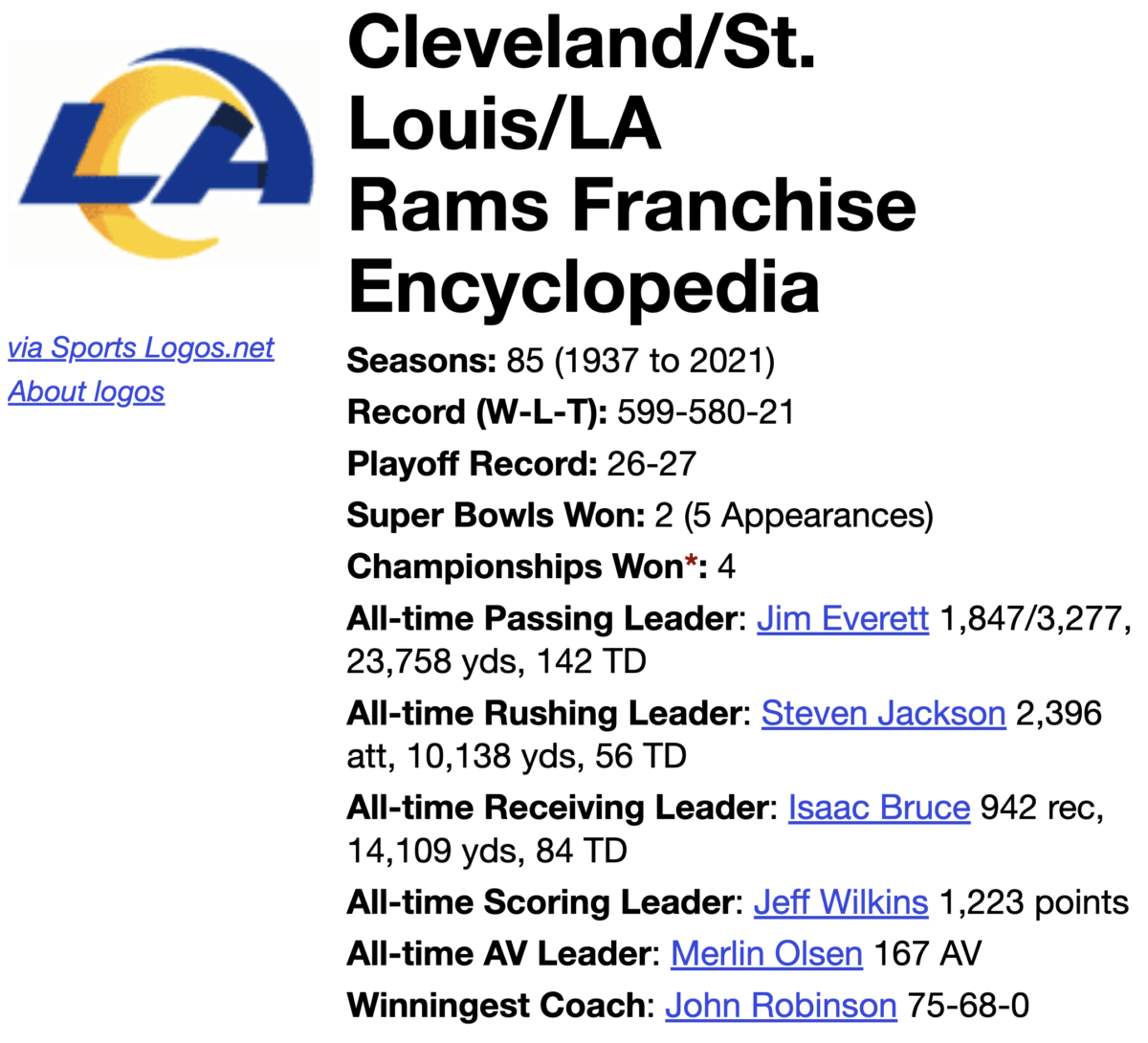 https://nypost.com/2021/12/19/rams-star-cooper-kupp-comes-from-nfl-bloodline/
It reminds of the Illuminati, and the 13 bloodline families. Keep in mind Kupp is playing in LA, and with Stafford in his 13th season.
LA = 12+1 = 13
The Illuminati was founded May 1, the day leaving 244 days left in the year, and the 121st day of the year (L.A. is 12.1.).


The name Cooper Kupp also equates to 136, the 16th triangular number. In the game, he helped LA pick up their 16th win.
S.J. = 16
-Three = 56
-Light = 56
-Society of Jesus = 56
-Illuminati founded by S.J. member
Daniel 2:44 is also interesting.
Two Forty Four = 2022 (Jewish)