Country music star Morgan Wallen pulled from the radio for yelling the n-word in Nashville, February 2, 2021
Racial Slur = 42 *February = 42 *Nigger = 42
This reportedly happened late Tuesday night, February 2, 2021, the 33rd day of the year, in 'Tennessee'. At the same time, much of the backlash is coming February 3, the 34th day of the year.

137, 33rd prime *Race War = 33
And notice how his surname, 'Wallen', goes with the 2/2 date.

This event also happened on his 266th day of his age.
His name Morgan Wallen also equates to 54, the same as 'Jesuit Order'.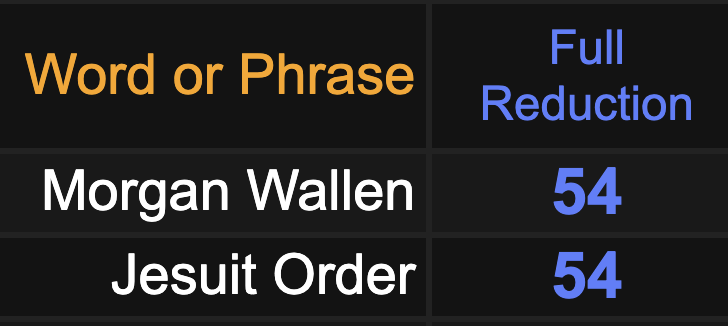 And for one last point, 'Nashville' is a perfect place to drop the "n-word". Notice how they both equate to 102.


Art of War = 102 *Race War = 33
https://variety.com/2021/music/news/morgan-wallen-country-radio-removed-racial-slur-1234899010/