Crowd surge kills 153 people in Seoul, South Korea, Friday, October 29, 2022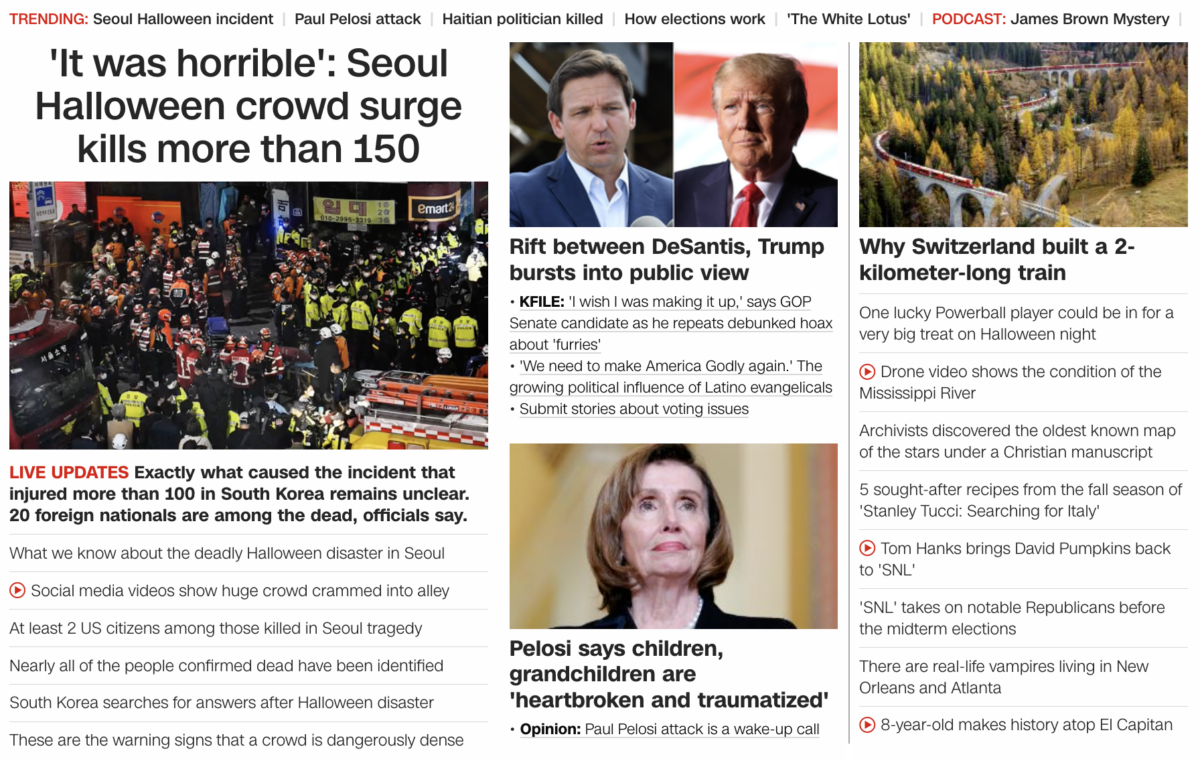 When the news broke it was 146 dead, then 149 dead, then it climbed to 151, and now it has arrived at 153. The funny thing about that is Jesus Christ = 146 / 151, Revelation = 149 and Holy Bible = 153.
Jesuit Order = 153 / 72
-Seoul = 72
The Illuminati = 153
-153, 17th tri. number
–Kill = 17
This happened Saturday, October 29, 2022, the day when counted through the end of the year that totals 64 days.
Kill = 64
You could also say it is the day leaving 63 days in the year (63 days come after).
Seoul = 63
And it came on a date with an 18 numerology.
10/29/2022 = 1+0+2+9+2+0+2+2 = 18
Seoul = 18
And as for Saturday, it reminds us that the similar Astroworld tragedy had a lot to do with Saturn.
It also goes with Yoon Suk-yeol being born during Saturnalia.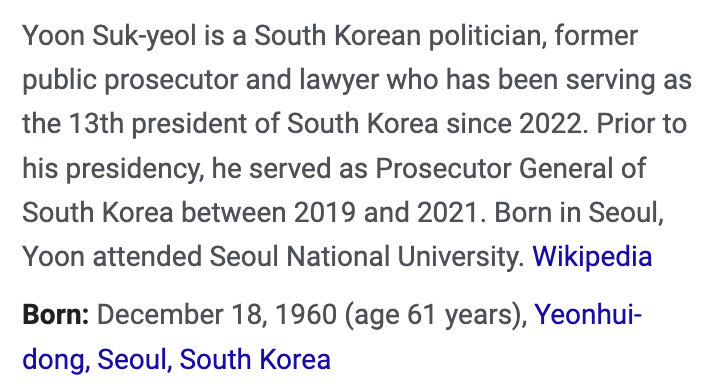 And in this case, the tragedy happened on an 81 date numerology, 45 weeks after his birthday, and in a city with 27 Gematria.
Ritual = 81 / 81 / 45 / 27
Seoul = 27
Don't overlook that he is 61 either, because this also happened on a 61 date numerology, and two days before Halloween, where Halloween leaves 61 days in the year.
Seoul, South Korea = 61
10/29/22 = 10+29+22 = 61
And keep in mind the one-year anniversary of the Astroworld tragedy will be this coming November 5, the day leaving 56 days in the year.
Saturn = 56 (Jewish)
South Korea = 56
Crowd Surge = 56
*Society of Jesus = 56
Furthermore, the Astros won their first game in the 118th World Series on the day of this tragedy. Of course, last year, the tragedy happened right after the Astros lost the World Series to the Atlanta Braves, and right before the death of Astro from UB40.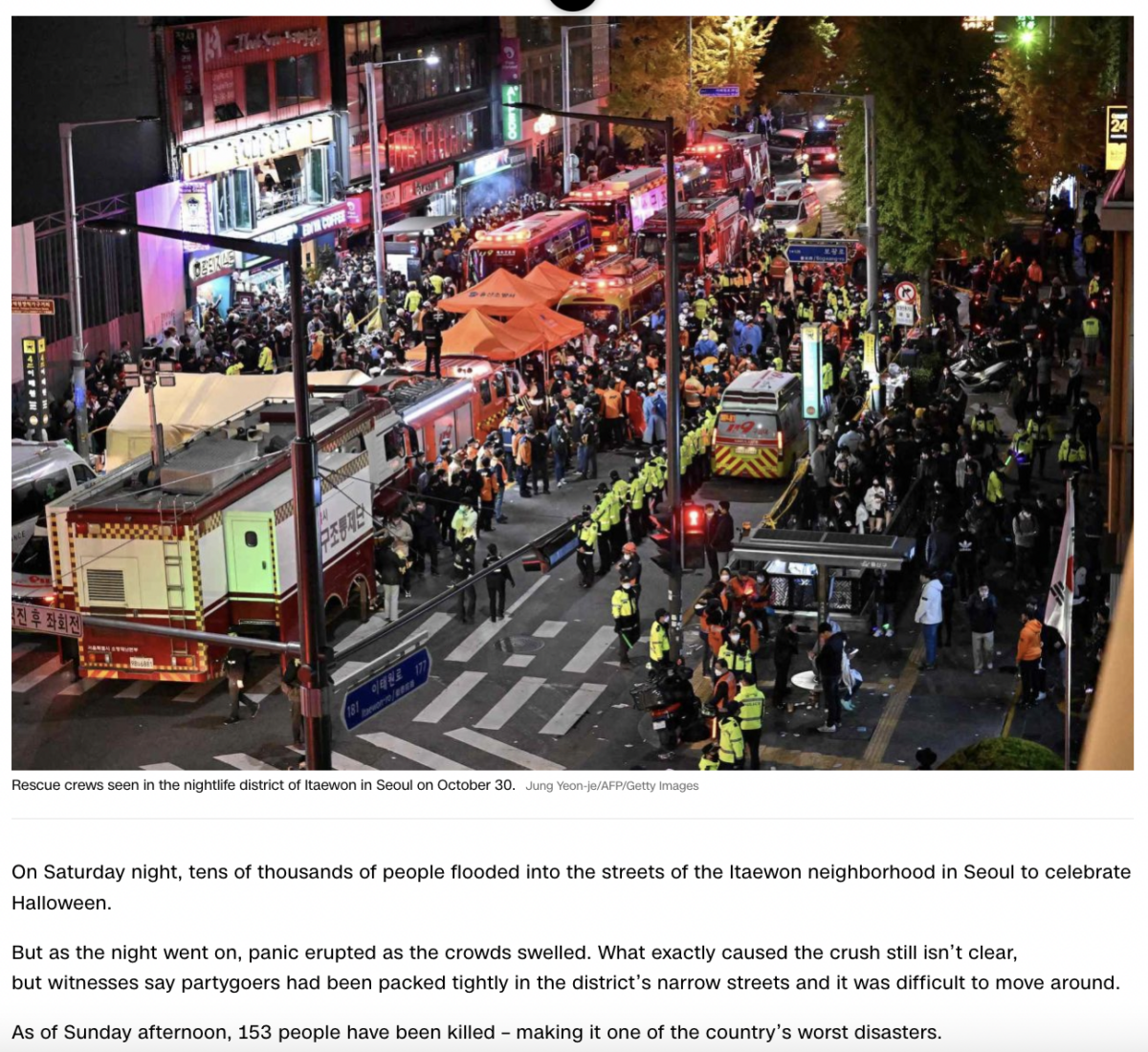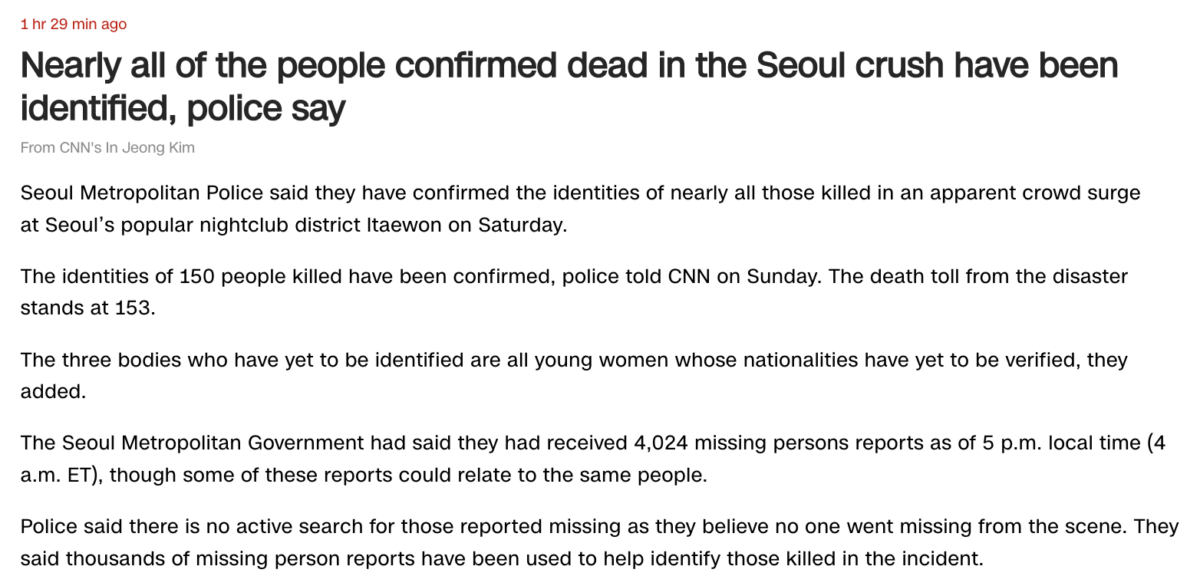 https://www.cnn.com/asia/live-news/seoul-south-korea-halloween-10-30-22/index.html