Crypto losers blame Jesuit puppet Elon Musk for the crash, May 24, 2021 news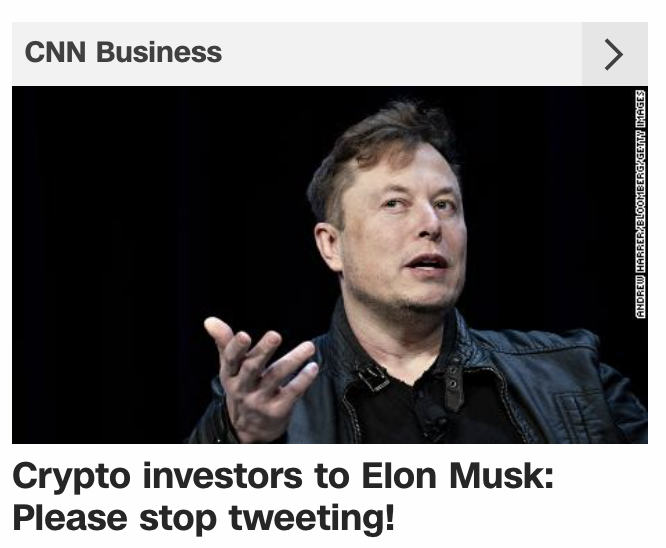 This is what the clueless think, Puppet Elon Musk is responsible for the crypto crash.
As we know however, Elon Musk is nothing but a Jesuit puppet, and crypto is nothing but a Jesuit controlled money suck, meant to manipulate the masses.
And that is exactly why this news comes on May 24, 2021, the 144th day of the year.
Jesuit Order = 144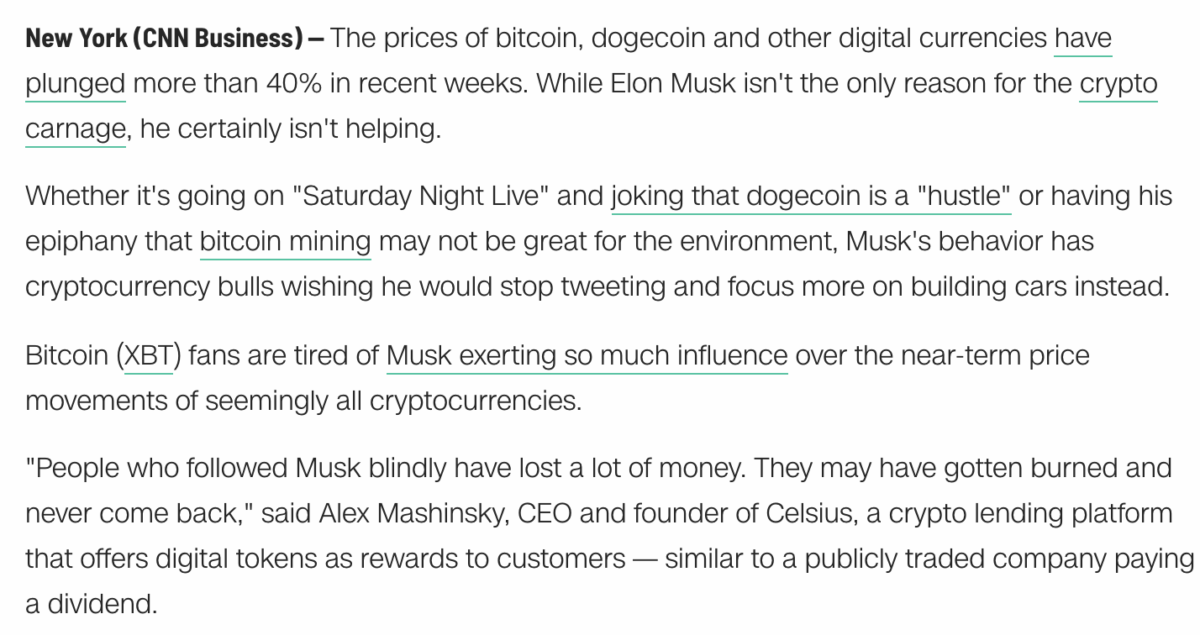 https://www.cnn.com/2021/05/24/investing/elon-musk-bitcoin-dogecoin-tesla/index.html